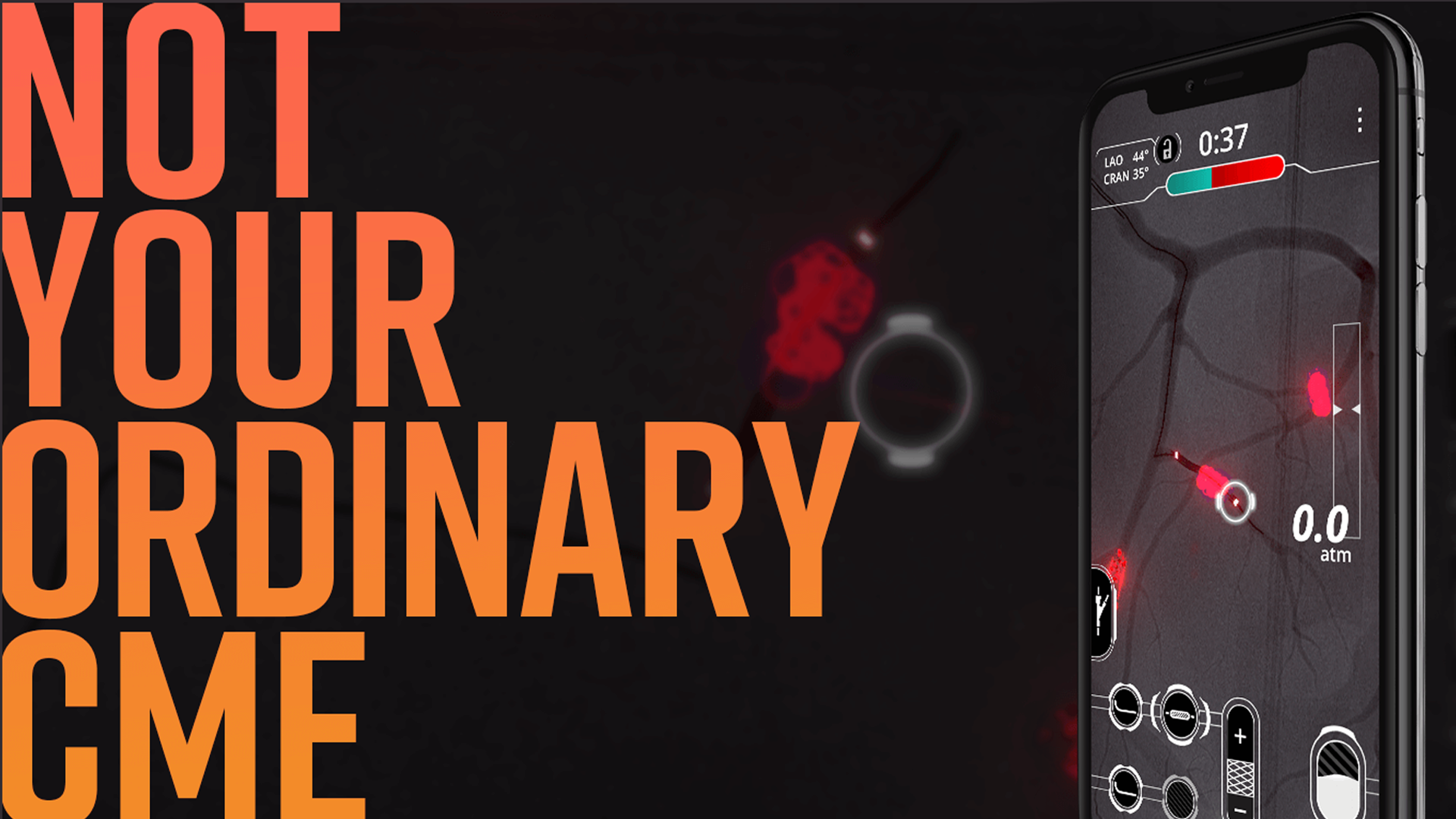 Video Game CME: Play Your Way to CME Credit
2020 is (thankfully) coming to a close. Do you still need to earn CME? Instead of squeezing in a virtual lecture or taking a course, grab your phone and get playing. We have over two dozen free CME levels designed to hone skills and enhance learning through the proven neuroscience of video games.
"Medical education is forever changing and evolving, and continued medical education for professionals in healthcare is not only mandatory, but necessary to provide the best optimal care," explains Shawn Sen, MD Neonatologist/Cardiologist. As an integral part of physician continuing education, Dr. Sen adds that newer modalities like gameplay enrich individuals by combining entertainment and medical knowledge in novel ways.
Here's a closer look at some of our CME levels:
Earn up to 4.25 CME credits in Cardio Ex with ten diagnosis, treatment, and procedural cases designed to capture the thrills and challenges of practicing cardiology. To really understand what we mean, it's best to see it for yourself. Watch Level Ex CEO Sam Glassenberg demo an interventional cardiology CME level for physician celebrity ZDoggMD.
If that got your heart racing, be sure to give these cases a try:
Featured Cardio Ex Diagnosis Case: Contractile Calamity
What could be ailing this 56-year-old female patient presenting to the clinic for a routine follow-up with flutters in her chest? Strategically ask questions and run tests to zero in on a diagnosis.
Featured Cardio Ex Treatment Case: What's the Matta With You?
Your 70-year-old patient with a past history of COPD and high blood pressure is plagued by shortness of breath and palpitations. Weigh treatment options to determine the best method of care for his multifocal atrial tachycardia.
Check out these Cardio Ex CME challenges and seven more waiting for you. Download Cardio Ex.
More Levels, More Credits
Many more CME earning opportunities await in our other apps: Airway Ex, Pulm Ex, and Gastro Ex. Rack up the credits while you take on obstructed airways, foreign object removals, or complicated biopsies. Here's a look at some of the featured levels:
Featured Airway Ex Case: Large Obstructing Tumor
How will you handle this obstructed airway? A 45-year-old male presenting to the ER with shortness of breath is suffering from a large, obstructive supraglottic tumor. You're called to intubate the patient to facilitate suspension laryngoscopy and removal of the mass.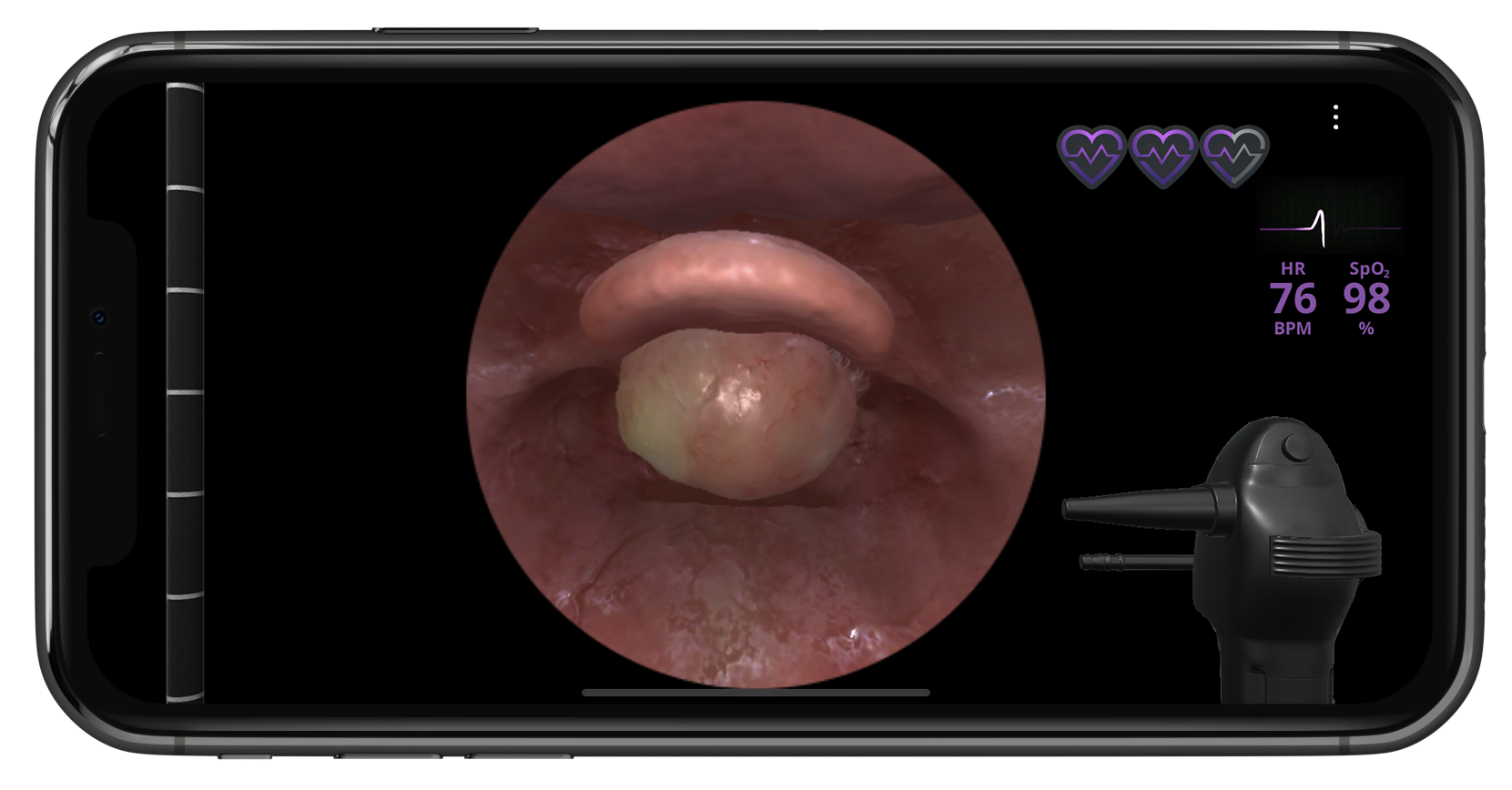 We've also partnered with the American Society of Anesthesiologists to offer you the chance to earn up to 2 AMA PRA Category 1 Credits in Airway Ex. Level up your skills with an Airway Ex CME level. Download Airway Ex.
Featured Pulm Ex Case: Carpenter's Conundrum
This one is a nail-biter. A 30-year-old carpenter is brought to the ED for acute-onset shortness of breath and cough after inhaling an unknown object. Navigate the bronchi and remove the foreign object in the fastest time possible.
Kyle Hogarth, MD, FCCP; Interventional Pulmonology; University of Chicago and Lead Physician Advisor for Pulm Ex, explains why this CME level is "the biggest pain in the butt" yet still his favorite case to play: "I still like taking the nail out, partly because foreign body removal is not a daily occurrence in bronchoscopy unless you do pediatrics, it seems. So, it's always fun. It's always challenging." He continues, "It does, very realistically, I think, provide you some of the major challenges you do face removing foreign bodies. And because it's not an everyday occurrence, it's nice to get a little bit of practice under your belt."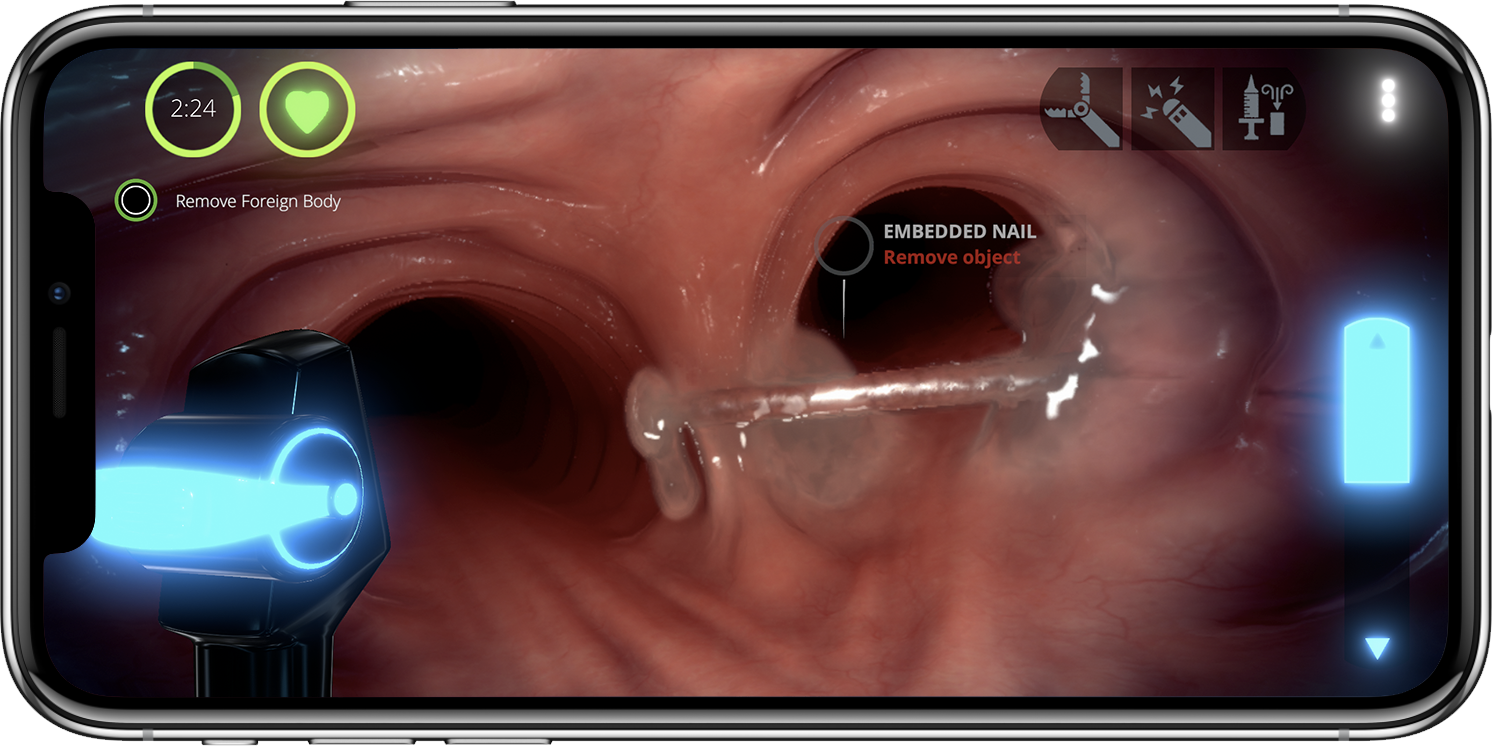 Play Carpenter's Conundrum and other CME levels. Download Pulm Ex.
Featured Gastro Ex Case: Crohn's Disease
A 24-year-old woman with ileocolonic Crohn's disease returns for follow-up and has lost over 12 lbs since her diagnosis. She's complaining of persistent abdominal cramping and reports no change in her symptoms since taking prednisone 40 mg daily.
Up for the challenge? Try a Gastro Ex CME challenge. Download Gastro Ex.
Entertainment Meets Enrichment
"That unique combination of being engaging, educational, and clinically valuable is what sets the Level Ex games apart," says Jeremy Richards, MD, MA, Assistant Professor of Medicine, Harvard Medical School. You get to have fun while you earn CME credits. It's a win-win!
Try a CME level today and let us know what you think!