BUILDING A STORY TOGETHER
We unite the best minds in healthcare and video games. Game designers, artists, programmers, product managers, and producers work side-by-side with leading physicians, biomedical engineers, and medical professionals (including a few NASA flight surgeons). We're driven by our shared mission: to advance the practice of medicine through play.
WHY JOIN LEVEL EX?
From collaborating with the top talent across industries, to carving out a new genre, to accelerating progress in medicine, hear why our team members joined Level Ex:
WHAT'S IT LIKE TO WORK AND PLAY AT LEVEL EX?
At Level Ex, we understand the importance of fulfilling work and the opportunity to make meaningful connections with colleagues. Our many opportunities, initiatives, and events underscore our rich culture and ensure our team members feel valued. Here are just some of the benefits of joining our team.
01. LOCATION
Beautiful beaches and lush parks, world-famous architecture and cuisine, a rich arts and culture scene bustling with vibrant nightlife: yes, we're talking about Chicago. Our headquarters are in Chicago's Loop and we have a hybrid approach to work. Check out our job listings for which roles are Chicago-based hybrid or which can be remote from anywhere in the U.S.
02. RAISING THE SCORE
Raising the Score is a company-wide diversity, equity, inclusion, and belonging (DEIB) initiative started by Level Ex'ers. Our mission is to become an industry leader in DEIB. We commit to doing better than the rest of the video game industry and holding ourselves to a higher standard. We achieve this by establishing an inclusion framework and network of employee-led initiatives to drive DEIB forward at Level Ex, and in our local and national communities.
03. MULTIPLAYER MODE
We believe the bond we create within our team brings out the best in everyone. From happy hours and game days to employee-led lunch & learns, fireside chats and game jams, there is always an opportunity to connect, virtually and in-person.
04. POWER-UPS
Have the freedom to choose your own adventure with 4 weeks of PTO per year in addition to holidays, parental leave, Covid leave, volunteering hours, and more. Keep your health bar full through our excellent medical insurance plans, as well as dental, vision, disability, life insurance, and even optional pet insurance. Because we invest in those who invest in our team, we have a 401(k) with a generous company-paid match to help you finish with a high score.
AWARDS AND ACCOLADES
Our trailblazing work and vibrant culture are being recognized across Chicago and nationwide. These honors reflect our team's talent, grit, and dedication to advancing the practice of medicine through play. Check out our latest awards and achievements.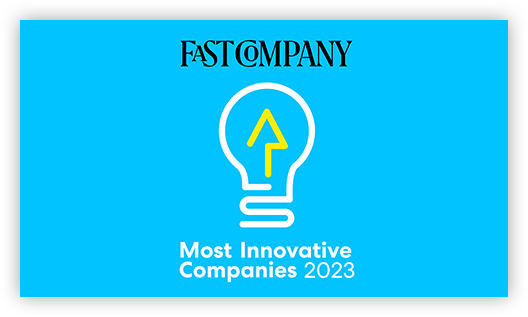 Most Innovative Company
We've earned a reputation for innovation, winning Fast Company's Most Innovative Company award three times–once in the Gaming (2020) category and twice in the Health category (2021 and 2023). Read why we were most recently selected.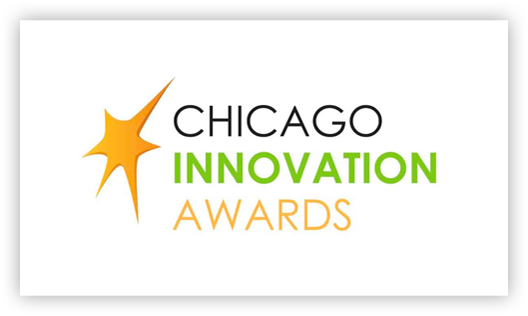 Chicago Inno Awards
Trailblazing companies are known to heat things up: Learn why CHICAGOINNO selected us as one of the 50 "On Fire" companies innovating, growing, and thriving in Chicago's tech scene.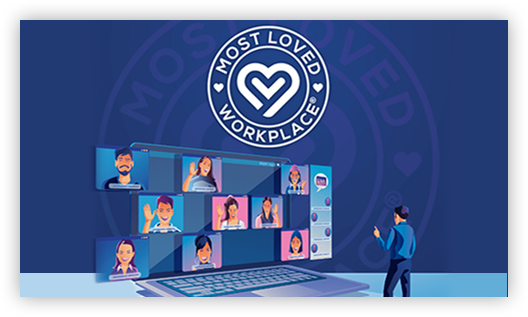 Most Loved Workplace
In 2021 we made Newsweek Top 100 Most Loved Workplaces list and became certified by Most Loved Workplace®. Discover some of the reasons that employees consider Level Ex an amazing place to work.