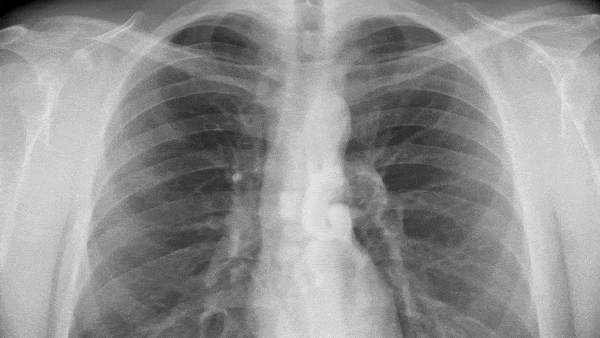 Radiologists and Video Gamers: Kindred Spirits?
As video games continue improving how medicine is learned and practiced, radiology is poised to lead the way across specialties.
She moves the control to the right and the image on screen sharpens, the person's chest coming into focus.
Another button and the target flips upside down, revealing a small mass glowing bright in the left corner.
Is she a video gamer, uncovering the hidden gems?
Or is she a radiologist, flipping and manipulating a patient's chest scan to get a better look at a more sinister enemy?
Gaming and radiology—two fields that might seem as different as a CT of the small bowel from an MRI of the prefrontal cortex or as Halo from Animal Crossing—but at a closer look share inherent skills and characteristics. The job of a video gamer is, after all, to play in worlds that exist virtually, while radiologists train for years to interpret and diagnose disease on digital scans.
Now both radiology and gaming experts say that the very foundational similarities that these two groups share may unite them together to change the way medicine is learned and practiced.
"Radiology is ripe for video games," says Dr. Vikram Sobti, a radiologist and medical entrepreneur in Chicago, IL. "Essentially I sit at a computer, in front of a big video game, and do pattern recognition all day."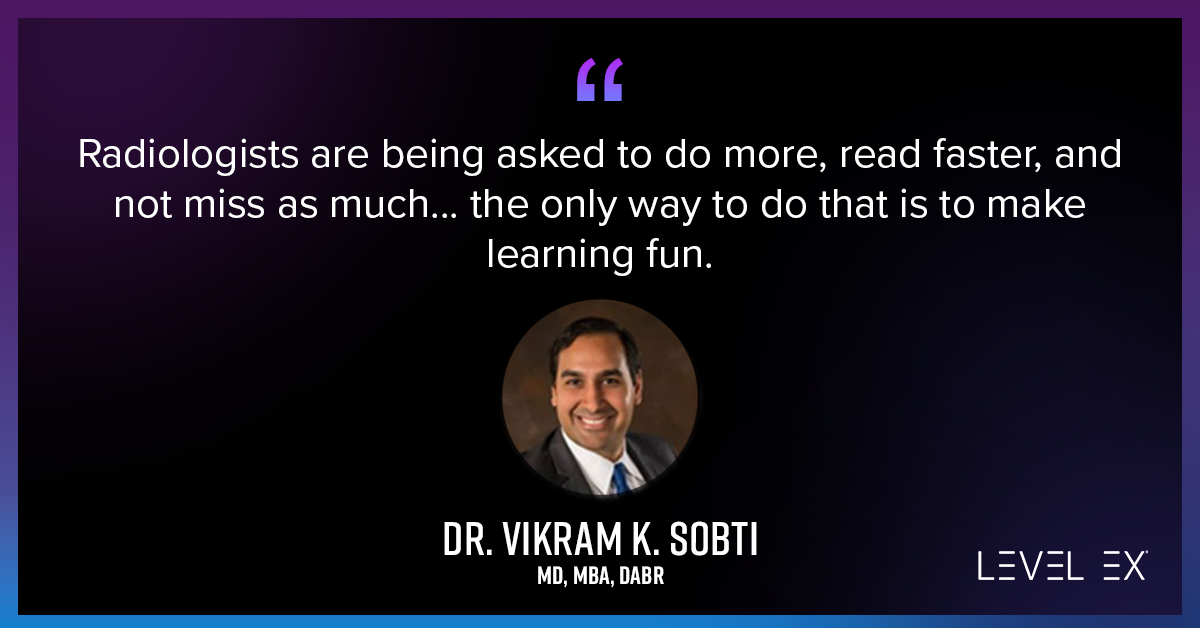 Evidence from other medical specialties supports this assertion. In the past year alone, half a dozen games have been released or updated dedicated not to topics like destruction and battle royale, but to areas like deductive reasoning diagnosis and bronchoscopies—games for physicians and healthcare professionals to improve their fund of knowledge and procedural skills.
A game created specifically for cardiology, for example, has been helping interventional cardiologists practice complex stenting and angioplasty—scenarios that they would have previously needed to practice in clunky simulators or on actual patients. Today Cardio Ex carries a near 5-star rating on the App Store with reviews that tout it as "astounding" and is the winner of Siggraph's Real-Time Live! award, the visual effects industry's largest annual real time graphics competition, for the way the Level Ex engineering team tricked the graphics hardware on the phone to accurately simulate X-ray fluoroscopy and ultrasound, instead of its usual job of drawing video game characters lit by visible light.
"Now that radiologists are being asked to do more, read faster, and not miss as much, the only way to do that is to make learning fun," says Dr. Sobti. "Games can help make the pattern recognition you do every day something you're interested in, so if you see normal so well and so often, abnormal jumps out at you."
Sam Dreyer, a biomedical engineer and product manager at Level Ex, which in addition to Cardio Ex makes games for dermatologists, anesthesiologists, gastroenterologists, and pulmonologists, says that it has 750,000 medical professionals playing its games—all of them designed by the best developers in the game industry, many of whom have now dedicated their work to pushing the boundaries in creating the most lifelike human soft tissue and simulations of advanced procedures.
"Many of our games use time-based or simulation mechanics, meaning we apply a time limit to decision-making, which is proven to help the brain learn and recall," Dreyer says. "For radiologists, who are trained to make some of the most high-stakes calls based primarily on an image they see on a screen, learning this way is second nature to them. We believe radiology as a speciality is in a unique position to be some of the first movers and adopters and advance the way medical training happens in the future."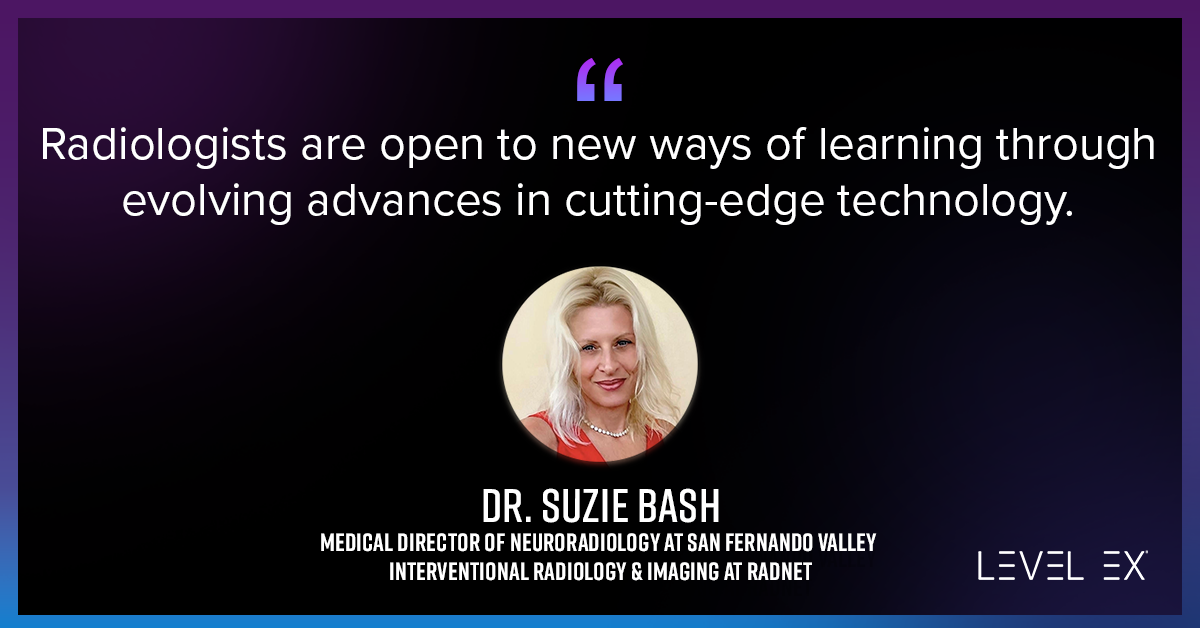 Research has proven that video games positively impact learning and, specifically in medicine, can enhance confidence in patient care.
Another potential use of video games for radiology: to bring together remote and in-person "players" from all over the globe—say, for example, to learn or practice a procedure at the largest medical event in the world in which a pandemic prevents attendees from being together like they once were. At RSNA, even for the nearly 20,000 radiologists on site in Chicago, a game can be a more effective means to foster community and discussion on new research and technology among such a large group.
This approach has already been piloted by med tech companies like Brainlab, which used the mechanics and artistry behind video games to create a virtual simulation of its radiotherapy technology. The sophisticated infrastructure and interfaces employed in the delivery of highly integrated radiotherapy can make it difficult to educate users using only standard slide decks and 2D animations.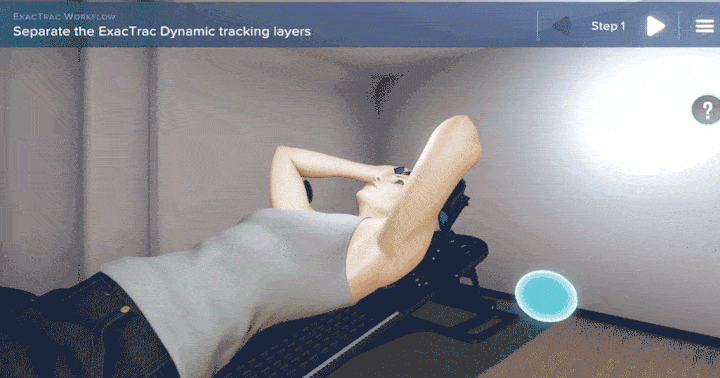 "Remote Play™  technology then allows us to stream that experience online with multiple users," says Patrick Murphy, Director, Oncology Portfolio from Brainlab, referring to how multiple medical professionals can practice a procedure or learn together, in real-time, in the same experience.
"What's cool about the platform is that it's remote and interactive. Whether you're on Microsoft Teams or Zoom, you simply send a link, and the clinician enters the shared experience from any device. They say things like, 'Wow, that's easy to use and you get a good sense of the clinical benefit. No one else is doing this. I can really see what's going on now.'"
When asked whether their peers would adopt such platforms, radiology leaders wholeheartedly agree.
"Radiology is a medical specialty residing entirely in the visual space. Innovative technology is the hallmark of medical imaging. As such, radiologists are open to new ways of learning through evolving advances in cutting-edge technology and transformative tools which enhance our ability to provide outstanding patient care," says Dr. Suzie Bash, Medical Director of Neuroradiology at San Fernando Valley Interventional Radiology & Imaging at RadNet.
So the person manipulating the image on screen, twisting and turning it for sharper focus—is she a video gamer or a radiologist? Maybe she's both.