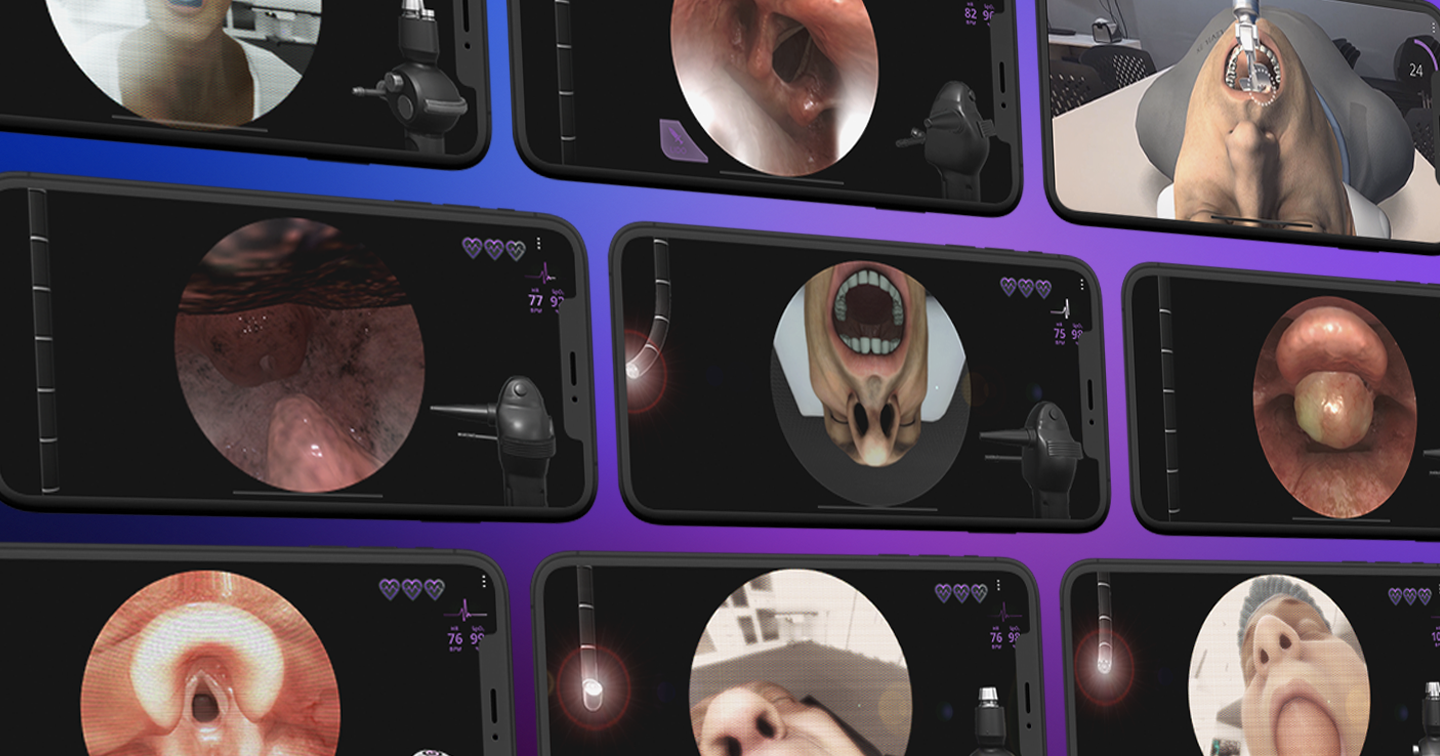 The Airway Ex Effect: Study Shows Positive Impact on Physician Performance
Accuracy, by definition, is freedom from error. For a professional athlete, that may look like sinking a three-pointer or making a hole-in-one. But for a physician, accuracy could be the difference between life and death.
When intubating a patient, there is no room for error. Doctors must be prepared for every scenario that could present itself, which is why practice—and precision—are essential. So when we heard that a recent study found that less experienced physicians who played our anesthesiology-focused mobile game, Airway Ex, improved their accuracy and skill when performing intubations, we had to share the news.
This isn't the first time that games have been proven to positively impact physician learning. We've seen the power of play to enhance surgical performance, laparoscopic skills, fibreoptic intubation, and more. In fact, it was an efficacy study on our CEO Sam Glassenberg's iLarynx app he built as a favor to his physician father that inspired him to start Level Ex. We've been making video games for doctors, covering different medical specialties, ever since.
The Study
Skill and accuracy are critical elements for a successful intubation—especially in difficult airway scenarios. These are some of the areas that researchers measured in their study of physicians in the Emergency Department of the National University Hospital in Singapore. They focused on flexible bronchoscopic intubation (FBI), which is a specialized skill and rare form of intubation, but critical for managing difficult airways. Because FBI is not a common procedure, physicians tend to train and practice on mannequins or normal patient airways. This study introduced Airway Ex as a supplemental training to the more conventional, established methods.
Participating physicians had varying degrees of intubation experience. Both the control and intervention groups received traditional training in FBI, while the intervention group played Airway Ex for 30 minutes and attempted 6 different cases in the app. Gameplay started with the tutorial, then increased in levels of difficulty; players were required to intubate virtual patients with conditions such as a supraglottic mass causing obstruction of the airway.
The Results
Researchers then observed the participating physicians as they performed FBI on mannequins. Results from those observations showed that the ultra-realistic gameplay in Airway Ex gave physicians an edge when performing intubations on difficult airways in three main areas:
Accuracy: Failed intubations can have deadly repercussions. There were no failures to intubate among physicians who received Airway Ex training. This is especially noteworthy when considering that the first-pass success rate for FBI intubations was 51.1% according to a ten-year study referenced by the researchers, and repeated attempts can cause further complications.
Skill: Scope manipulation skills were significantly better among less experienced physicians who received Airway Ex training, but the impact didn't end there: "The difference in skill quality remained statistically significant even after adjusting for age, gender, physician rank and previous FBI experience."1
Speed: Every second counts when treating critically ill patients. Results show potential increased speed to successful intubation with Airway Ex training.
The Impact
Airway Ex, when combined with traditional teaching methods, provides physicians with training on a "life-saving skill in a safe environment without compromising patient care."1 Our gameplay isn't just entertaining. It can help physicians improve their speed, accuracy, and skill so they are better prepared in real-life medical emergencies. As CEO Sam Glassenberg has said, "We trigger a similar emotional response by creating an interactive experience that will train without needing the live patient involved. So when you come in on patient one, it's as if you're on patient 100."2 And these results were achieved after just 30 minutes of gameplay.
Furthermore, Airway Ex provides physicians with an easily accessible training tool. Researchers noted that "[using Airway Ex] could provide learners an opportunity for self-directed and flexible learning, anytime and anywhere, which would not be possible with a simulator."1
For our team of video game designers, developers, and expert physicians, it's always reaffirming to see how we, along with the 700,000 medical professionals playing our games, are working together to accomplish our mission of advancing the practice of medicine through play.
Want to learn more about how we're using video games to advance the practice of medicine? Follow us on LinkedIn, Twitter, Facebook, and YouTube.
Interested in conducting an efficacy study with our games? Reach out to us!
References
1. Yau YW, Li Z, Chua MT, Kuan WS, Chan GWH. Virtual reality mobile application to improve videoscopic airway training: A randomised trial. Ann Acad Med Singap. 2021 Feb;50(2):141-148. doi: 10.47102/annals-acadmedsg.2020431. PMID: 33733257.
2. Coey SK. COVID-19 in the ER? Level Ex uses J&J grant to simulate infections in medical education video games. 2021. Accessed April 15, 2021. https://www.fiercepharma.com/marketing/j-j-institute-gives-education-grant-to-game-maker-level-ex-for-covid-19-specific-playing?mrkid=131465797