REACH HCp~s~ ACROSS EVERY Channel
We create content using proven game mechanics that can be distributed across a range of channels and supported with marketing, training, analytics, and more to address any major adoption challenge.
PEER-TO-PEER SOLUTIONS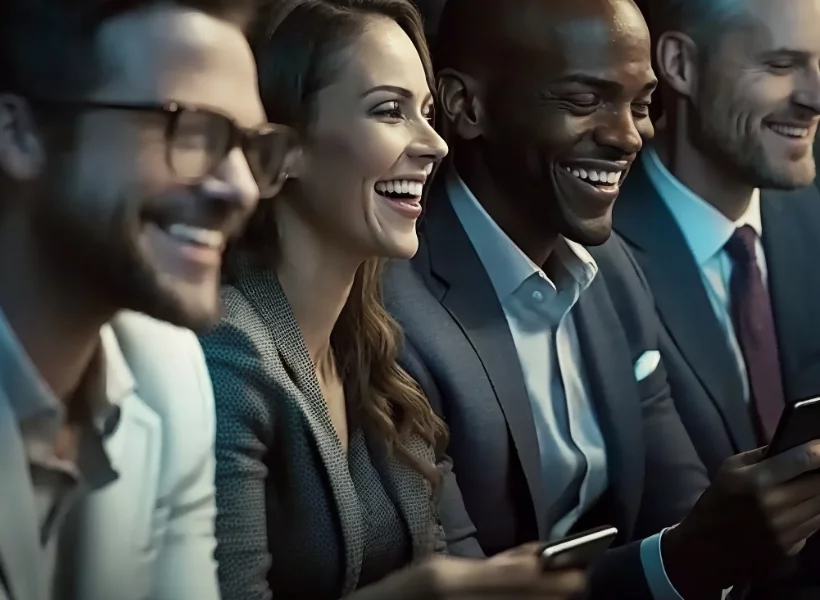 Pass on the Powerpoints and transform your speaker programs, product theaters, and lunch-and-learns into deeply engaged discussions that make your key messages memorable. Instead of trying to maintain attention with a traditional slide deck, invite attendees to engage in friendly competition and real time game-based learning that brings your core messages to life.
Engage anywhere between 2 and 400 HCPs in simultaneous collaboration. Players can diagnose or identify indicated patients, explore your treatments and clinical trial data, or challenge each other with knowledge games.
Play is possible whether your P2P event is in-person, remote, or hybrid. Our solutions integrate seamlessly with all major web conferencing and webinar platforms as well as any device or browser—no need to install.
Boost NPS scores. Level Ex clients consistently achieve outstanding survey feedback and 60+ Net Promoter Scores from P2P events that feature Level Ex games.
CONFERENCE SOLUTIONS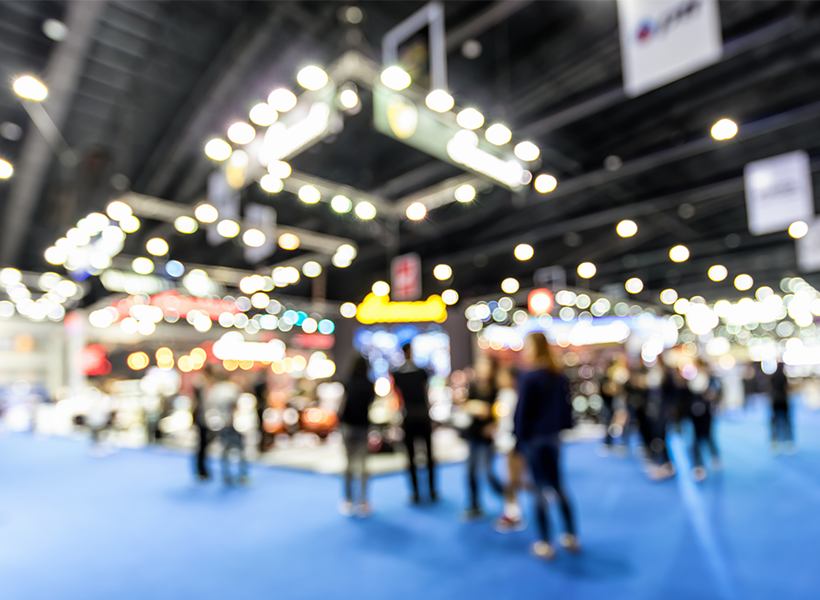 Stand out at conferences with breathtaking experiences that multiply traffic and time-in-booth. Our solutions are proven to improve attendee engagement while deepening understanding of concepts.
Project onto large display screens, host on tablets, or let attendees explore your experience with VR/AR headsets.
Provide instant access on attendees' own devices with the snap of a QR code.
Drive in-person engagement and friendly competition with prominent leaderboards.
Continue engagement after the conference with leave-behinds that extend the experience.
WEBSITE SOLUTIONS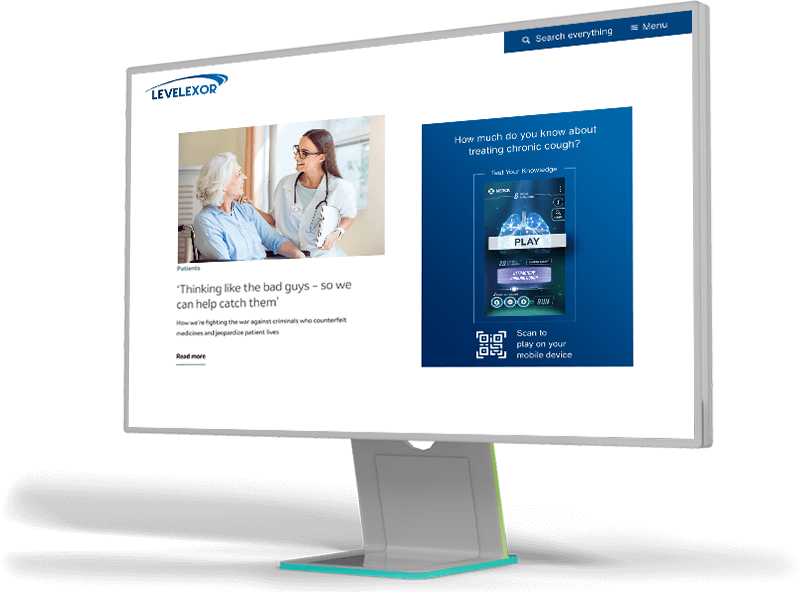 Captivate HCPs on your branded or disease site with interactive game content that stimulates learning, extends time-on-site, and increases conversion.
HCPs access the game directly on your website or a microsite hosted by Level Ex. No download or install is needed to play.
Gather player information with optional HCP registration and single-sign-on (SSO).
Option to gate the game within your portal or LMS.
Drive audiences into your experience from social, mobile, or by leveraging Level Ex's NPP solutions.
IN-APP SOLUTIONS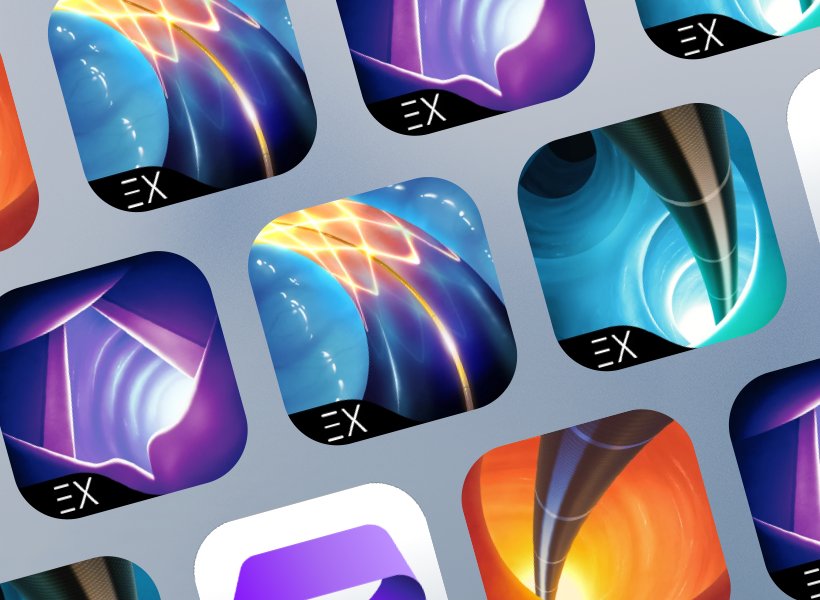 Drive deep engagements and easily reach audiences in any therapeutic area.
Reach over one million medical professionals in Level Ex's five specialty mobile apps or via video game microsites accessible from any web link.
Bring exciting experiences to HCPs with brand-specific games or start by sponsoring existing game content.

Leverage the Neuroscience of Play to create highly effective campaigns.
SALES ENABLEMENT SOLUTIONS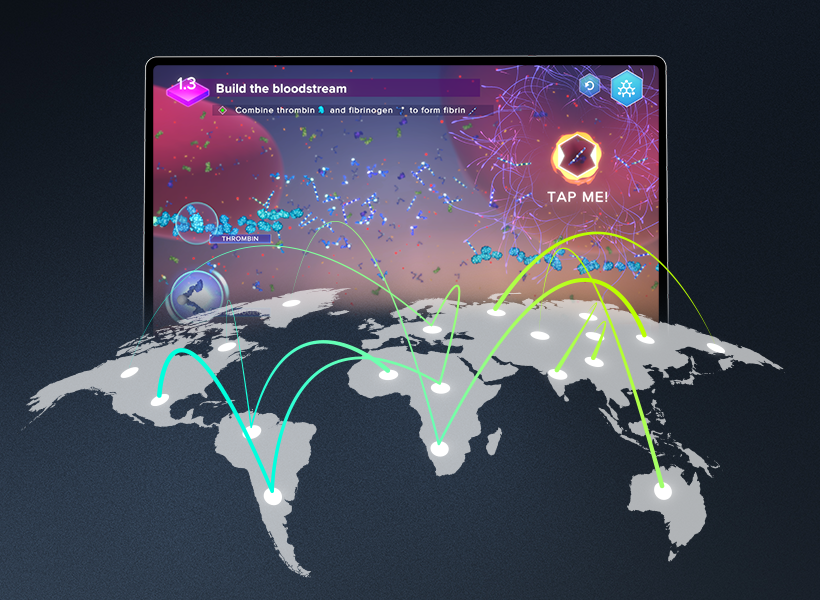 Empower your medical and commercial teams to play collaboratively with HCPs, multiplying facetime and maximizing learning.
Host in-person or remote, anywhere in the world, using any video conferencing platform (Zoom, MS Teams, Veeva Engage, etc.).

Facilitate deeply engaging conversations about clinical decision-making and key learning points.

Integrate with your CRM (e.g., Veeva), reporting, or analytics/next best action (NBA) systems if desired.

Thank you for your message.