Accelerating IVUS Adoption with the Philips Peripheral Vascular Levels in Cardio Ex
IVUS is a powerful diagnostic tool. It has been shown to change treatment plans in 79% of arterial cases, 76% of AV access grafts, and 57% of venous cases vs angiography alone. A cutting-edge product with this level of impact on patient outcomes needs to be in the hands of as many physicians as possible.
By using IVUS, physicians can unlock the ability to assess the presence and extent of disease, plaque geometry and morphology, and guiding wire position during lesion crossing. This technology is just as important post-stent placement to confirm apposition and treatment effectiveness. Recognizing the power of IVUS to improve patient care and treatment plans, Philips sought out Level Ex to help accelerate its education and adoption among peripheral physicians.
Jude Wimberger, Head of Peripheral Vascular Commercial Marketing, Philips, explains: "Creating an interactive experience with the portfolio of products we offer is critical to engaging physicians; enhancing education and knowledge. Our goal was to tell the story of how our products come together. That's where Level Ex came in. The uniqueness and interactive nature of their platform allows physicians to build on their understanding of IVUS (and the broader Philips product portfolio) in a risk-free and engaging environment."
Enhance Your Peripheral Vision
The Philips Vascular unit allows peripheral physicians to explore the Philips IGTD Product Portfolio in a low stakes environment. First, Morphology Quiz tests players' IVUS interpretation skills. Then, five interventional cases place Philips tools directly into the hands of peripheral interventionalists. Levels like SFA Investigation and Serial Stenosis provide a dynamic environment in which players can identify and treat ATK (above-the-knee) lesions and use IVUS to determine the percent and stenosis of the lesion, and products needed to prep and treat the area. The Long Dark, Compression Conundrum, and IVC Imperilment present unique challenges specific to the targeted anatomical areas of each level.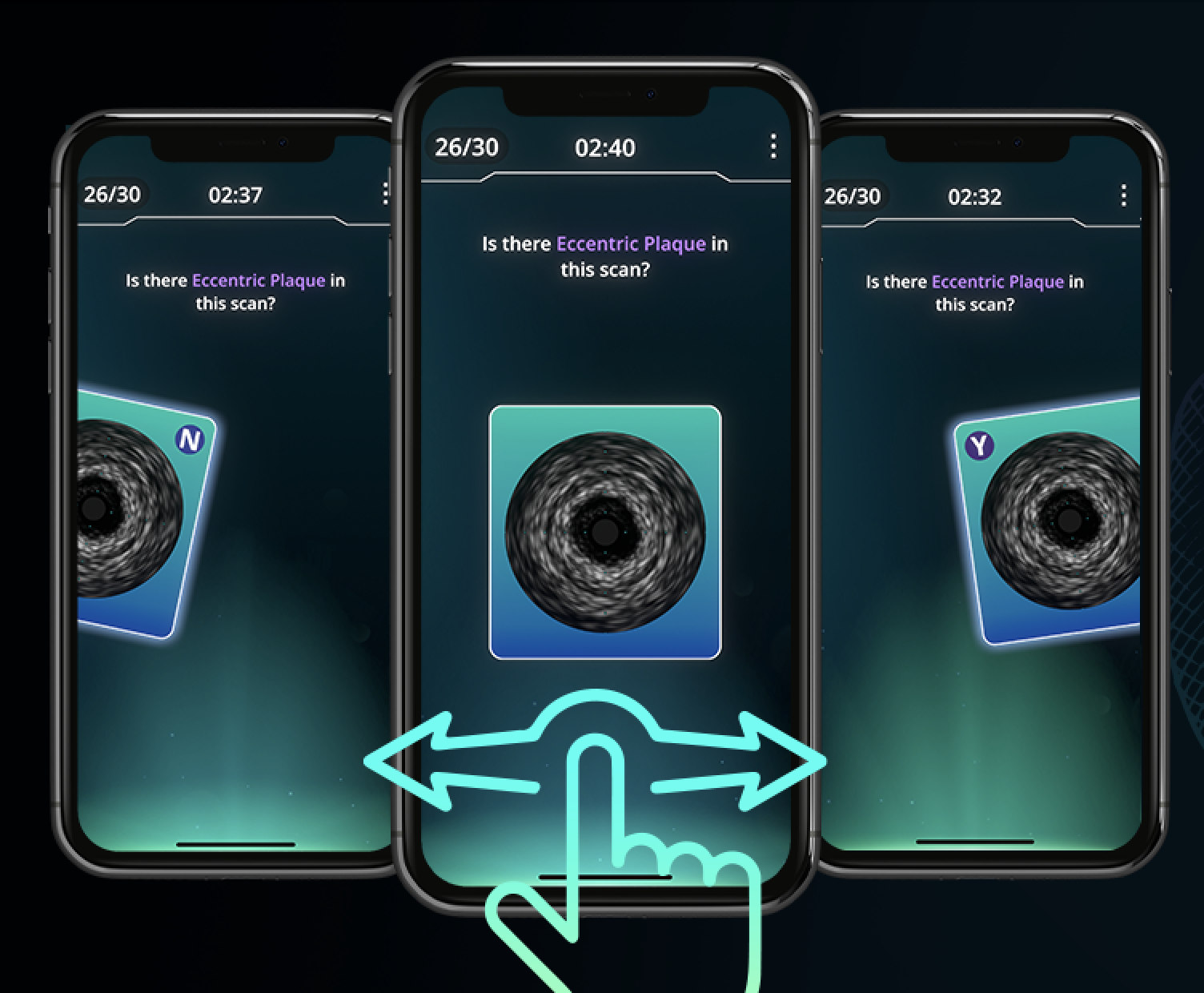 The Morphology Quiz in the Philips Vascular Unit in Cardio Ex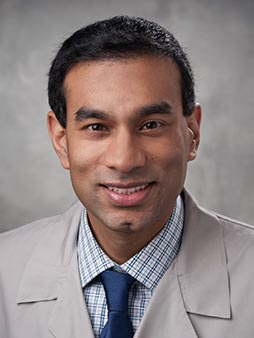 Dr. Mahesh Raju, Director Cardiac Cath Lab, EndoVascular, is an interventional cardiologist who specializes in peripheral vascular procedures. When describing his experience with the unit, he recognizes one of his professional challenges addressed by the gameplay: "I feel that we undersize most of our treatment options. The peripheral vascular levels allow me to use varying balloons and stents with more confidence when sizing appropriately for the vessel size." He continues, "I would recommend [this unit] to any physician who does endovascular procedures in order to expand their skill set in a safe manner to improve patient outcomes."
Play the Philips Vascular Unit in Cardio Ex! For more information on how our games can help physicians build confidence in using your tools, check out our partnerships page.