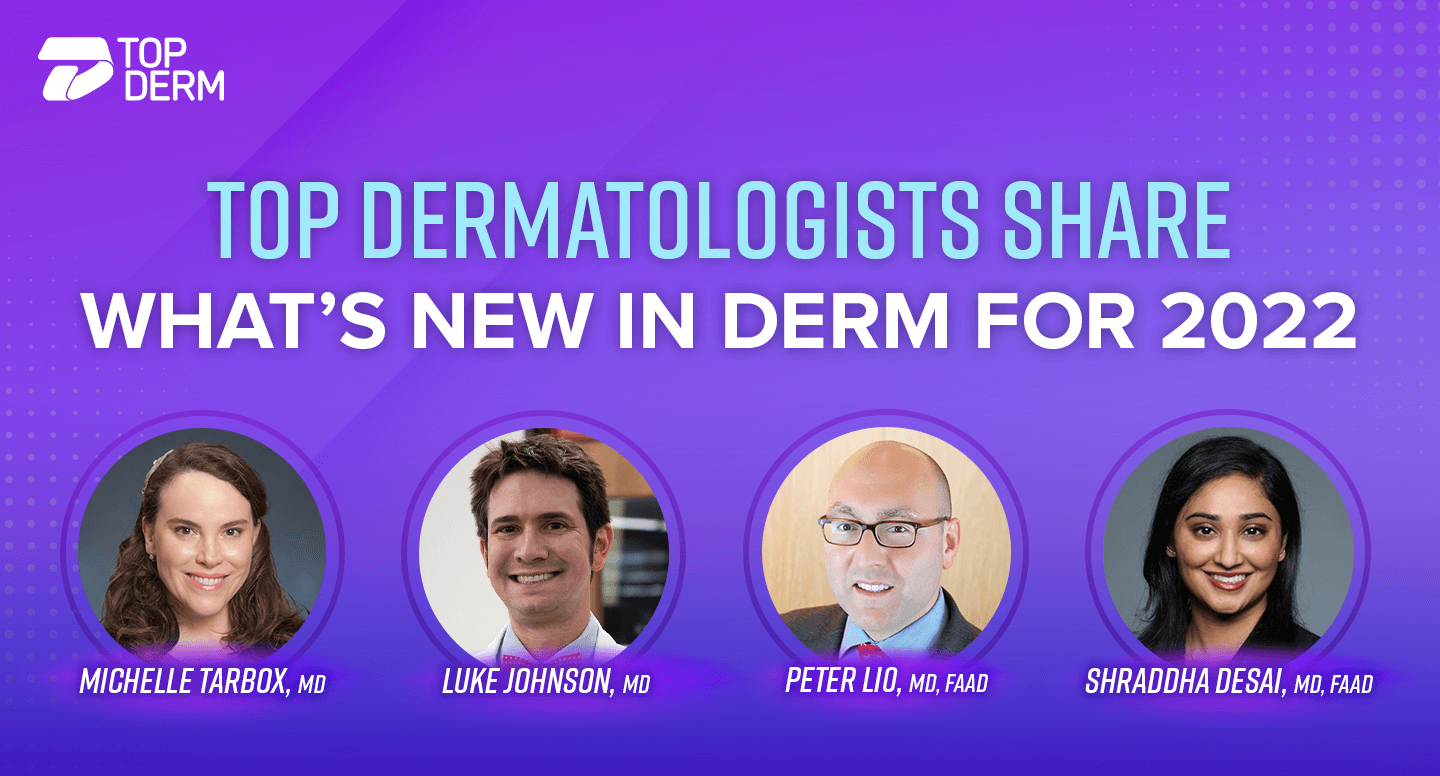 Top Dermatologists Share What's New in Derm for 2022
What to look forward to at AAD according to top dermatologists
From energy-based devices to newly approved treatment options, what are the latest tech and innovation fueled trends influencing the field right now? Top dermatologists Dr. Michelle Tarbox, Dr. Luke Johnson, Dr. Shraddha Desai, and Dr. Peter Lio share what's top of mind for them in preparation for the AAD Annual Meeting.
1. Advancements in Treatment Devices Will Require More Specialized Training
New devices and advancements are flooding the field, including light-based treatments for alopecia, energy-based treatments for acne, light-based imaging, fractionally ablative lasers for scars, and laser-assisted drug delivery. Dr. Michelle Tarbox, co-host of the Dermasphere podcast is especially excited about the developments in hair loss treatments: "It used to be like running your head up against a wall because all you had were really strong anti-androgens, topical minoxidil, and maybe some nutritional supplementation. Now we have all these new tools like PRP (platelet-rich plasma), low dose oral minoxidil, low-level laser therapies, microneedling—all these new developments in our understanding of how to treat various hair loss problems."
Dr. Tarbox, along with her Dermasphere co-host Dr. Luke Johnson, recently curated a new challenge pack for Top Derm, a knowledge game created for derms, by derms, inspired by these developments and other popular topics from the podcast. Play Derm Hero: The Dermasphere Pack now.
2. Skin of Color Considerations Are Becoming Front and Center
Historically, instruction related to skin of color has been underrepresented in dermatology training and education. "Traditionally we've been taught how to do a certain technique and then do the same thing for every face, but there are a lot of differences with ethnicities," says Dr. Shraddha Desai, Director of Cosmetic Dermatology and Surgery, Duly Health and Care and Top Derm advisor. "In creating my challenge pack, I went straight to the literature and referenced resources from overseas." Derm Hero: The Dr. Desai Pack centers on cosmetic considerations for skin of color. "With cosmetic treatments such as peels or microneedling increasing in popularity, it's especially important that dermatologists have this knowledge to avoid adverse reactions and ensure optimal results." Because resources have been scarce, much of the imagery you will find in the skin of color focused packs in Top Derm has been created using cutting-edge visual effects and video game technology to create renders of dermatologic conditions on deeper skin tones that may have gone undiagnosed or been misdiagnosed in the past.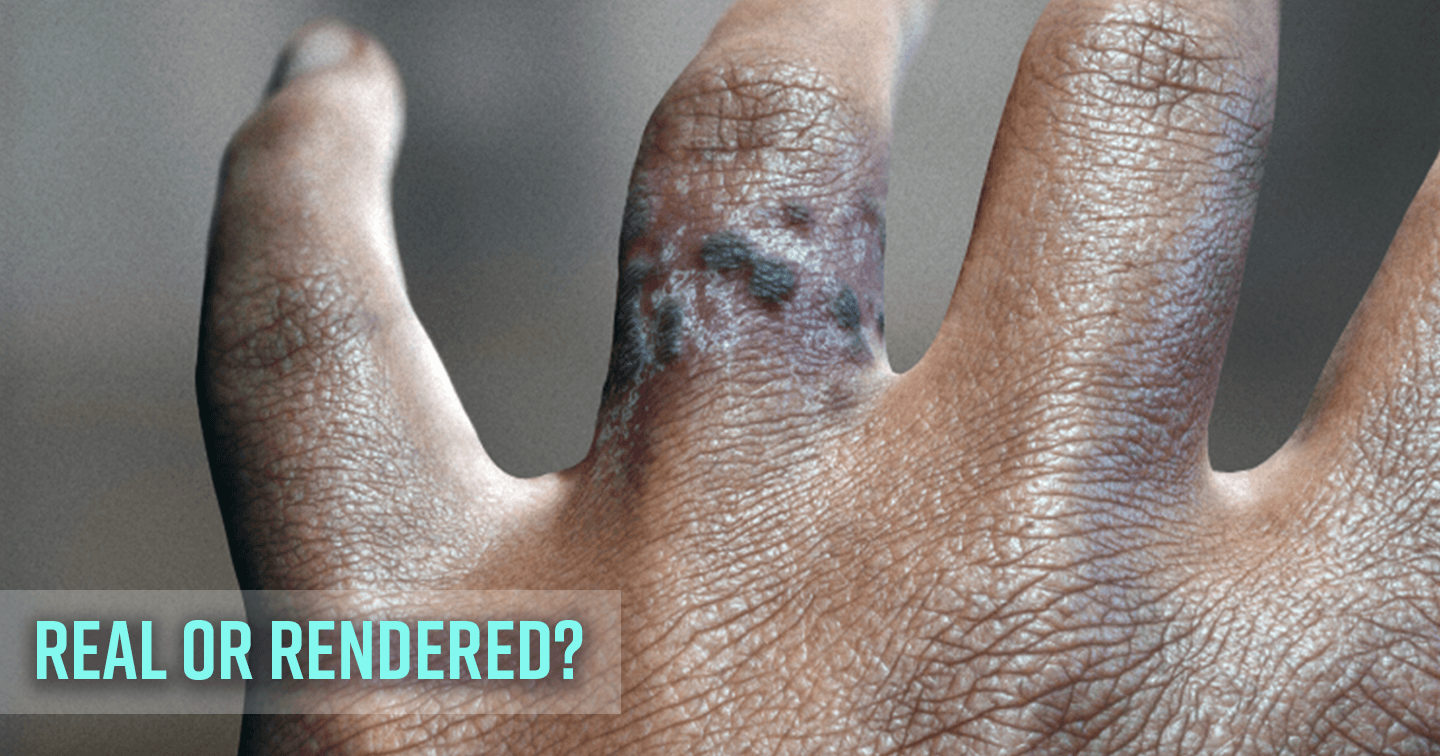 Top Derm harnesses the most cutting-edge visual effects and video game technology to create medically accurate, high-resolution imagery of any skin disorder on any region of the body and any skin tone—giving dermatologists the opportunity to visually experience a wide variety of derm scenarios.
3. New Drug Developments Are Expanding Treatment Options
New medications like certain JAK inhibitors are hitting the market, but they also come with a learning curve. Dermatologists must familiarize themselves with new mechanisms of action, treatment considerations, and so on. "I feel so lucky that there is so much excitement happening in the field of atopic dermatitis—both in pediatrics and on the adult side," says Peter Lio, MD, FAAD, Dermatology, Medical Dermatology Associates of Chicago and lead advisor for Top Derm. He chose to highlight treatment options for his specialty, atopic dermatitis (AD), in his Top Derm challenge pack. "I really tried to focus my energies on medical dermatology around inflammatory conditions like AD. It's one of those power packs that we'll keep expanding because right now we're in an incredible phase—it seems like every month we're getting a new medicine. There is a lot to learn, and it's awesome because I'm learning as I'm creating questions for the pack—it's the best of both worlds." Play Derm Hero: The Dr. Lio Pack.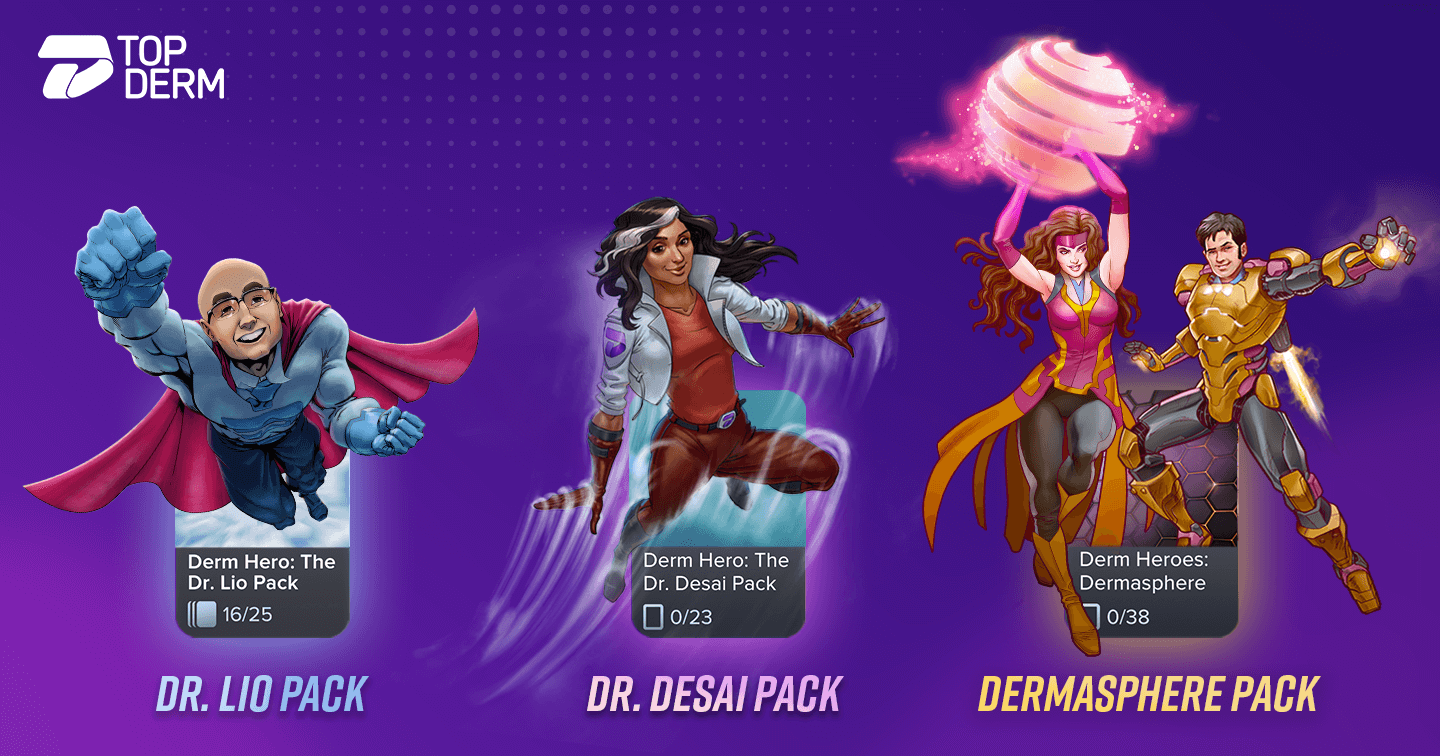 Stay up on date on the latest trends in dermatology with Top Derm and learn from your peers as they share essential information from their areas of expertise with the Derm Hero series.
Want to keep up to date on these trends and other emerging topics in dermatology? Download and start playing.
Contributors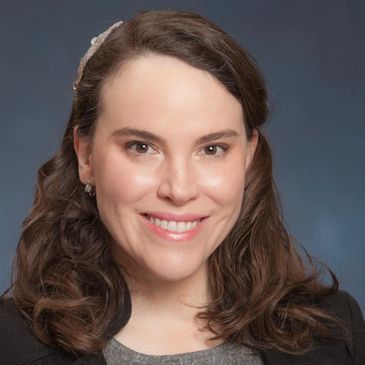 Michelle Tarbox, MD
Co-host of the Dermasphere Podcast, Assistant Professor of Dermatology at Texas Tech University Health Sciences Center, fellowship-trained in dermatopathology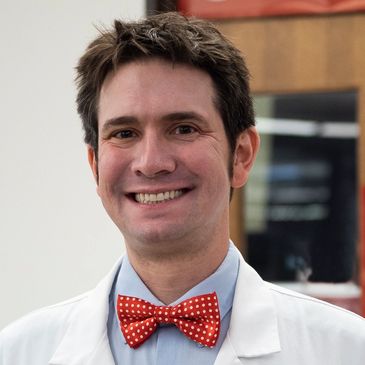 Luke Johnson, MD
Co-host of the Dermasphere Podcast, Assistant Professor of Dermatology at the University of Utah School of Medicine, fellowship-trained in pediatric dermatology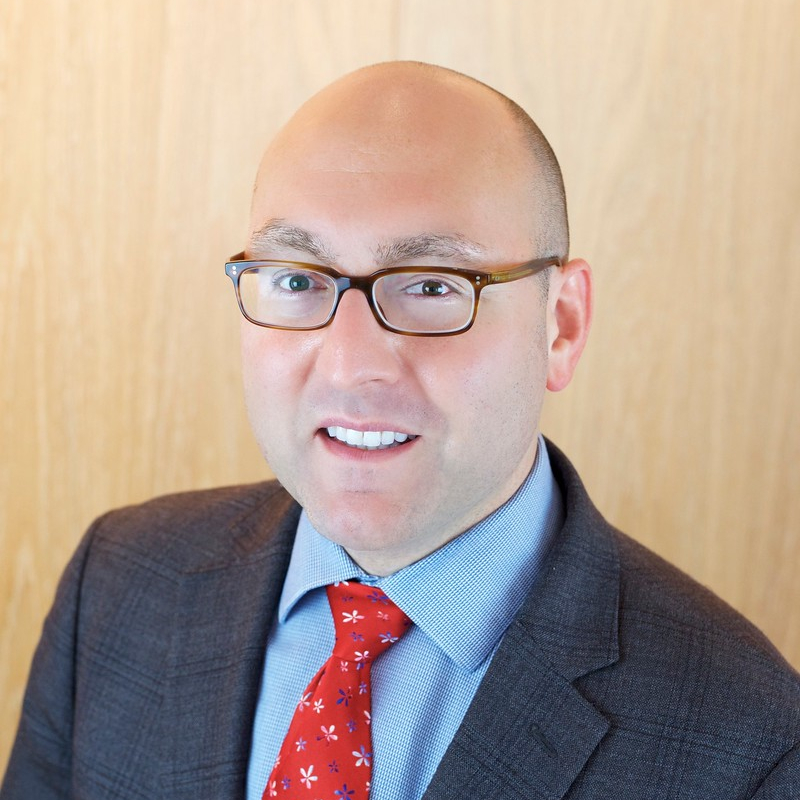 Peter Lio, MD, FAAD
Medical Dermatology Associates of Chicago, Clinical Assistant Professor of Dermatology & Pediatrics at Northwestern University Feinberg School of Medicine, atopic dermatitis expert, Lead Physician Advisor for *Top Derm*
Shraddha Desai, MD, FAAD
Director of Cosmetic Dermatology and Surgery, Duly Health and Care, Adjunct Professor of Dermatology, Loyola University, Adjunct Instructor, Division of Dermatology, Rush University Medical Center, Physician Advisor for *Top Derm*