A game made for pulmonologists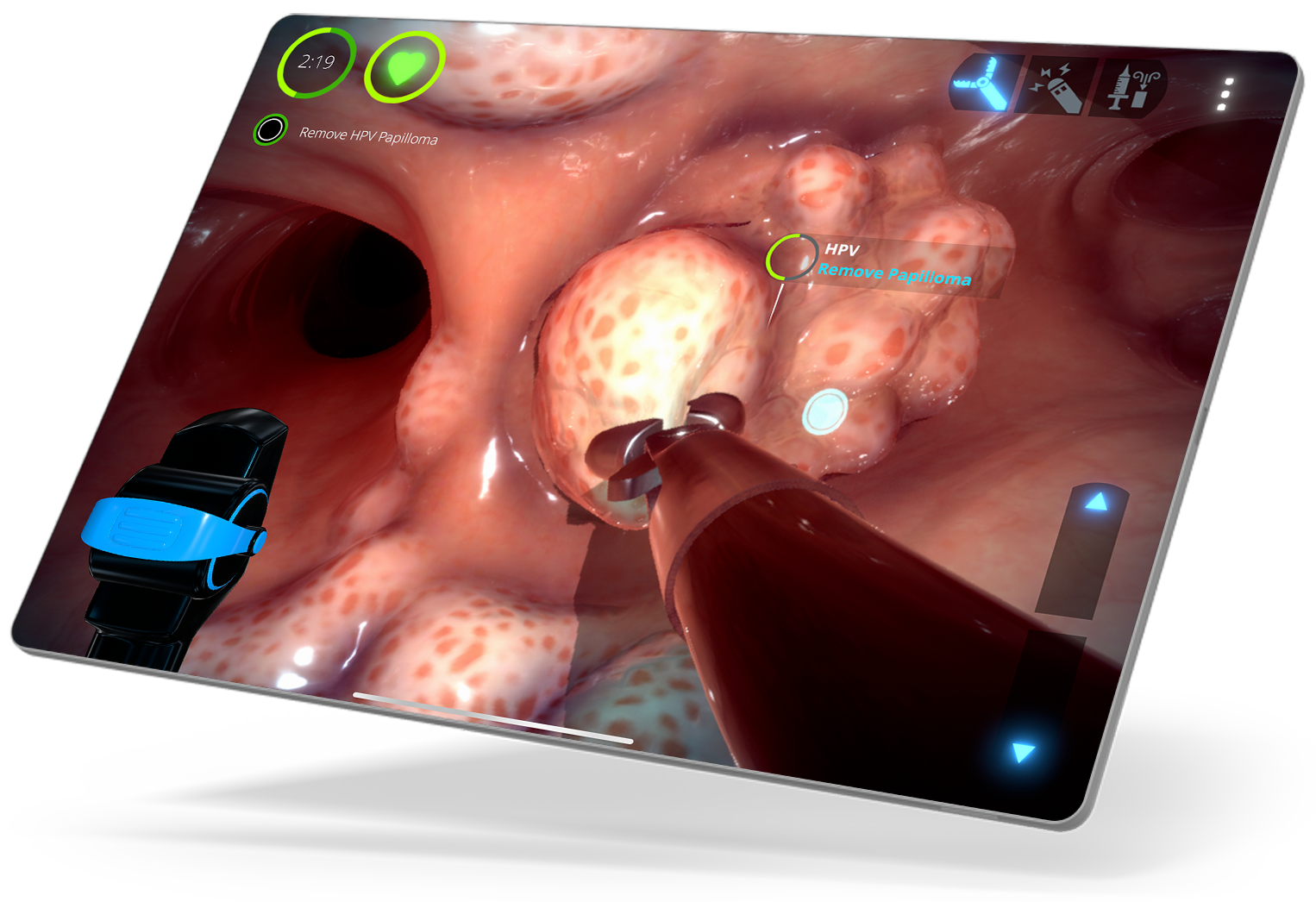 Pulm Ex is a free mobile game made by pulmonologists, for pulmonologists. Our game designers worked with experts in the field to create ultra-realistic virtual patient cases from foreign object removal to complex diagnoses. Perfect your technique, explore tools & medical devices, and earn free CME—this is pulmonology in the palm of your hand.
Common to rare cases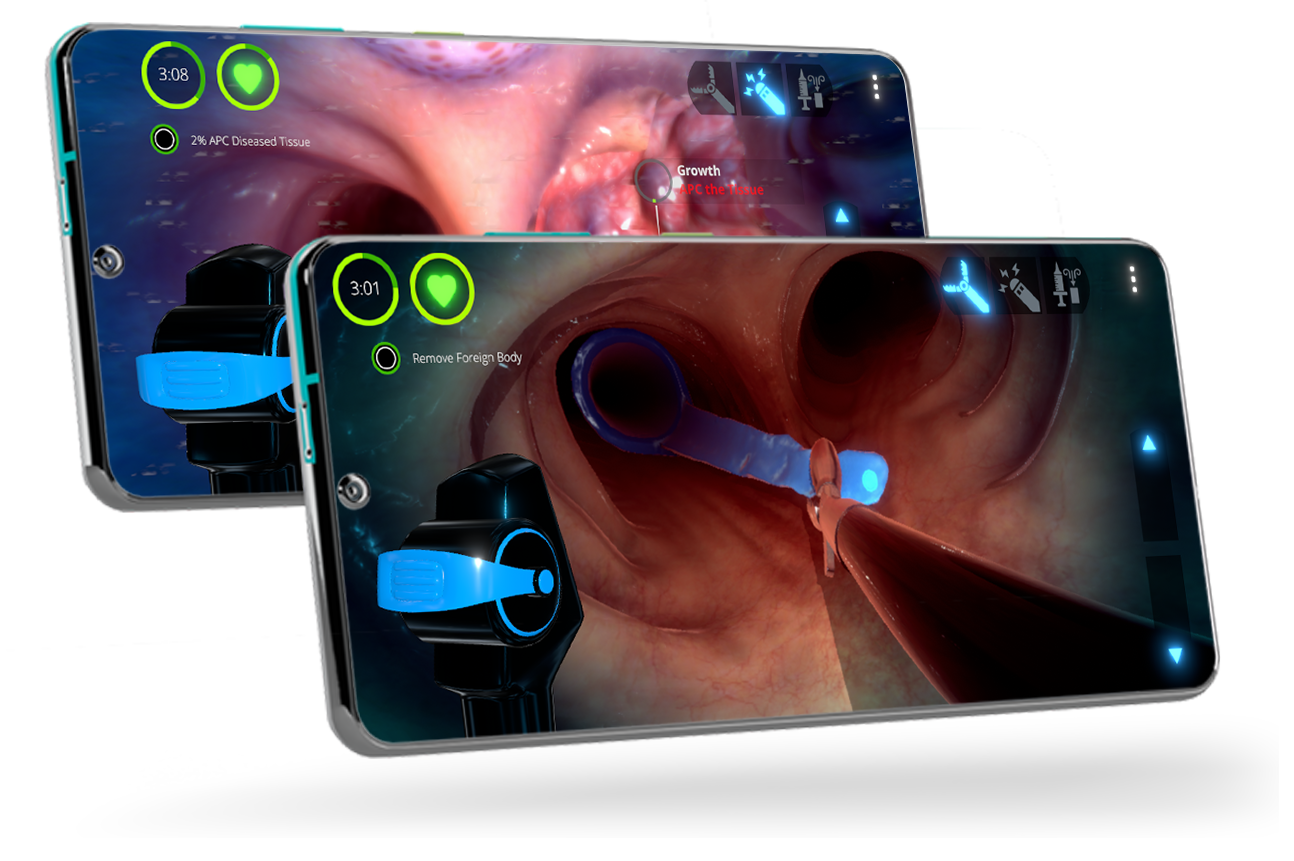 Pulm Ex features unforeseen and rare complications: foreign object removal, life-threatening and burdensome obstructive and restrictive airway diseases, diagnosis cases, endobronchial masses, lung cancers, and more.
ultra-realistic anatomy
Pulm Ex features lifelike airways that bleed and respond to touch thanks to our award-winning, ultra-realistic fluid and tissue simulations that deliver unparalleled medical realism to every procedure. Our computational fluid dynamics mimic the movement and behaviors of blood, mucus, and more. Soft tissue moves and reacts to every tool, allowing you to cut, ablate, and inject wherever you choose.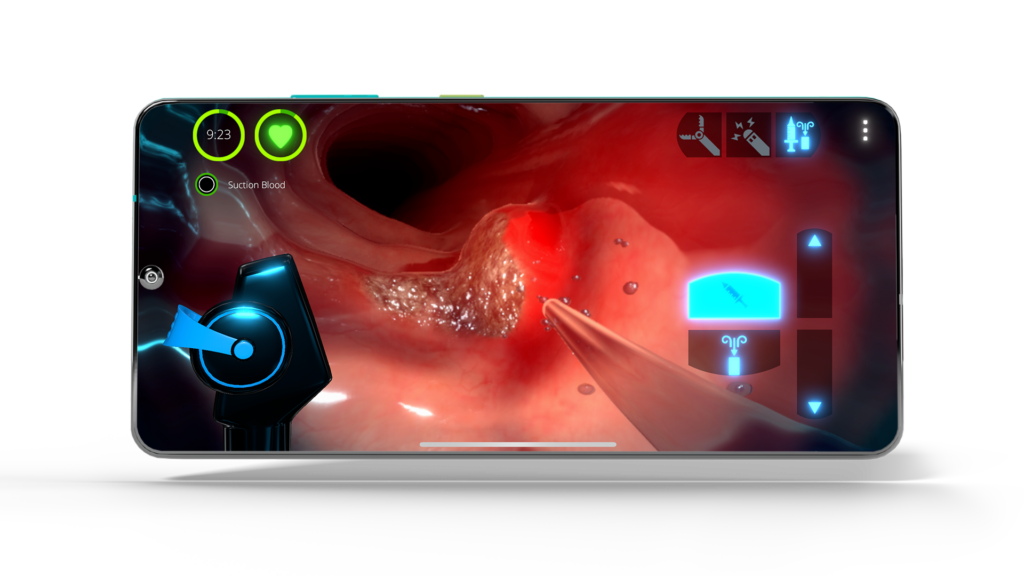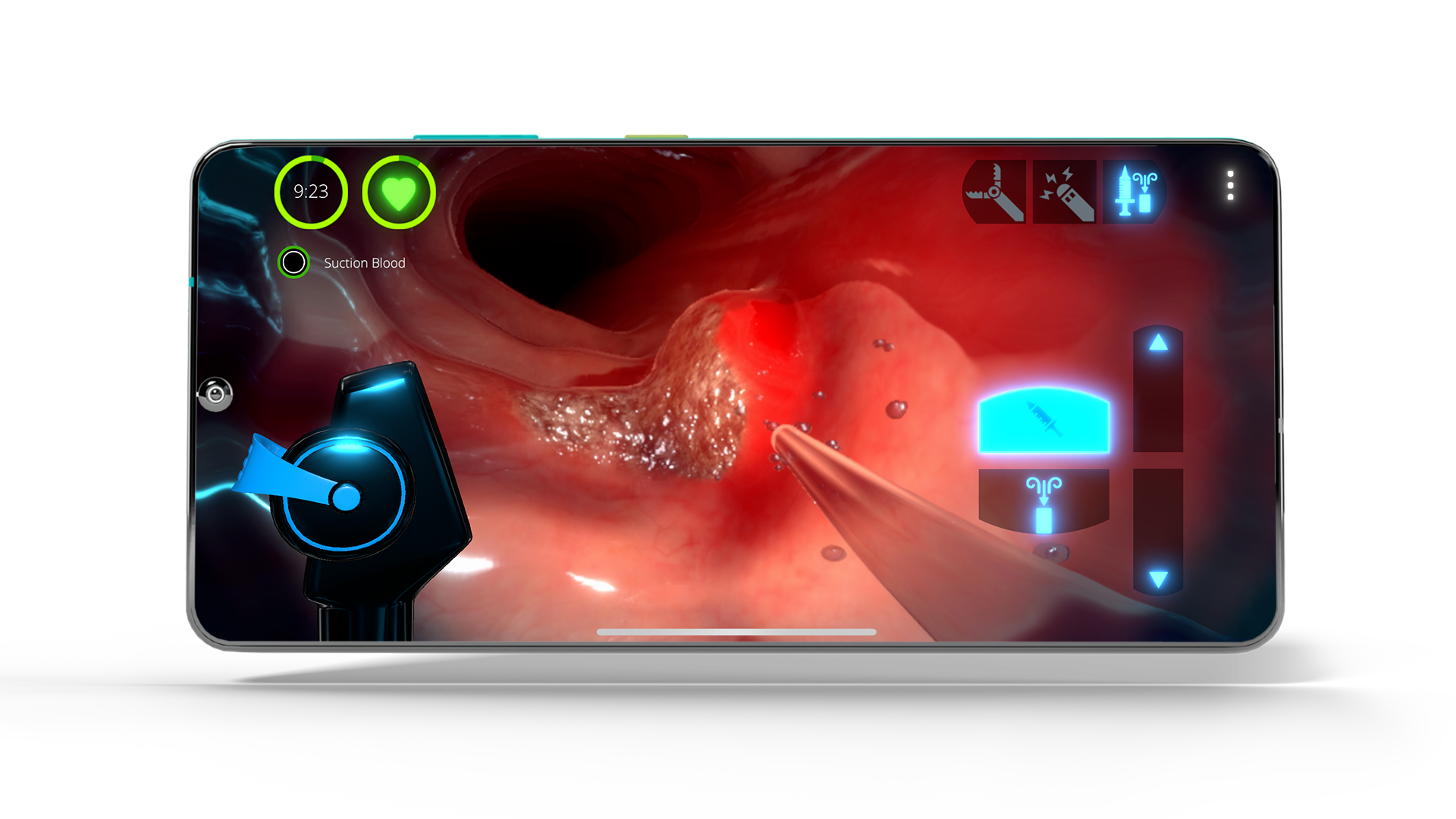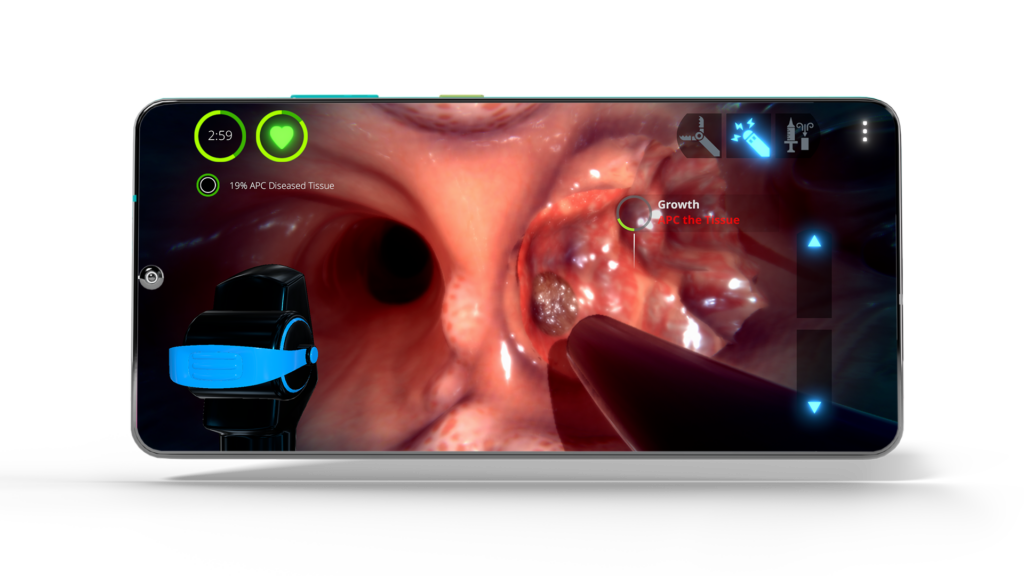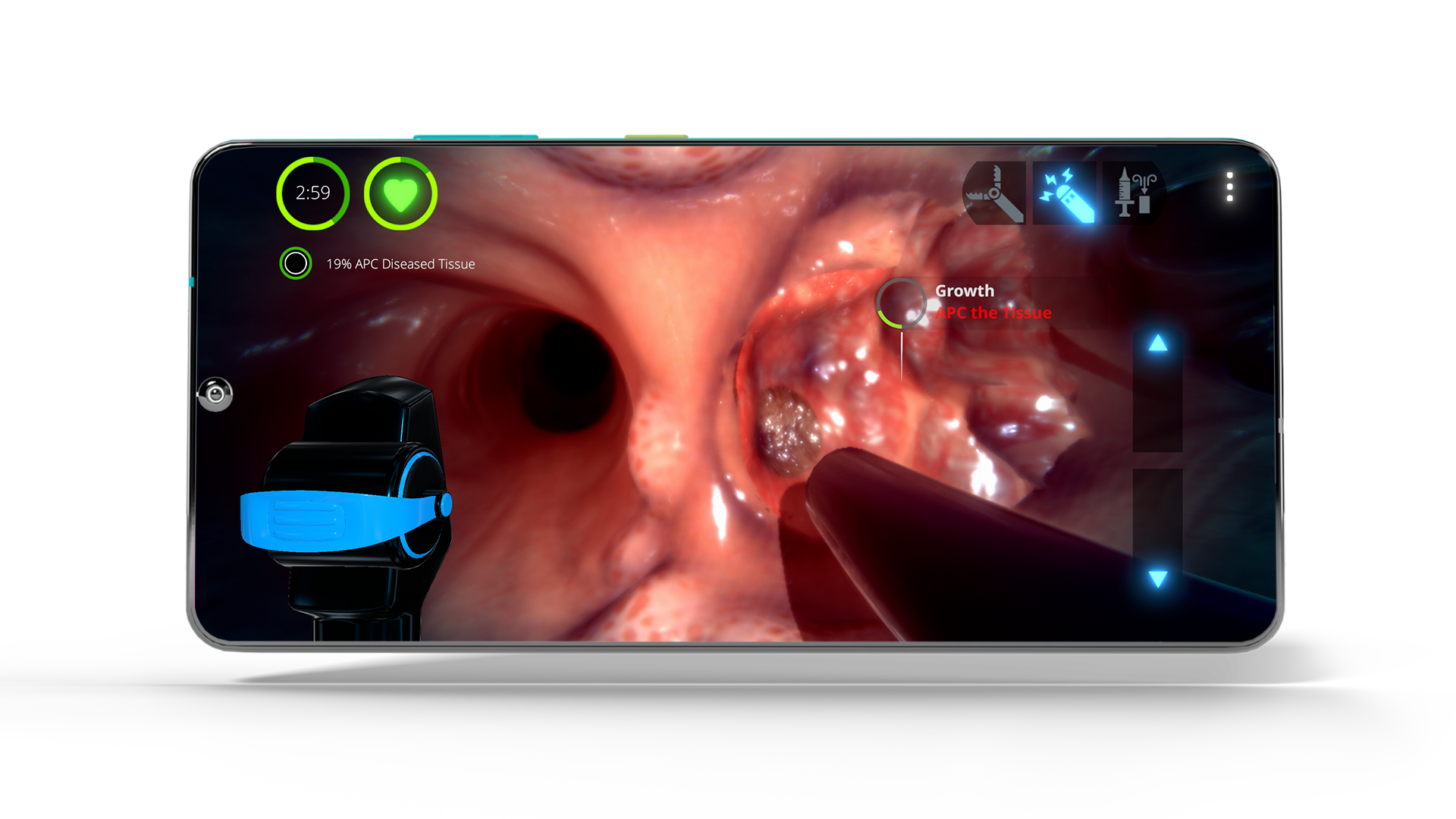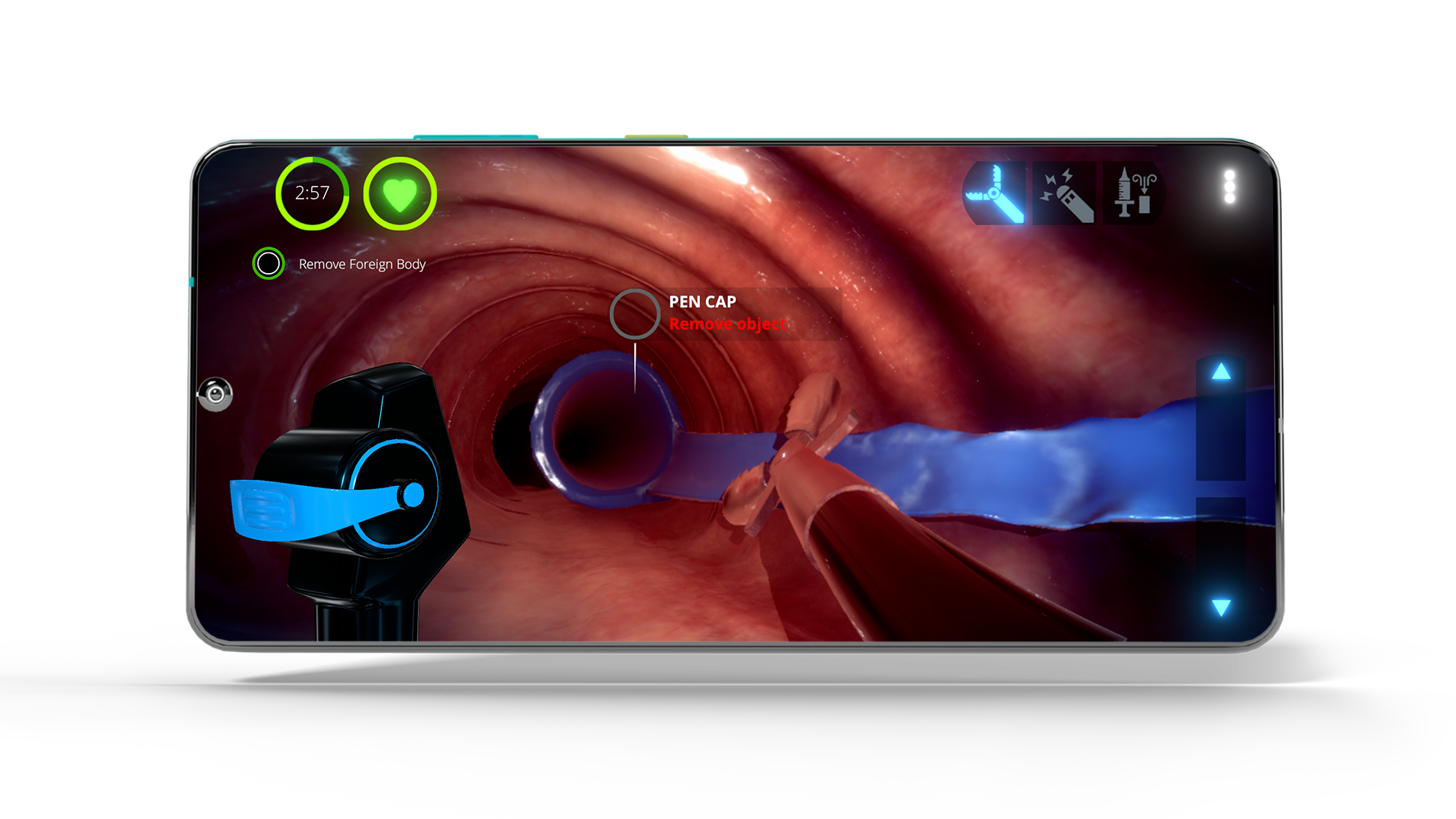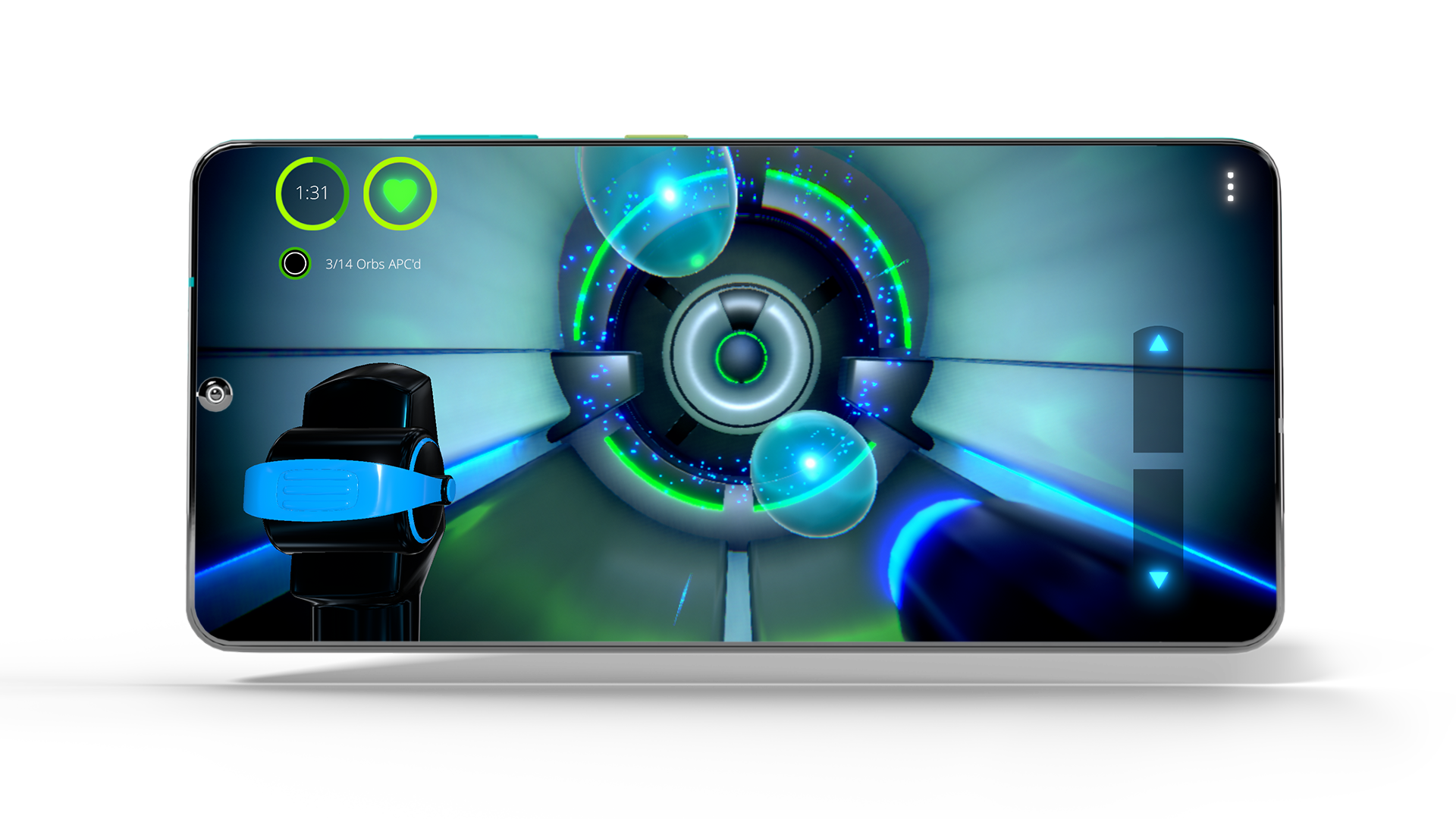 Game-changing cme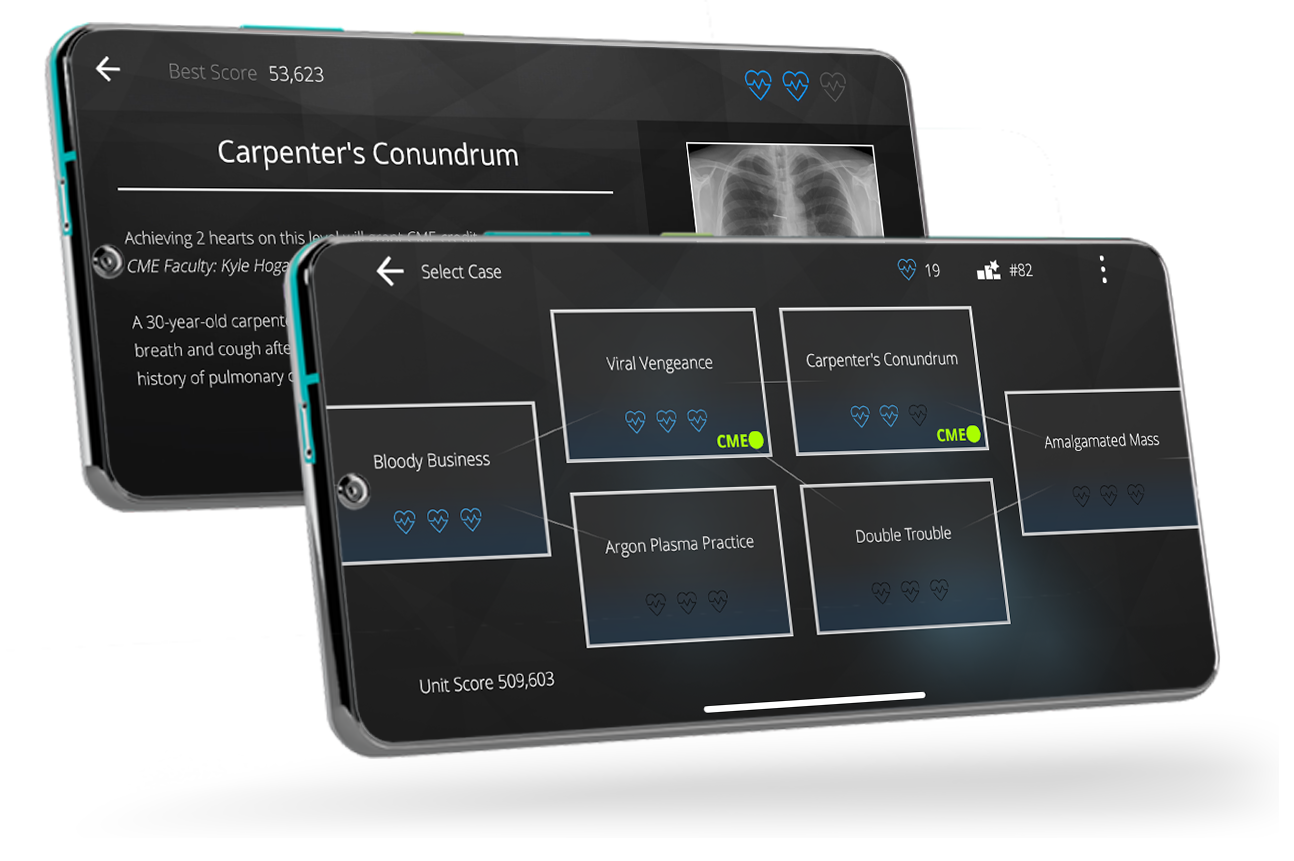 Lectures and conferences can be difficult to fit into a busy schedule. Pulm Ex takes the stress out of earning CME credits. Play CME cases for free anytime, anywhere.
Clinical Levels
Flex your deductive reasoning skills as you narrow down diseases to arrive at diagnosis options to maximize patient health and satisfaction before time runs out. Clinical levels feature Nagging Nasality, Confounding Cough, and more.
what our players are saying
I guarantee you every single one of my colleagues has a game or two on their phone that they play during whatever level of downtime. So, instead of killing zombies for a few minutes, why don't you go and become a better doctor?


Kyle Hogarth, MD, FCCP
Interventional Pulmonologist and Professor of Medicine

This game is absolutely incredible. I'm enchanted ten minutes in.

Google Play Reviewer
The graphics are better than anything I've ever seen before! I thought it was real!

App Store Reviewer
Amazing graphics, really immersive gameplay, and very realistic. Beautiful work, game developers.

Google Play Reviewer
Features like you've never experienced before
Pulm Ex provides endless opportunities to perfect technique and skill in thrilling cases designed to entertain, refresh, and challenge pulmonologists.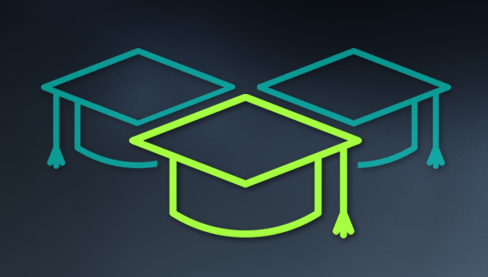 Earn Free CME Credits
Finding the time and opportunity to earn CME credits can be challenging. Pulm Ex makes it easy, convenient, and actually fun.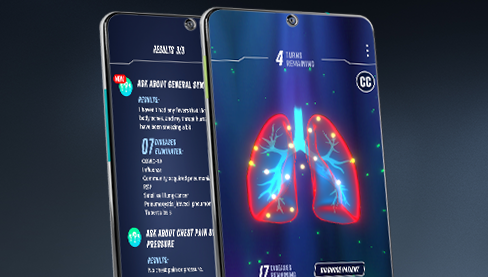 Covid-19 Cases
Successfully identify COVID-19 & differentiate mimicking diseases. Sharpen your diagnostic & emergency decision-making skills.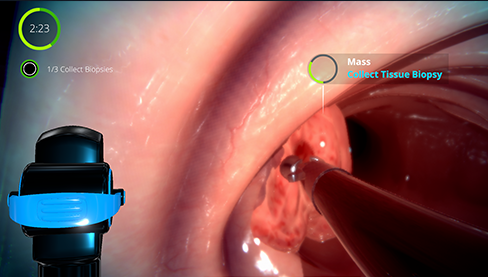 Oncology Challenges
Visualize the science behind biomarker testing in the treatment of cancer. Perform biopsies of a virtual patient and test for biomarkers to determine a course of treatment.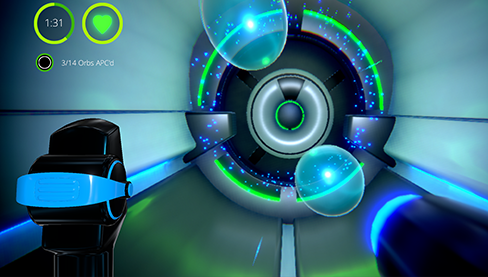 Extreme Task Training
Navigate smoothly inside sharp recreations of the trachea and bronchial tree using full-screen immersion and sophisticated controls.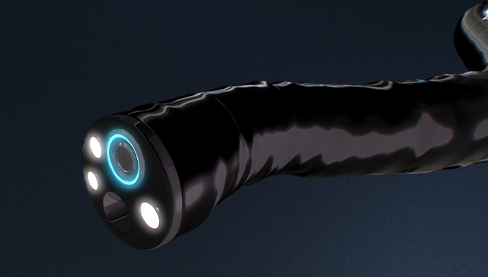 In-Game Tools
Hone your precision and decision-making with forceps, APC, saline administration/suction—plus new medical devices and drug therapies.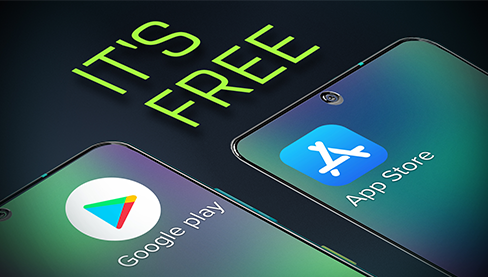 Absolutely Free
Pulm Ex is available for free on the App Store and Google Play Store. There are no paywalls, subscription fees, or in-app purchases. It's completely free.
Thank you for your message.