A GAME MADE JUST FOR DERMATOLOGISTS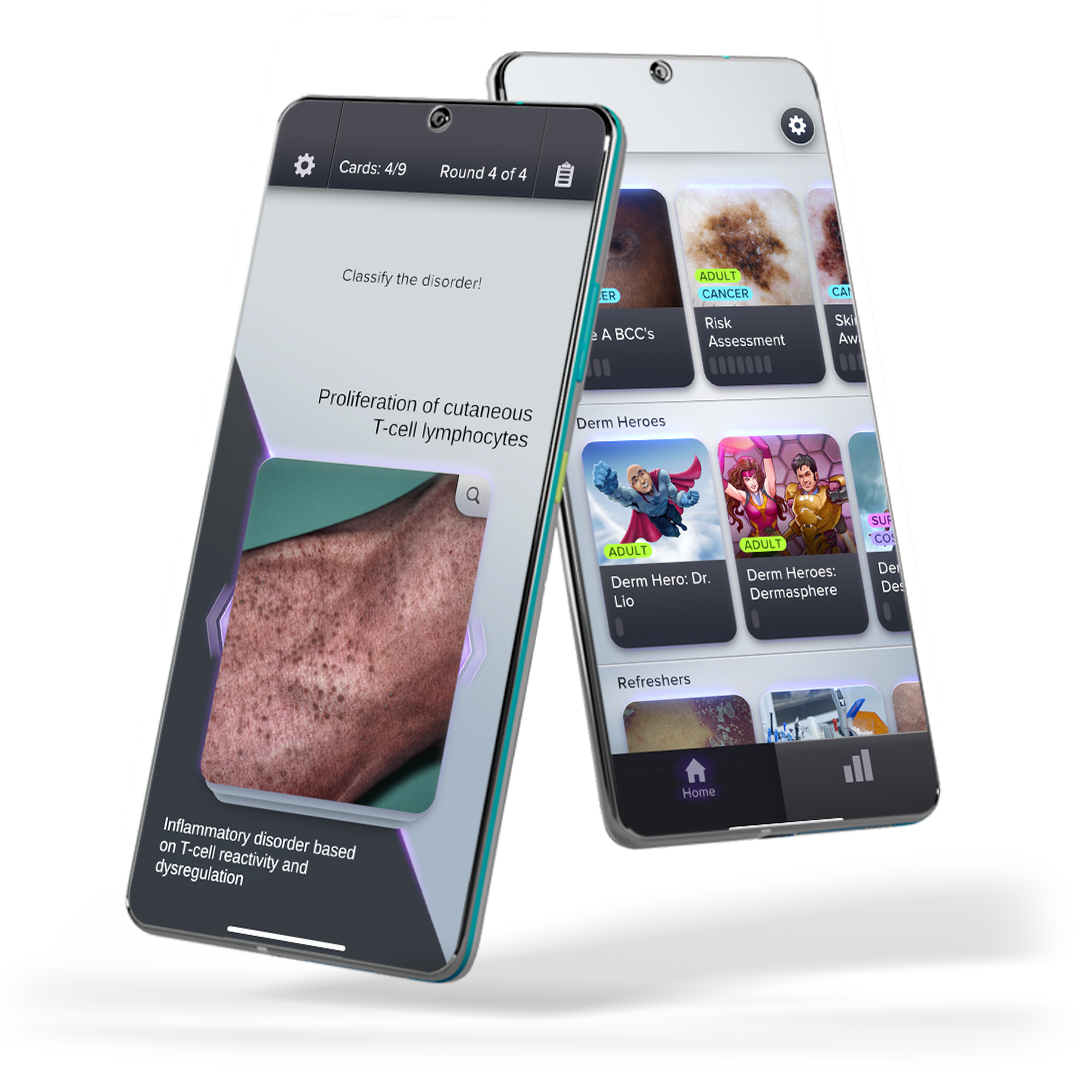 Top Derm is made by dermatologists for dermatologists. Our game designers worked with a panel of over 140 dermatology experts to create a medically accurate, fun, and challenging experience, unlike any other medical resource you've ever seen—and it's completely free. Packed with incredible derm imagery, quick-burst challenges, and free CME, Top Derm is a one-of-a-kind medical resource and mobile game.
FROM ADULT DERMATOLOGY TO ZEBRA CASES AND BEYOND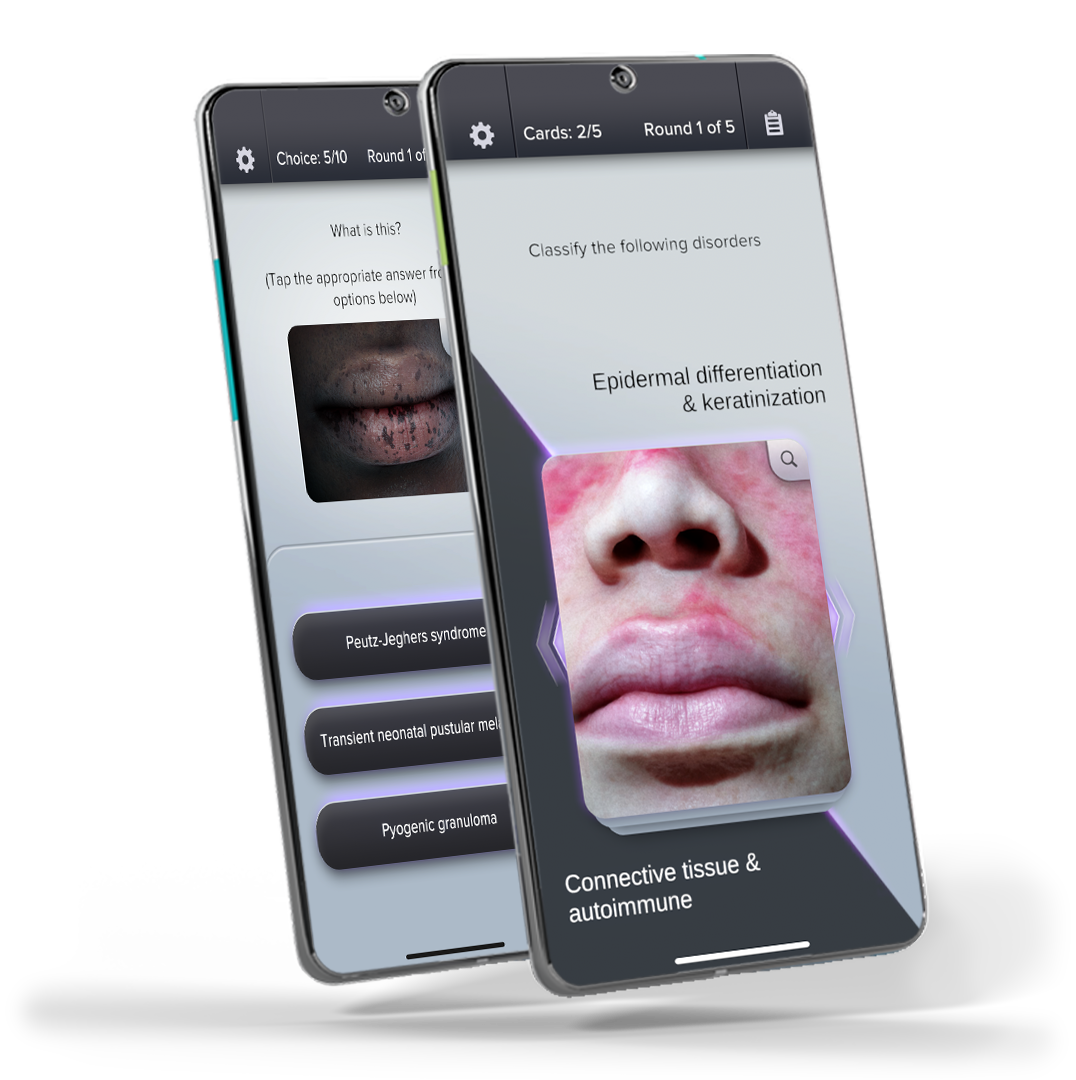 Top Derm is packed with short, rapid-fire, focused challenge packs, designed to give you a variety of well-rounded dermatology challenges that strengthen both your derm knowledge and your ability to visually identify common and rare skin disorders.
DERM IMAGERY LIKE YOU HAVE NEVER SEEN BEFORE
There's a scarcity of high-quality imagery for many dermatologic disorders. Skin conditions and diseases can also look different across skin tones and lighting conditions. That's why we've harnessed the most cutting-edge visual effects and video game technology to create our dermatologist-approved, groundbreaking DeepSkinFX Generator, which allows us to create mind-blowing, medically accurate, high-resolution imagery of any skin disorder on any region of the body and any skin tone—allowing you to visually experience a wide variety of derm scenarios.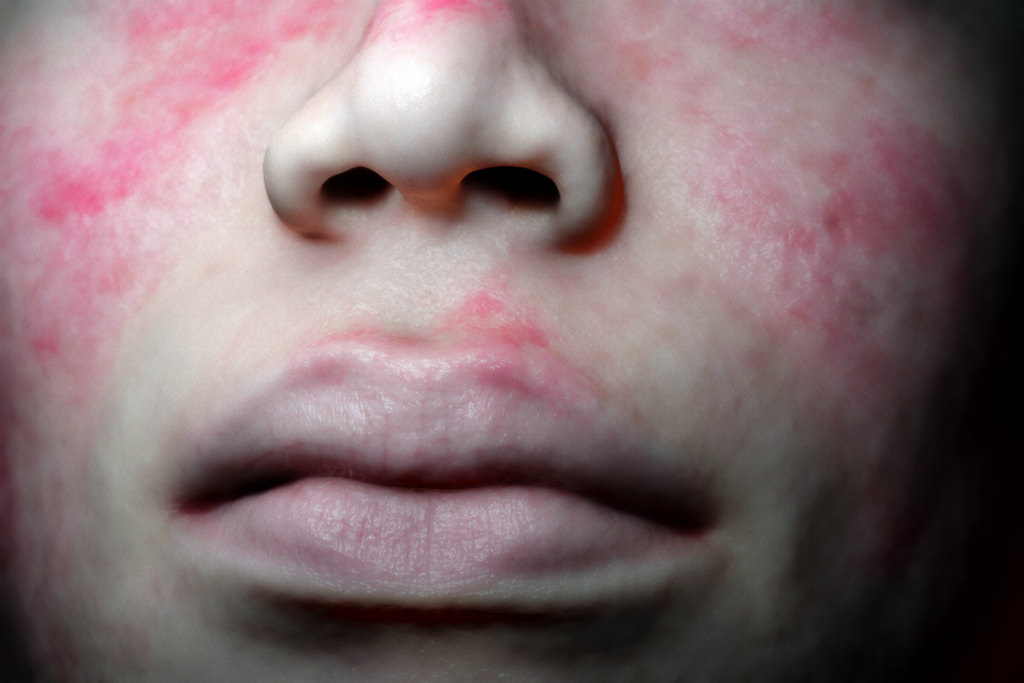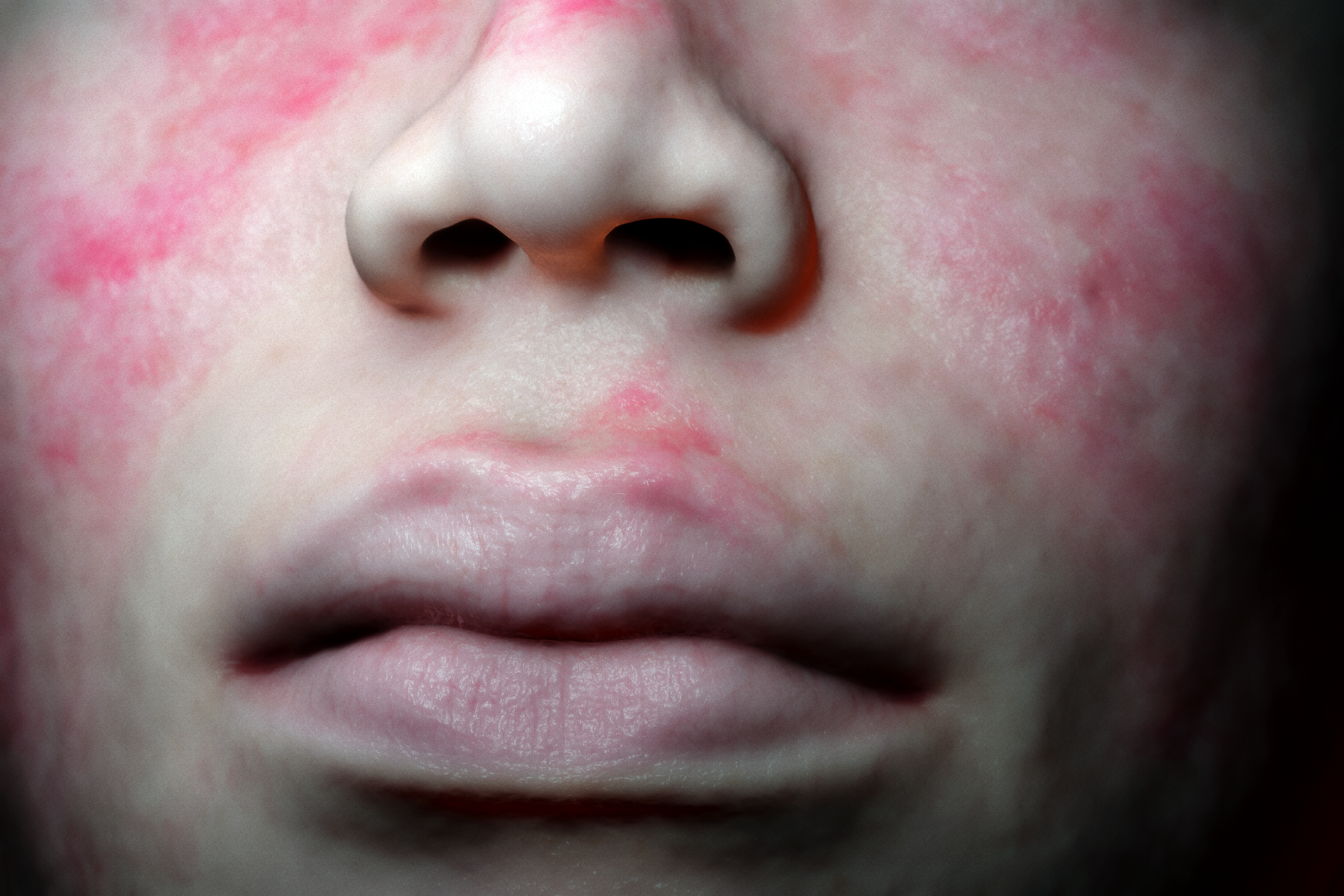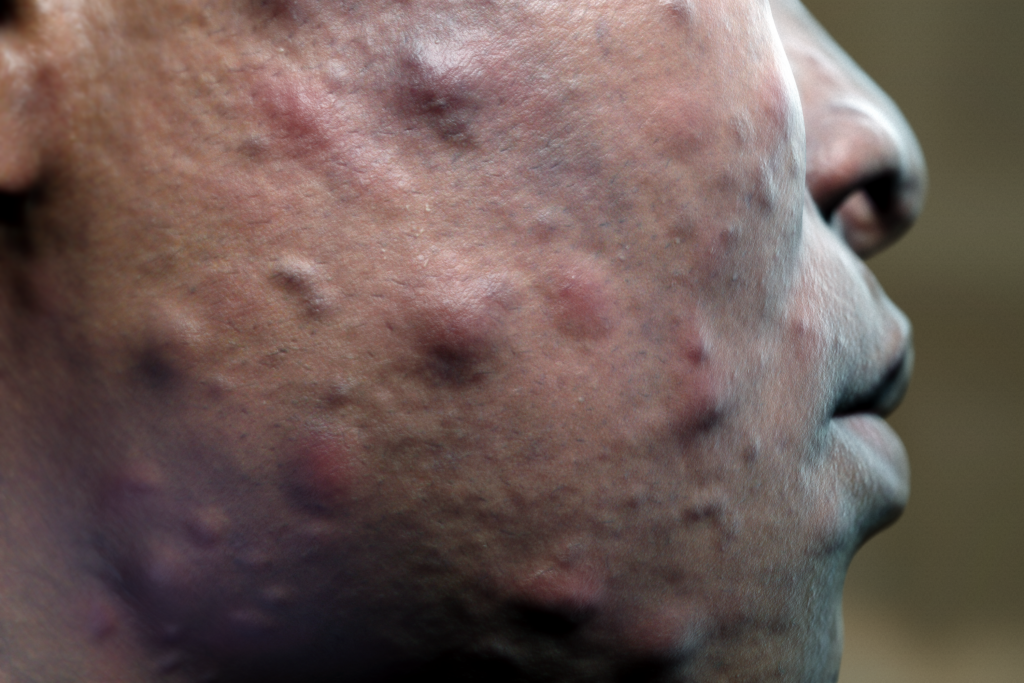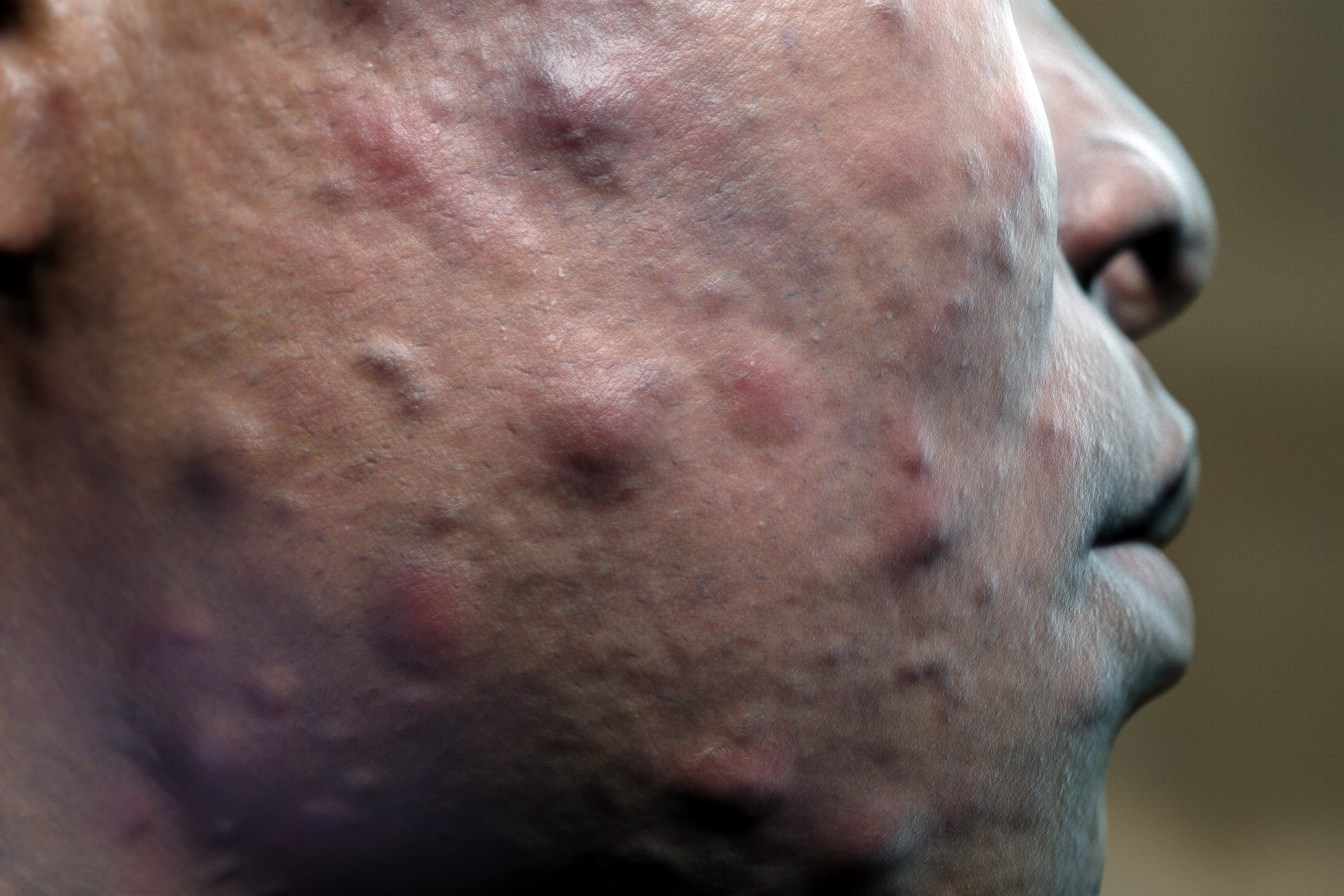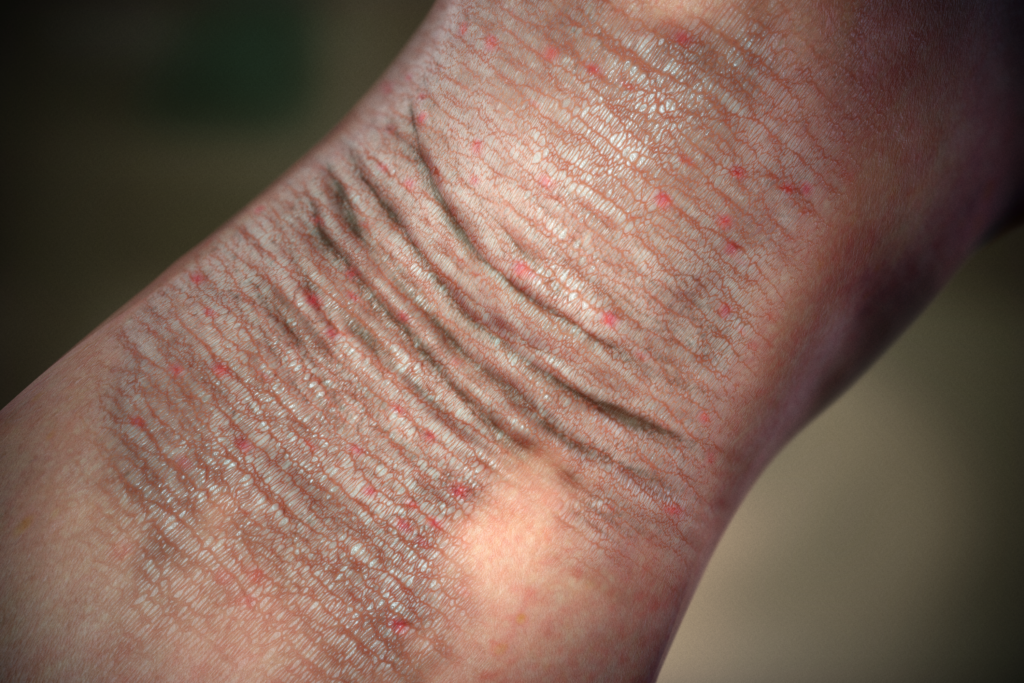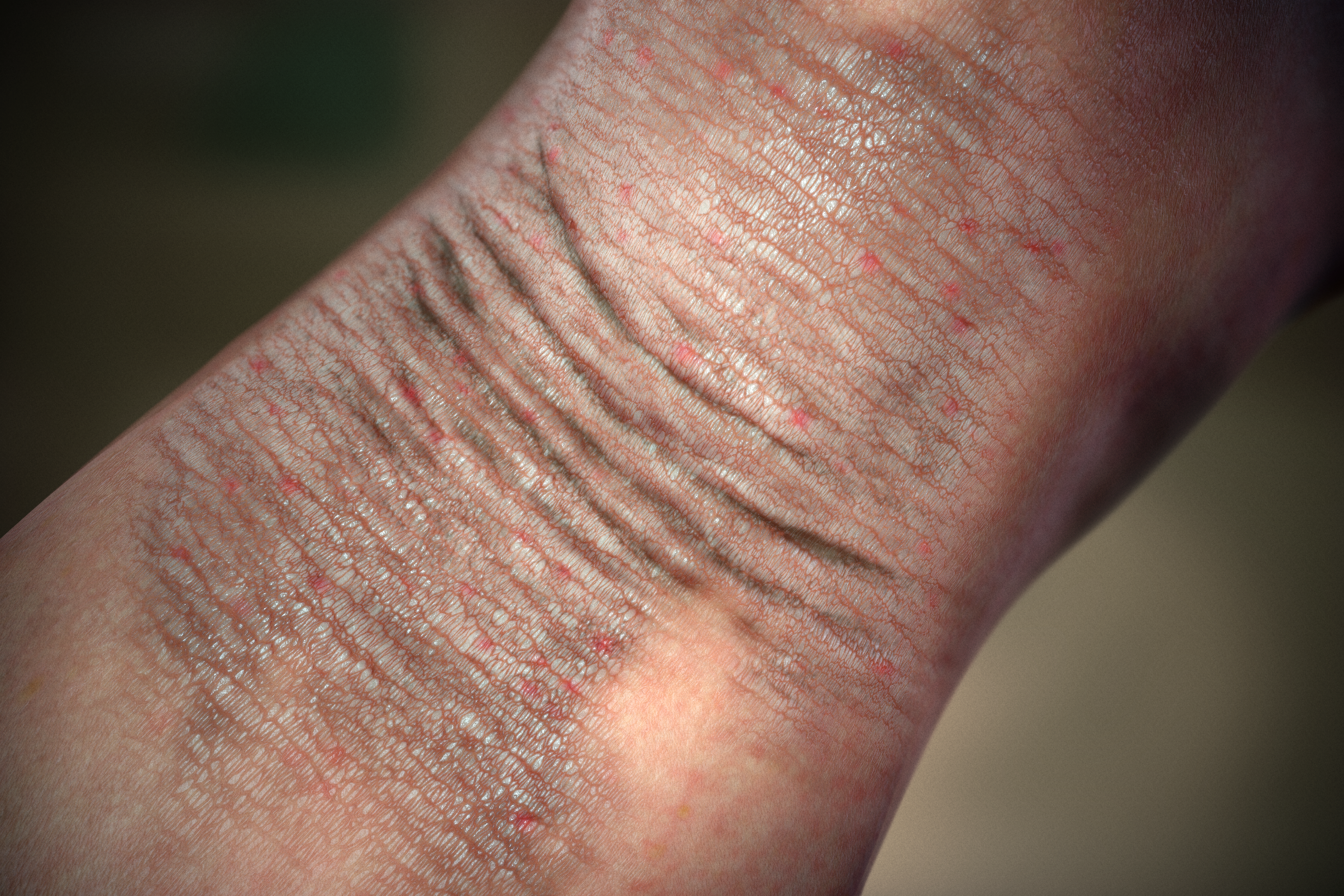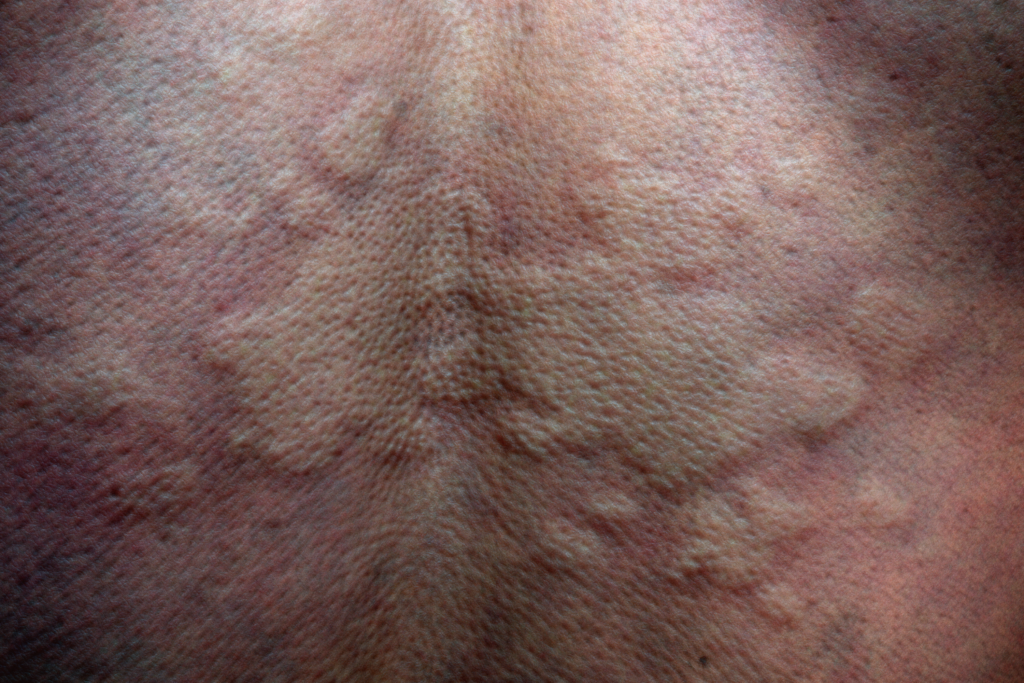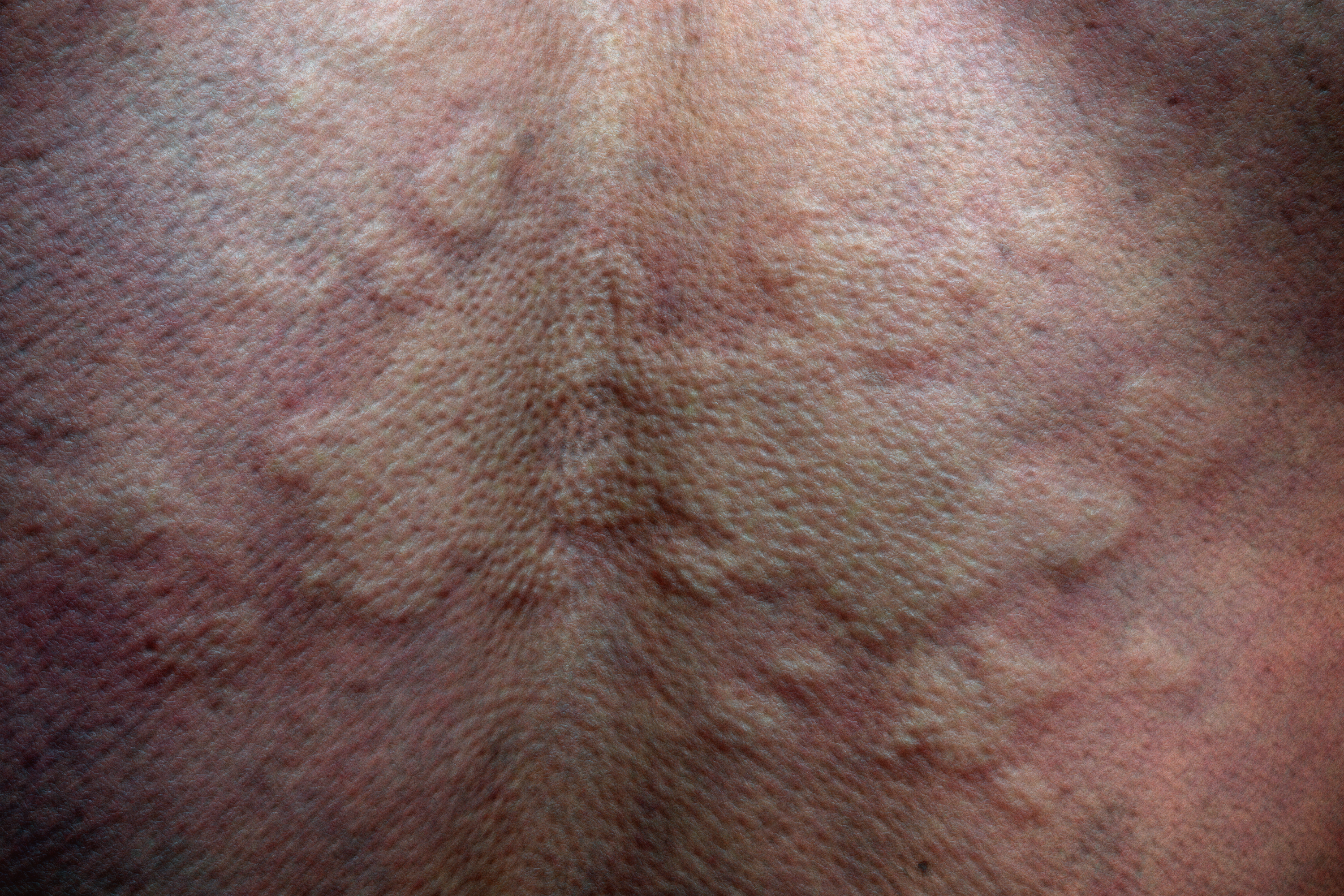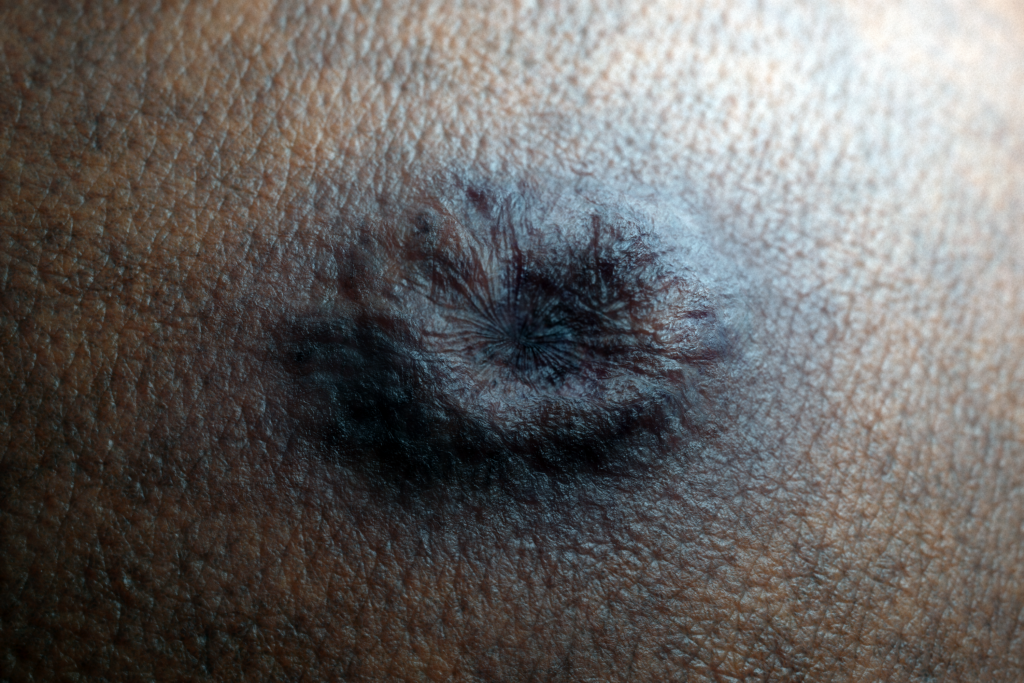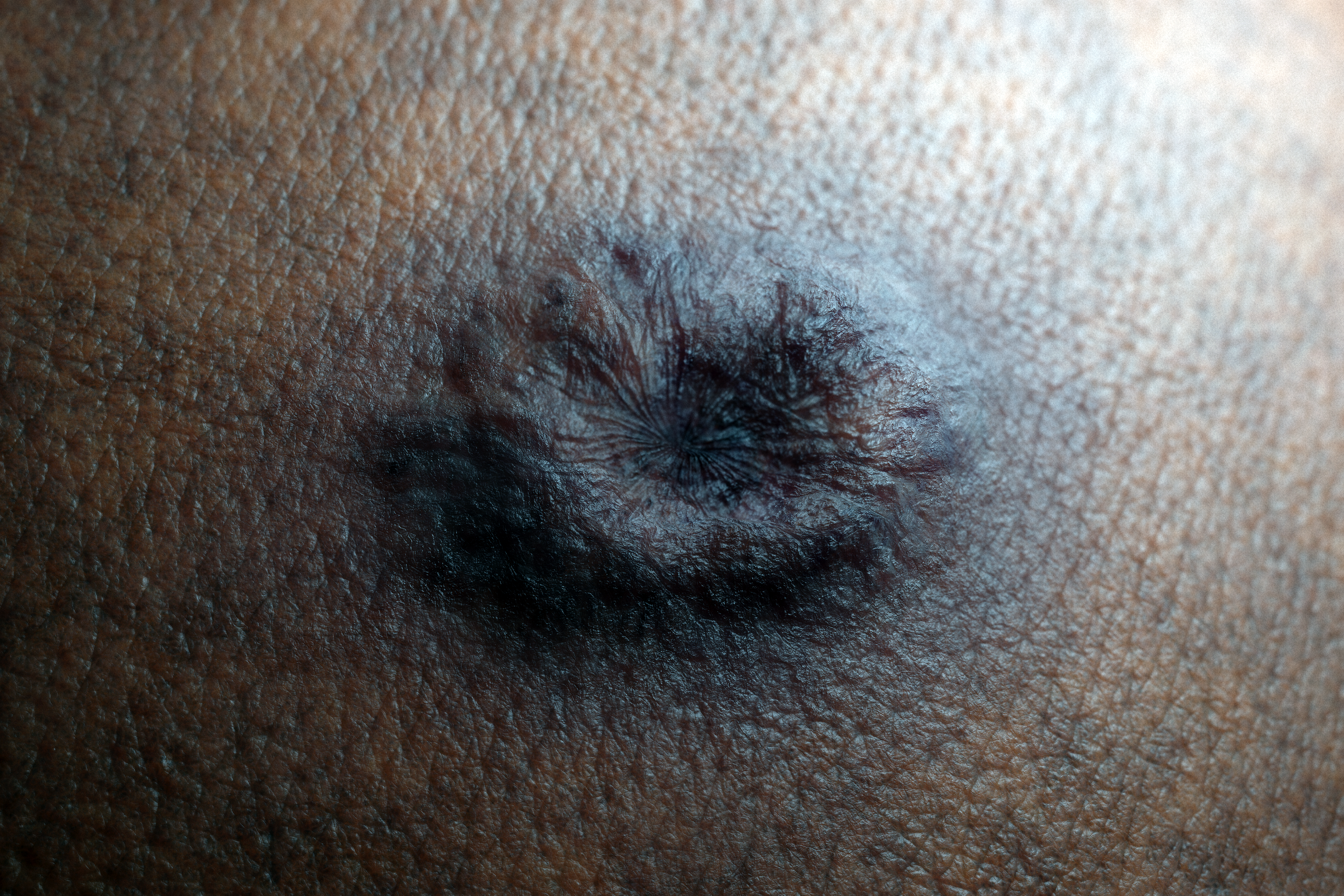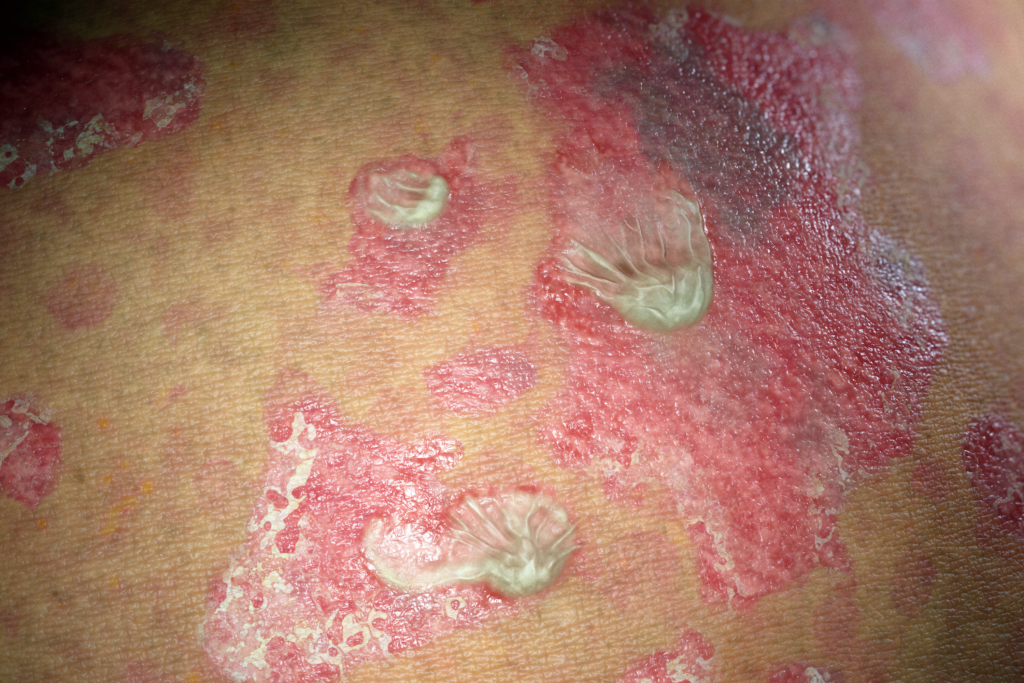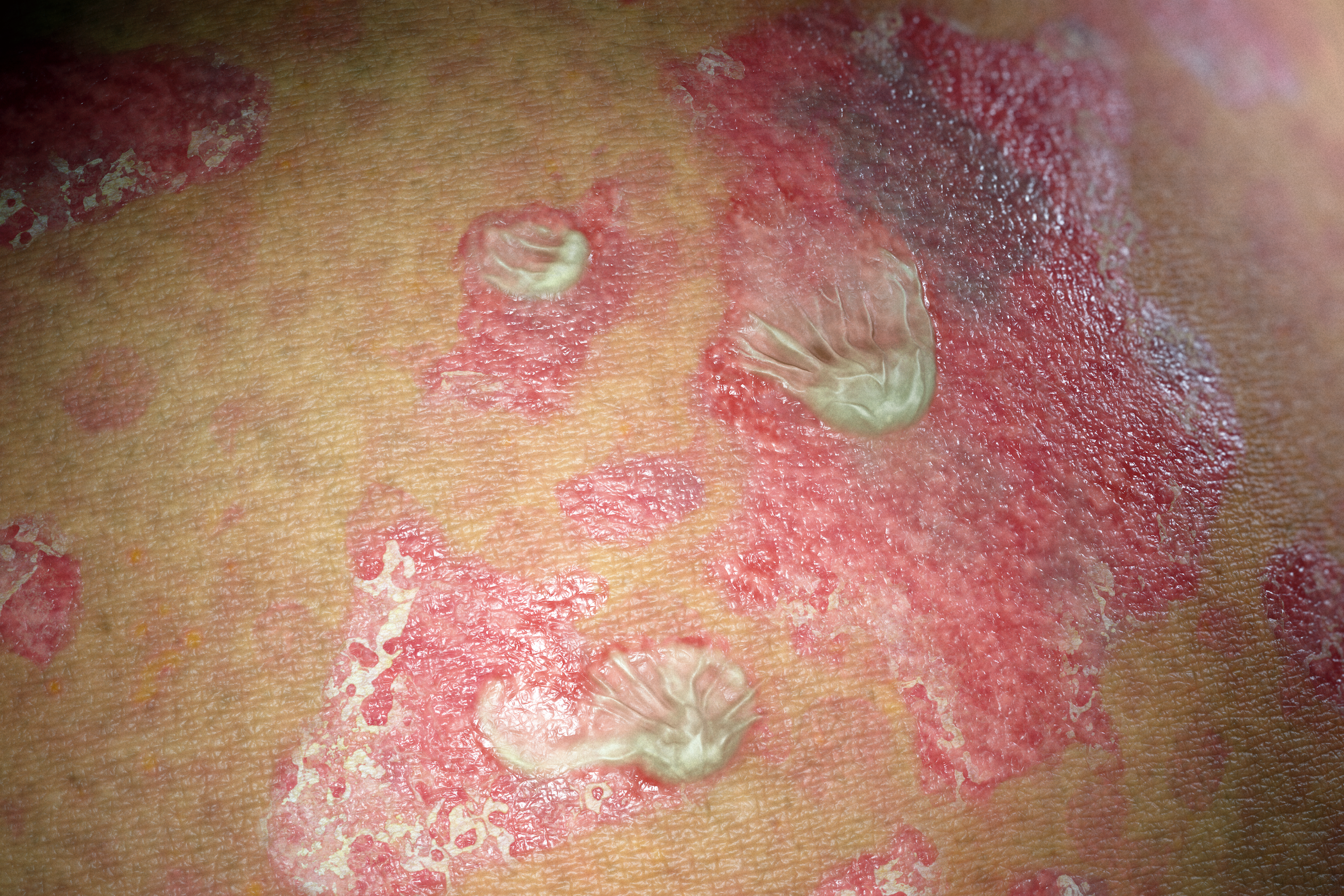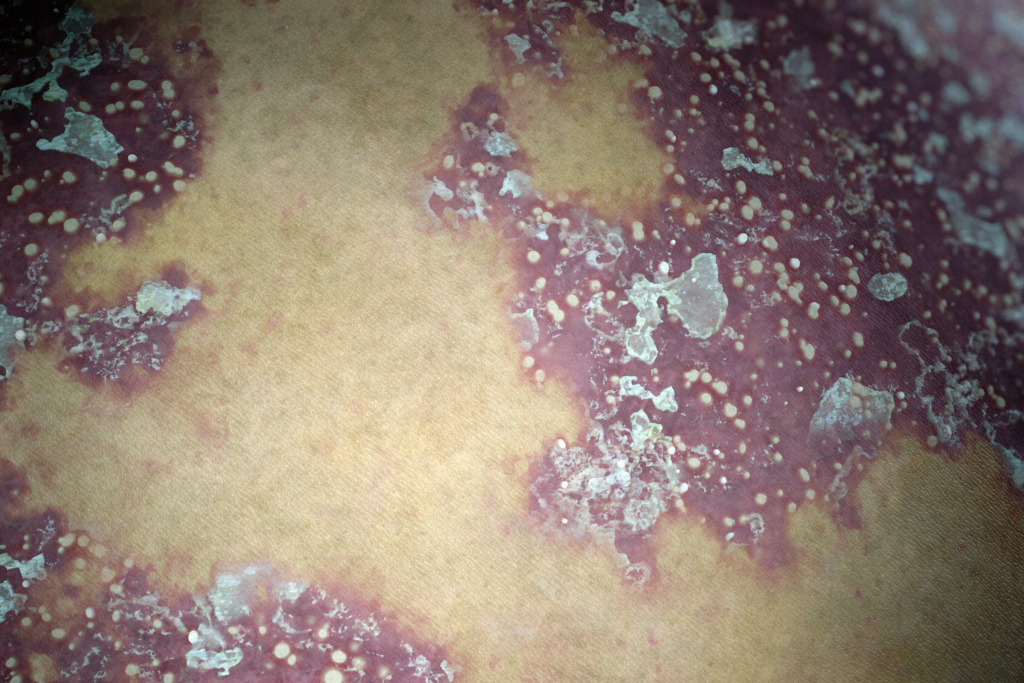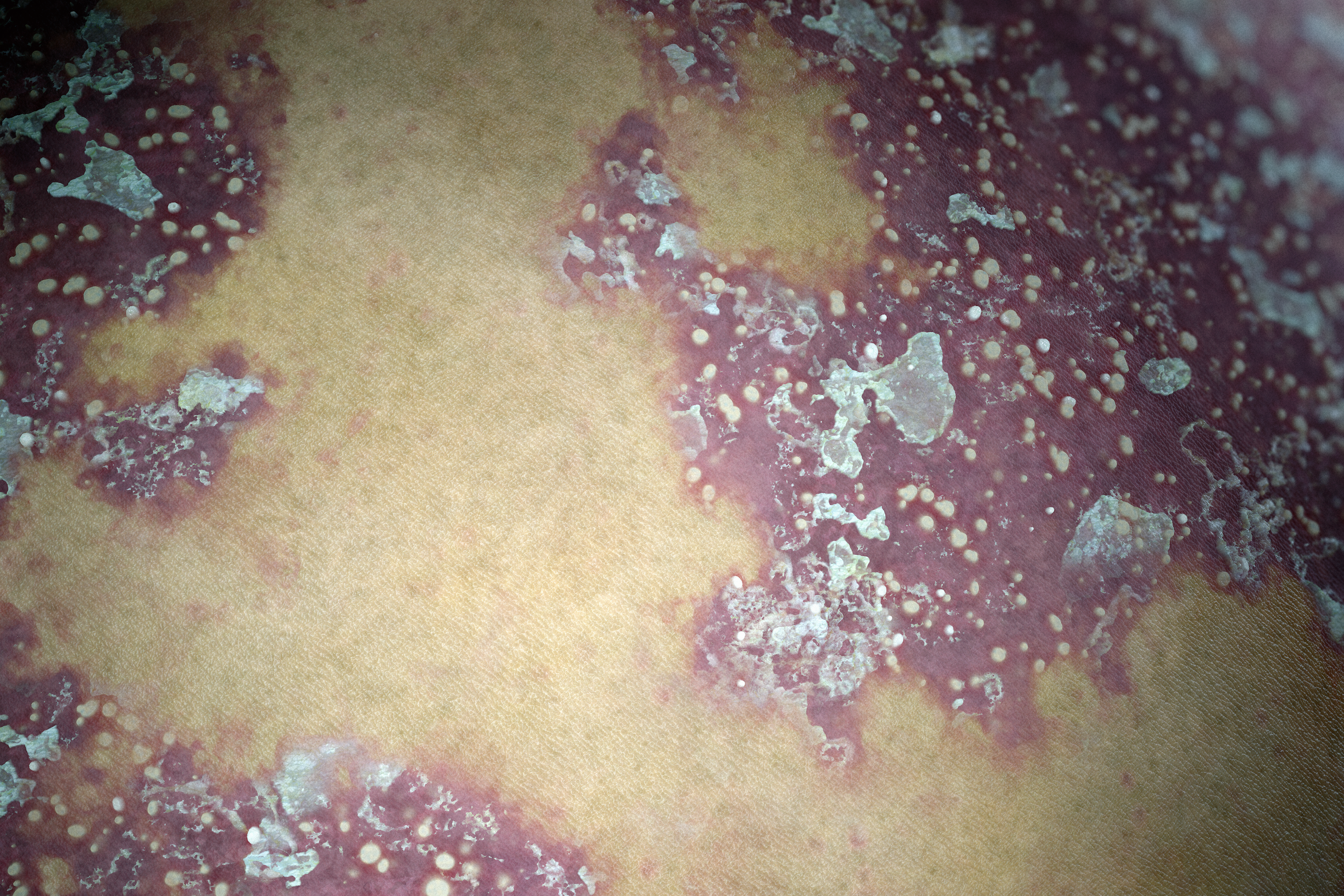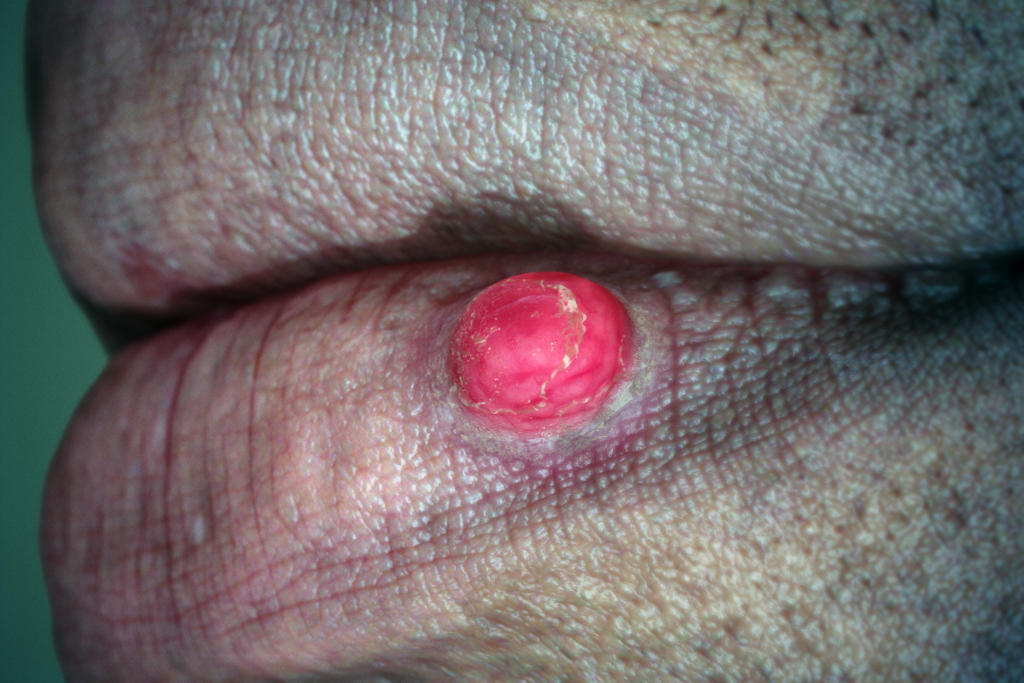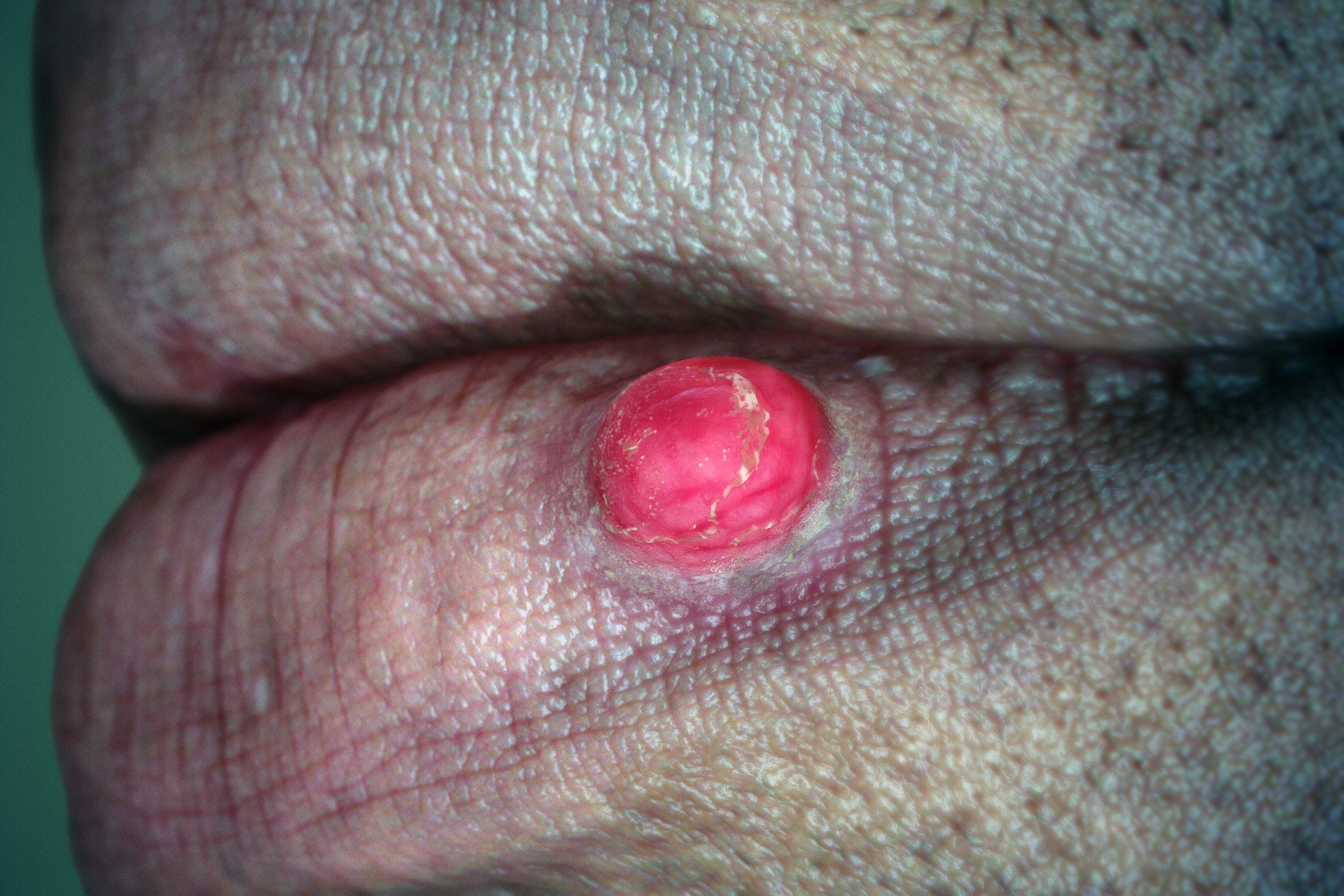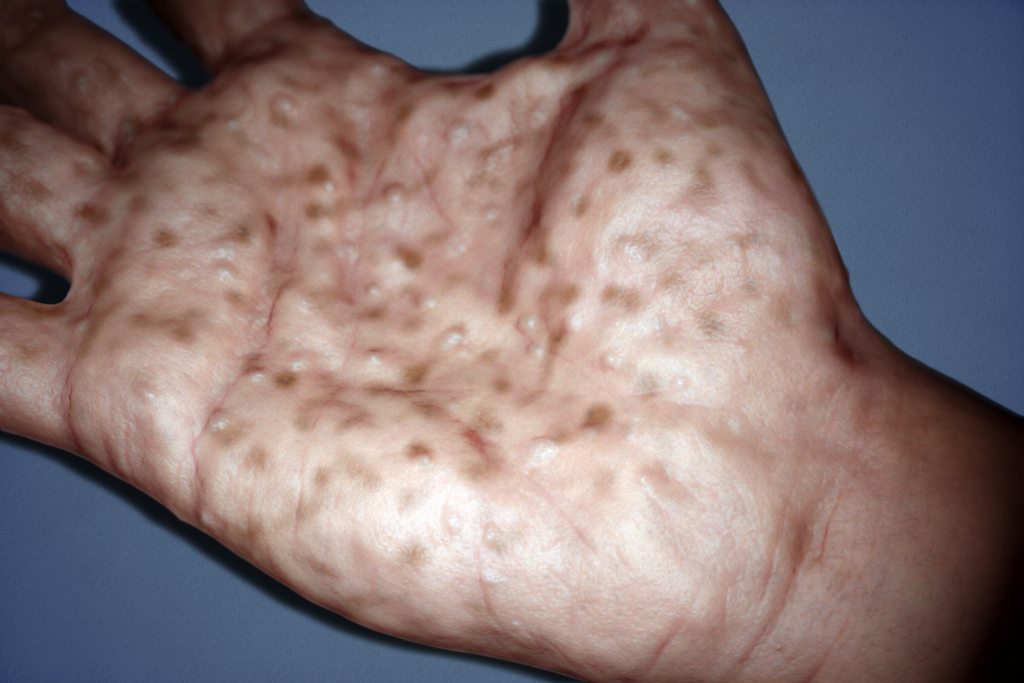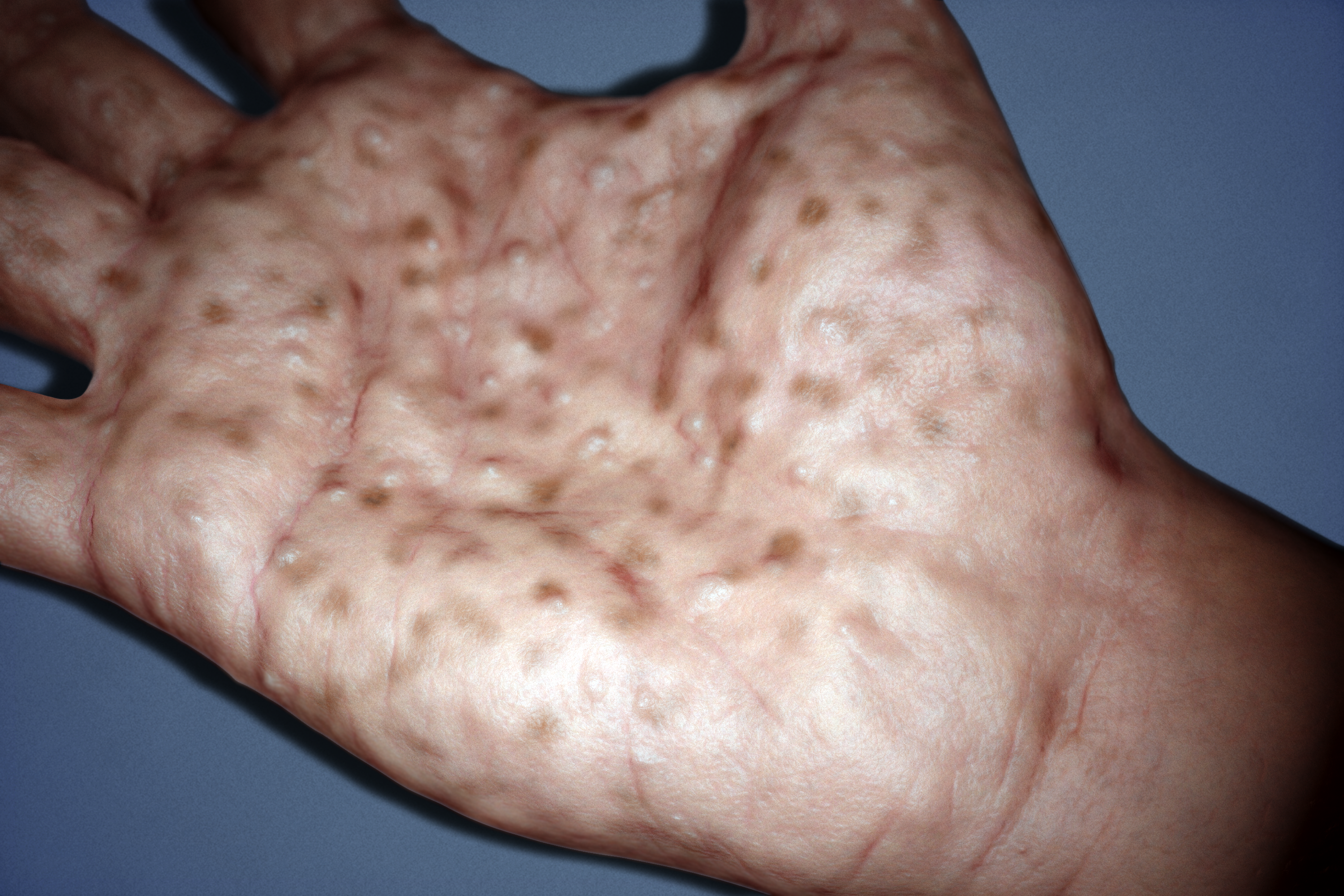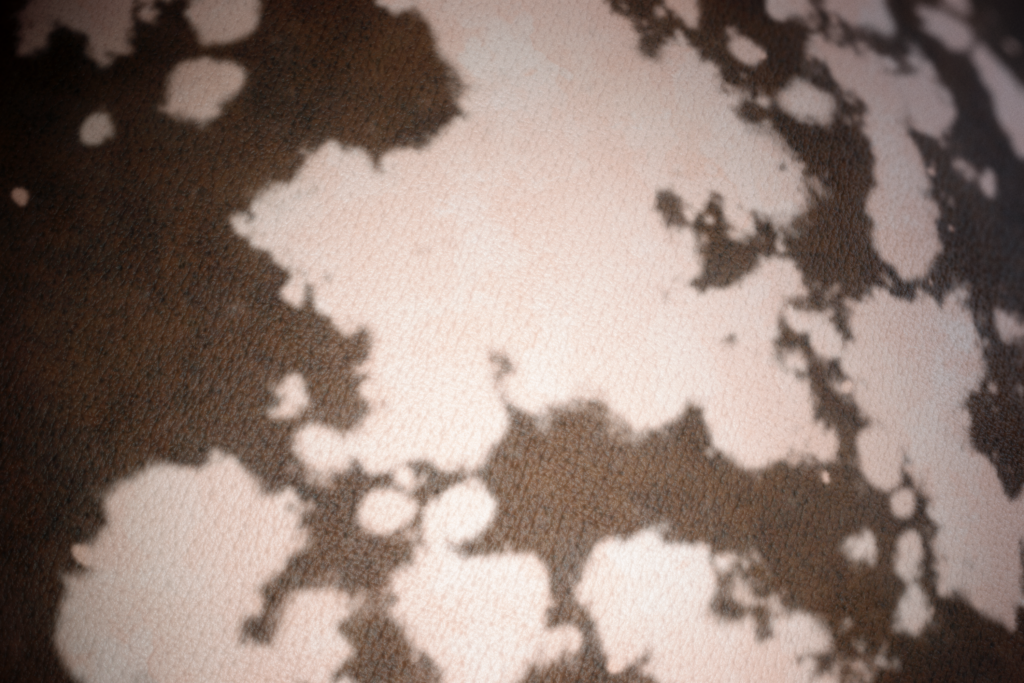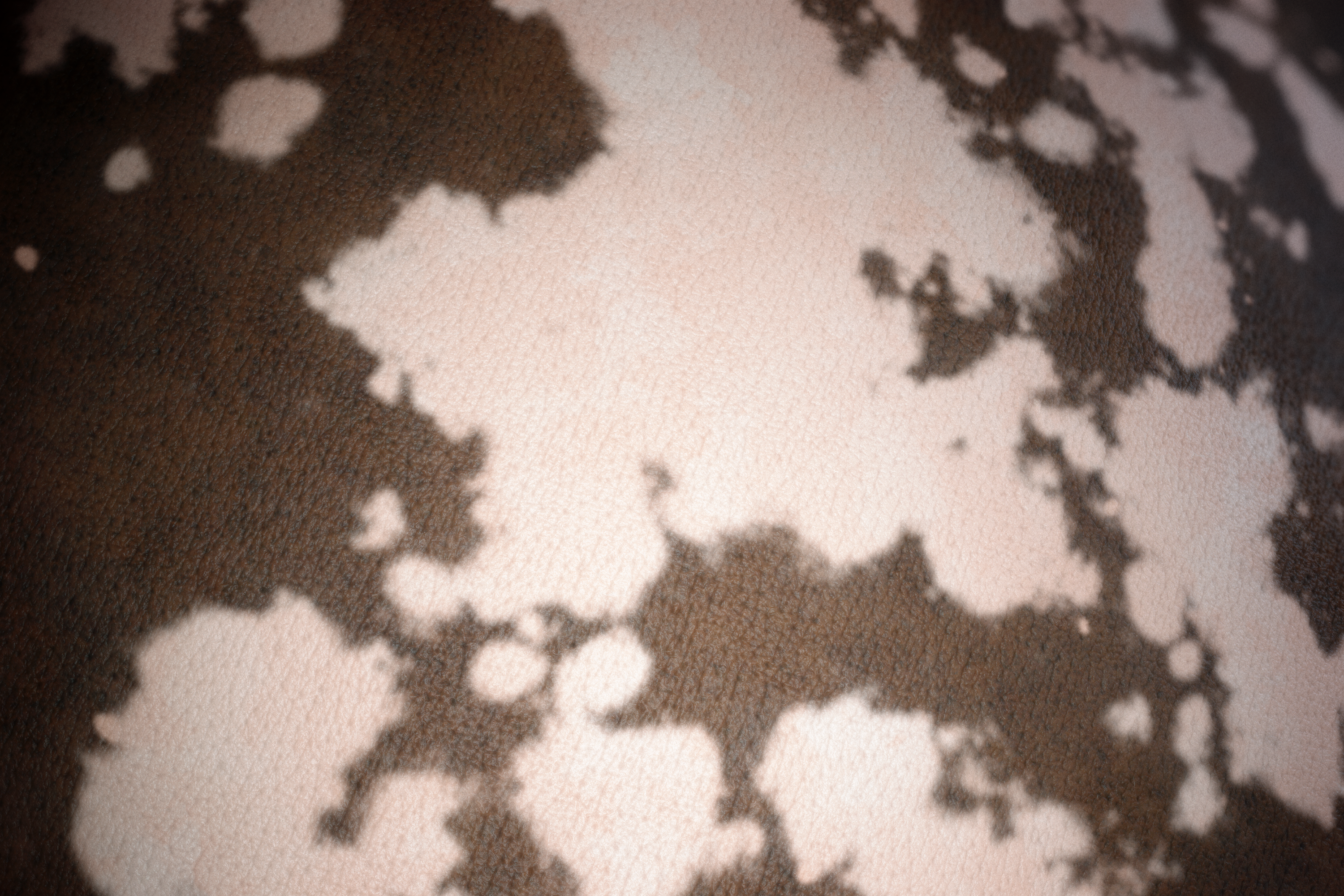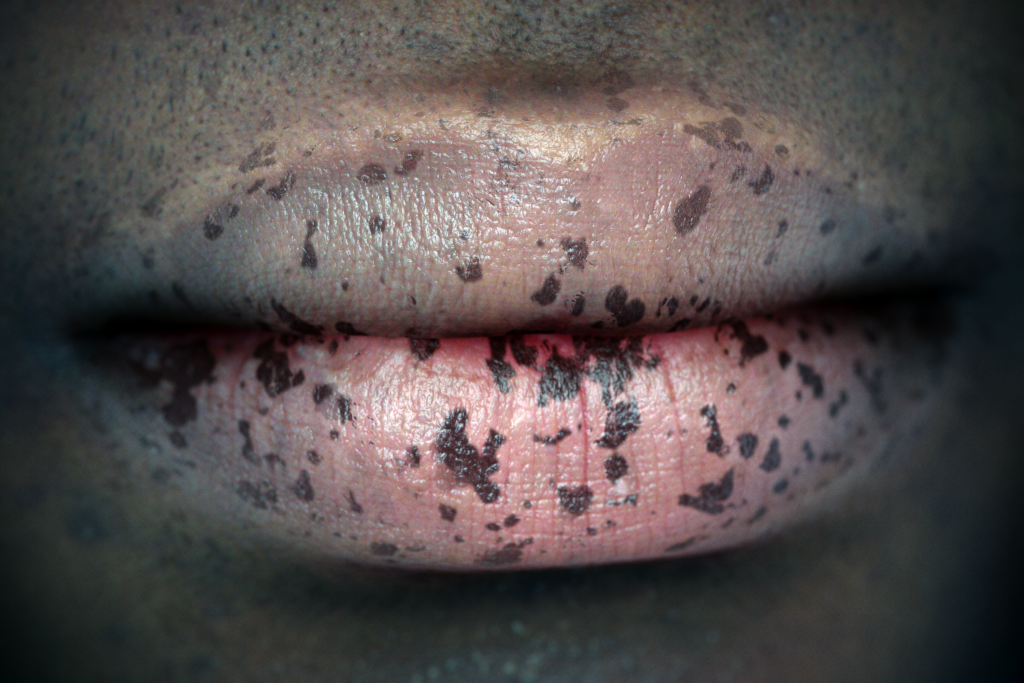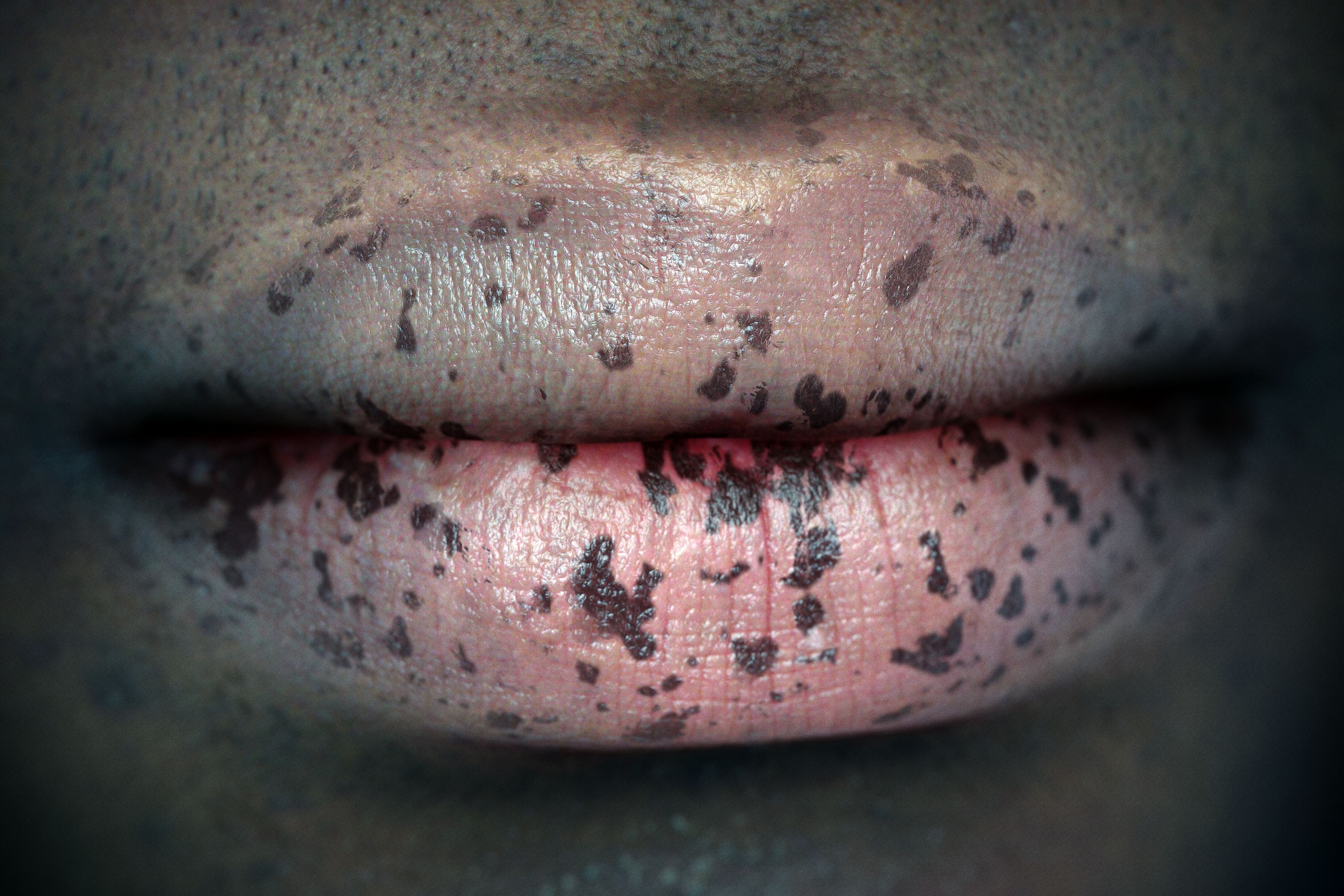 not your ordinary CME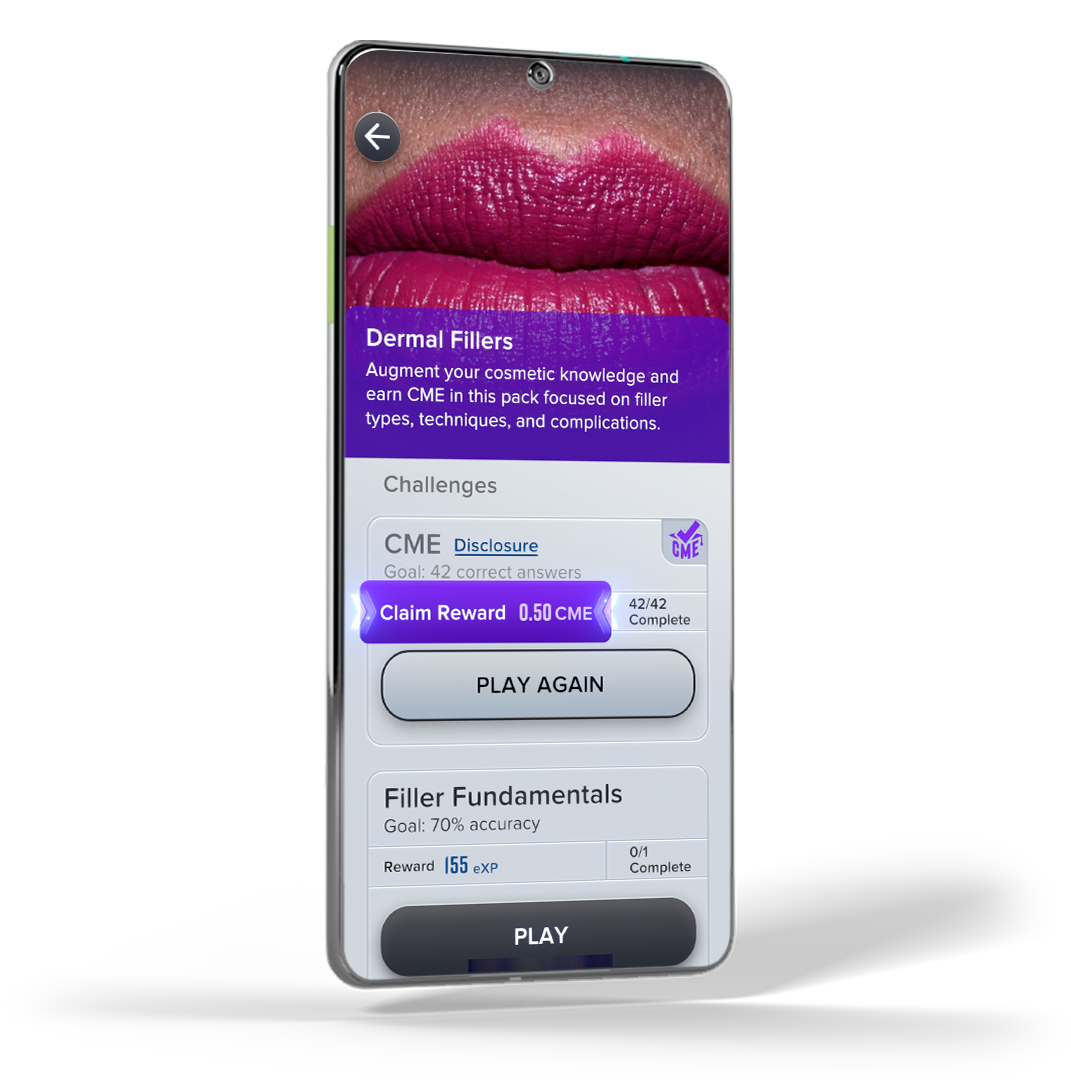 Lectures and conferences can be difficult to fit into a busy schedule. Top Derm takes the stress out of earning CME credits. Play CME packs on popular topics such as acne, melanoma, and dermatitis for free anytime, anywhere. Once completed, we will email the certificate of credit to you!
what Our Players are saying
Top Derm presents a fun way to review relevant information and topics specific to dermatology. The game is entertaining and productive and is a new way to refresh knowledge on dermatologic conditions and therapeutics.

Sara Hogan, MD
Laser Skin Care Center Dermatology Associates
Top Derm is the next-generation learning tool that we were waiting for. It is an image-based, question-based, intuitive application we can access anywhere, anytime, using our smartphone to help our patients and improve ourselves!
Fabrizio Galimberti, MD, Ph.D.
University of Miami
Top Derm is a unique resource leveraging technological advancements to help train and reinforce the identification of a wide range of disorders and diseases on different skin tones and in different lighting conditions; it's a fun and interactive experience that educates us on important topics that impact many dermatology patients.
Peter Lio, MD
Medical Dermatology Associates of Chicago
As my career and patient needs evolve, I'm thankful to have a reliable tool I can use at my leisure to stay up to date on the latest trends and technology, while also having a lot of fun.

Shraddha Desai, MD, FAAD
Director of Cosmetic and Laser Surgery, Dupage Medical Group Dermatology, Adjunct Professor of Dermatology, Loyola University
Features like you've never experienced before
Top Derm isn't just a mobile game. It's a rich medical resource, packed with features designed to entertain, refresh, and challenge dermatologists.
First-of-Its-Kind
Combining specialty content built by experts in dermatology with elements of interactive play, Top Derm is the first game created for dermatologists.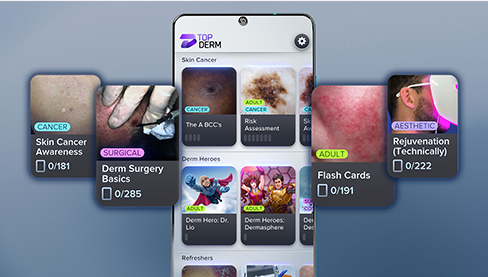 Choose Your Topics
Top Derm customizes gameplay to your interests. Choose your favorite topics, and you'll be presented with more challenges covering those areas.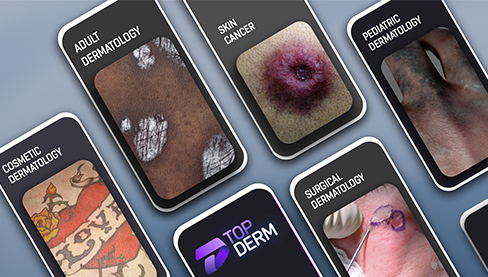 A Wide Variety of Subjects
Top Derm includes challenges that cover a breadth of topics: skin cancer, pediatric dermatology, adult dermatology, cosmetic dermatology, and surgical dermatology—with new challenge packs being released regularly.
Different Challenge Types
Play a variety of challenge types that combine written questions with stunning imagery. No matter the topic, Top Derm always keeps it interesting, challenging, and fun.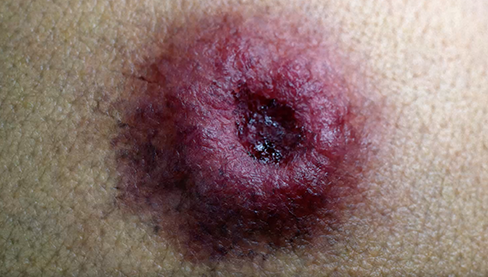 Take a Closer look
All clinical imagery in Top Derm is included at high resolution for close-up study. Tap the magnifying glass at the corner of the image, and it expands to full screen. Pinch and spread to zoom in or out. It's all in the details.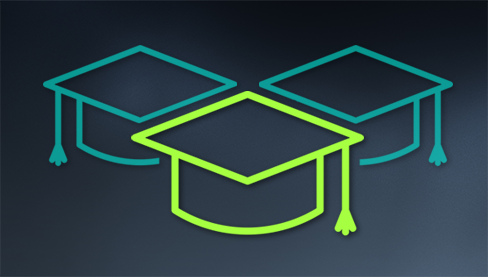 Earn Free CME Credits
Finding the time and opportunity to earn CME credits can be challenging. Top Derm makes it easy, convenient, and actually fun.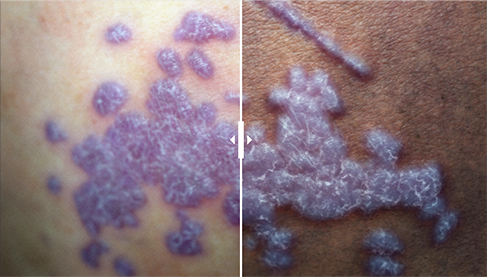 Skin of Color
Most dermatology resources have a very limited amount of imagery representing skin of color, but skin tone affects the appearance of different disorders. Our proprietary DeepSkinFX™ Generator creates medically accurate imagery showcasing conditions on any skin type.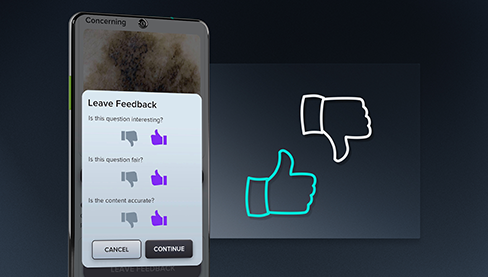 Shape the Game, Help the Community
Top Derm includes the ability to rate and give feedback on the challenges—so you can help us make the game as good as it can be and, by doing so, dermatologists can help advance the practice of dermatology.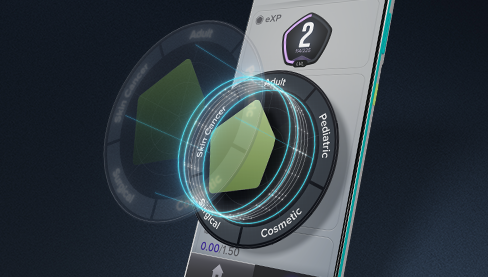 Personal Expertise Maps
Track your performance with a dynamic report that shows your progress, areas of strength, and improvement opportunities.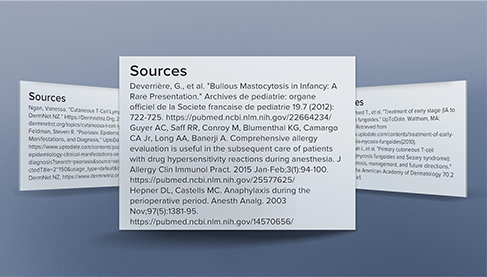 Supplemental Reading
Satisfy your insatiable curiosity and go deeper. Every challenge in Top Derm is built on evidence-based research, and we've included the option to review that material at the end of each challenge.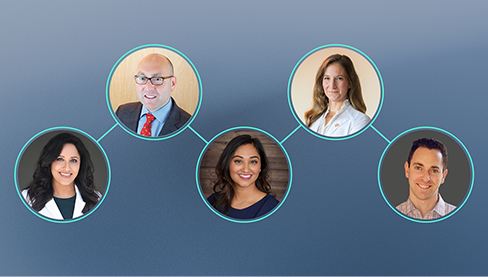 Built by Leading Dermatology Experts
Top Derm is made by a team of world-renowned dermatology experts.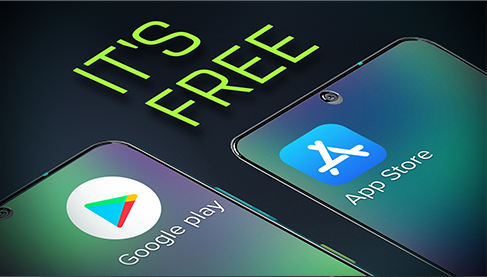 Absolutely Free
Top Derm is available for free on the App Store and Google Play Store. There are no paywalls, subscription fees, or in-app purchases. It's completely free.
Thank you for your message.