Accelerating The Adoption Of New Therapeutics Through The Neuroscience Of Play
TRANSFORM HCP ENGAGEMENT
We partner with leading life sciences companies to support HCP engagement and remove adoption barriers for novel therapies.
Using the neuroscience and technology of video games and proven game mechanics, we have created a digital toolbox to optimize clinical performance and brand adoption across any channel.
The Formula for a winning solution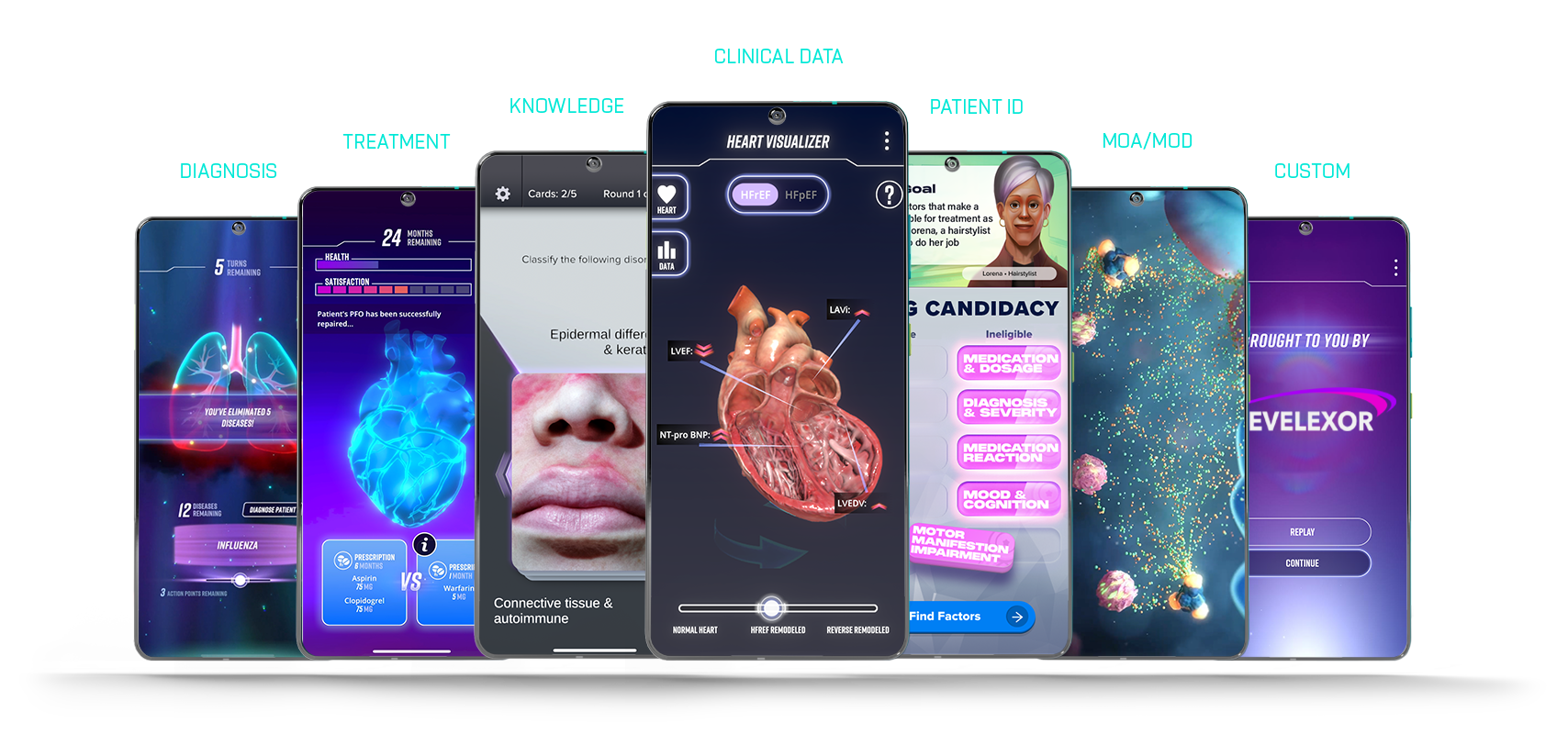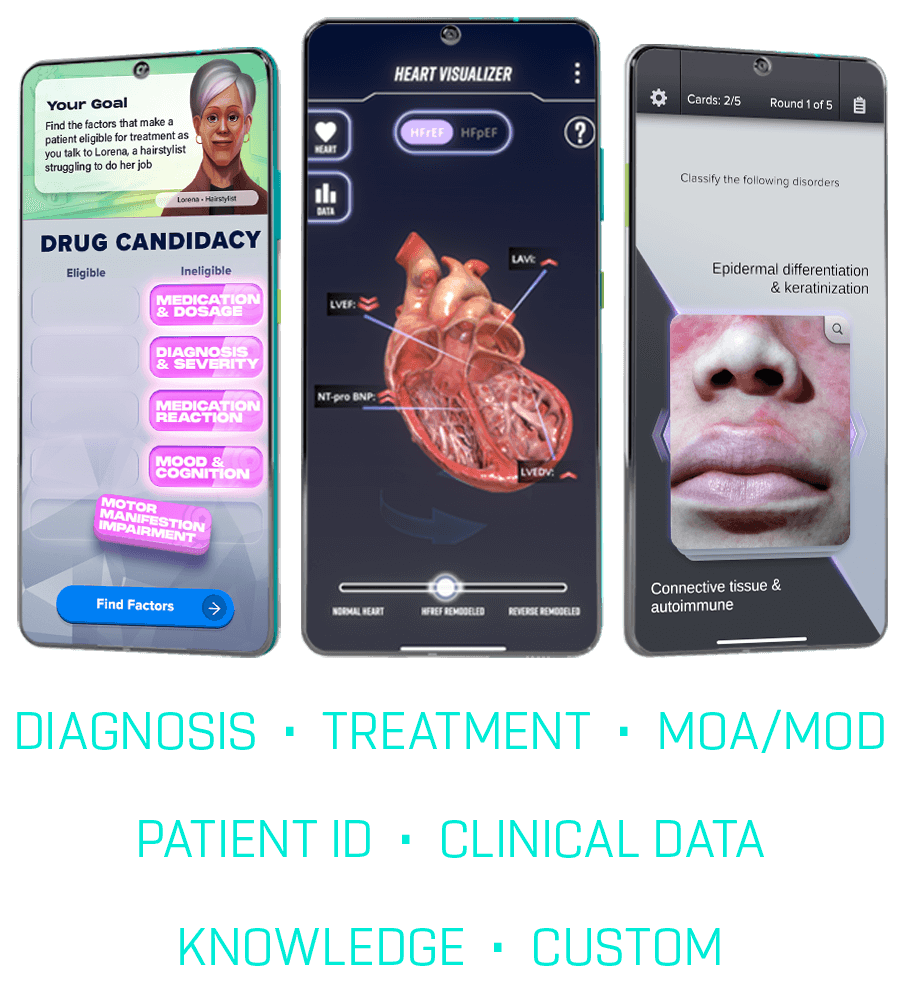 Reach hcp~s~ Across Every Channel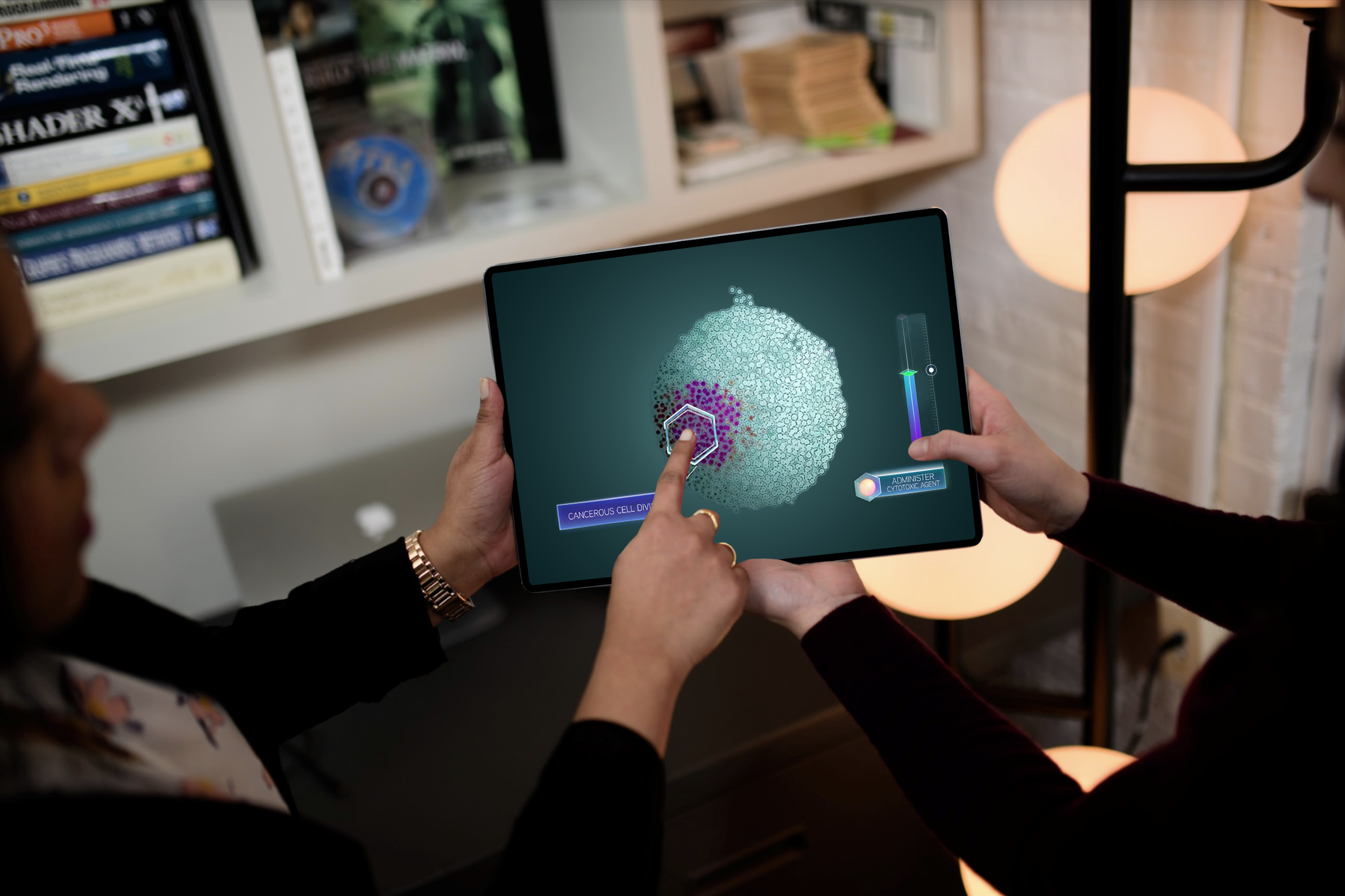 Our award-winning HCP engagement solutions are omnichannel by design. We work with commercial, medical, and innovation teams across pharmaceutical, biotech, and other leading life sciences brands to increase HCP engagement and remove barriers to adoption. Break through the clutter and reach HCPs more effectively at a conference booth, in a video call, or during a peer-to-peer event.
ACCELERATE LEARNING AND MAKE A LASTING IMPRESSION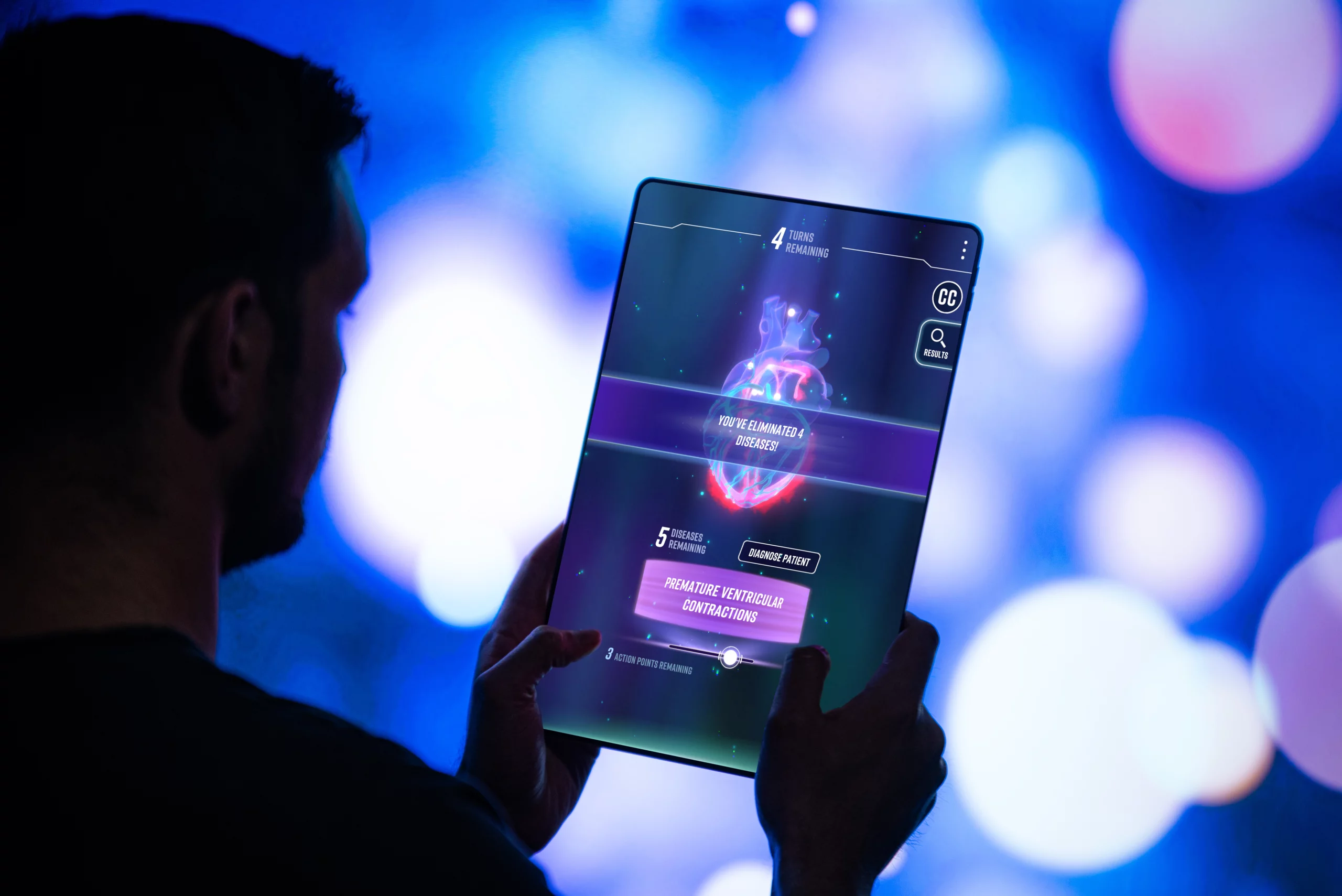 We leverage advanced game mechanics and technology that have been honed and perfected by the video games industry to spark the neurochemical reaction that comes from mastering a new skill or beating a challenging game—eliciting an emotional response to etch the experience into memory and accelerate the development of lasting mental models for HCPs.
EXPERIENCE IT FOR YOURSELF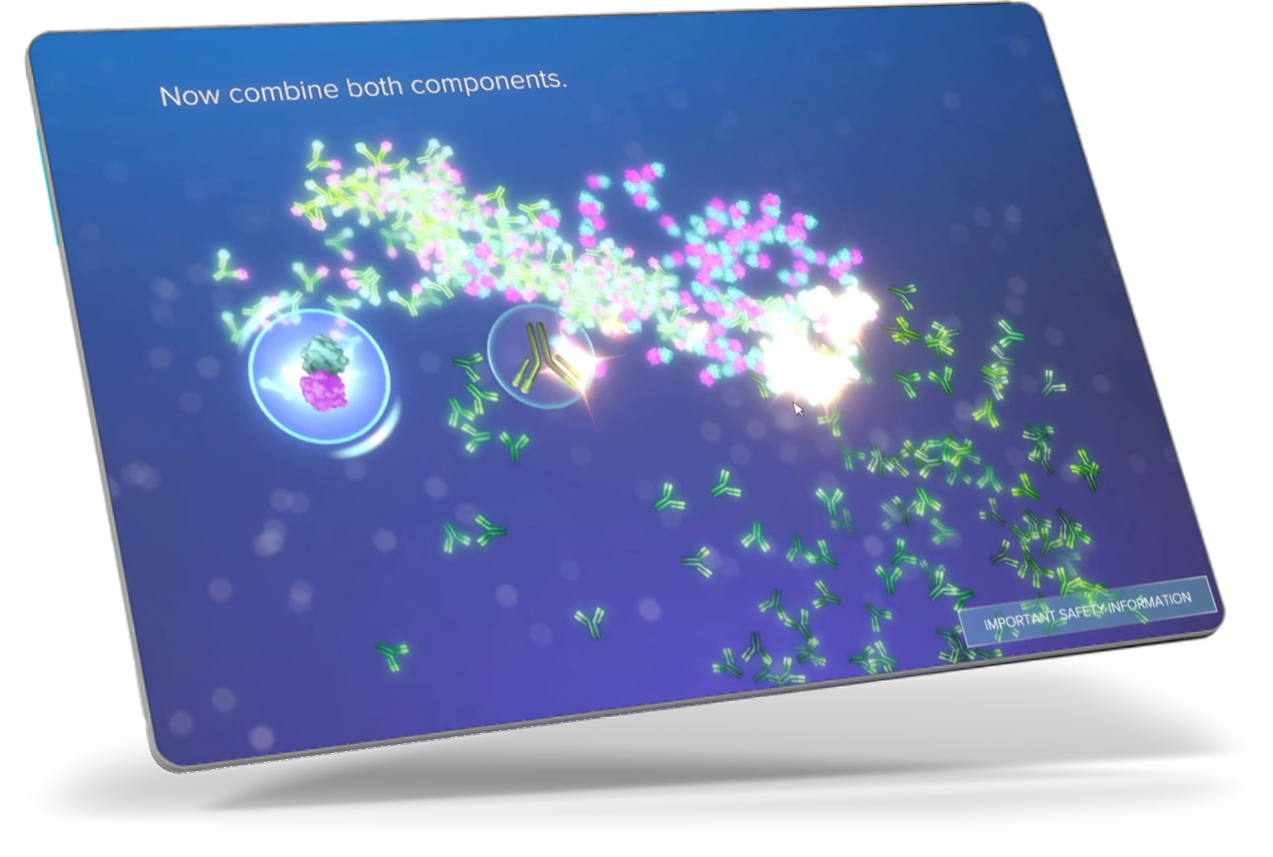 Capture and keep the attention of HCPs anytime, anywhere, with immersive experiences powered by Remote Play™ —the first and only cloud-based gaming platform in healthcare and life sciences.
This MOA/MOD game mechanic brings to life the biochemistry of complex or unfamiliar mechanisms of action or disease. HCPs can explore, interact with, and master a breadth of nuanced learning pathways and deepen their understanding of therapies.
THE PROOF IS IN THE NUMBERS
Average minutes HCPs spend engaging with a game
HCPs showed improved understanding and performance
NPS score for player satisfaction with Level Ex P2P programs
"We used slide decks and videos, but were looking for a tool that would really optimize how we worked in a telehealth environment and be not only educational, but also engaging and fun. That's how we found Level Ex. With Level Ex, we're doing something that nobody else in our therapeutic area is doing. We're leveraging gaming technology to help train clinicians and spark conversations. Being able to engage them in a new and different way is exciting."

Bijal Sheth
Senior Medical Science Liaison, Neurocrine
How a client raised awareness of a rare disease
"Traditional medical sales and industry training strategies have failed to adapt to the realities of today's physicians but Level Ex is changing that. We've been looking for out-of-the-box, creative solutions to cut through the clutter and stay relevant with doctors by finding ways to respect one of their most valuable resources, their time and time with patients. Level Ex's medical gaming expertise is helping us change this."

Cheryl Barry
Vice President of Healthcare Professionals, GladskinMD
How an oncology brand increased disease awareness & improved diagnosis behavior
In the news
Read the latest from the Level Ex blog.
Thank you for your message.