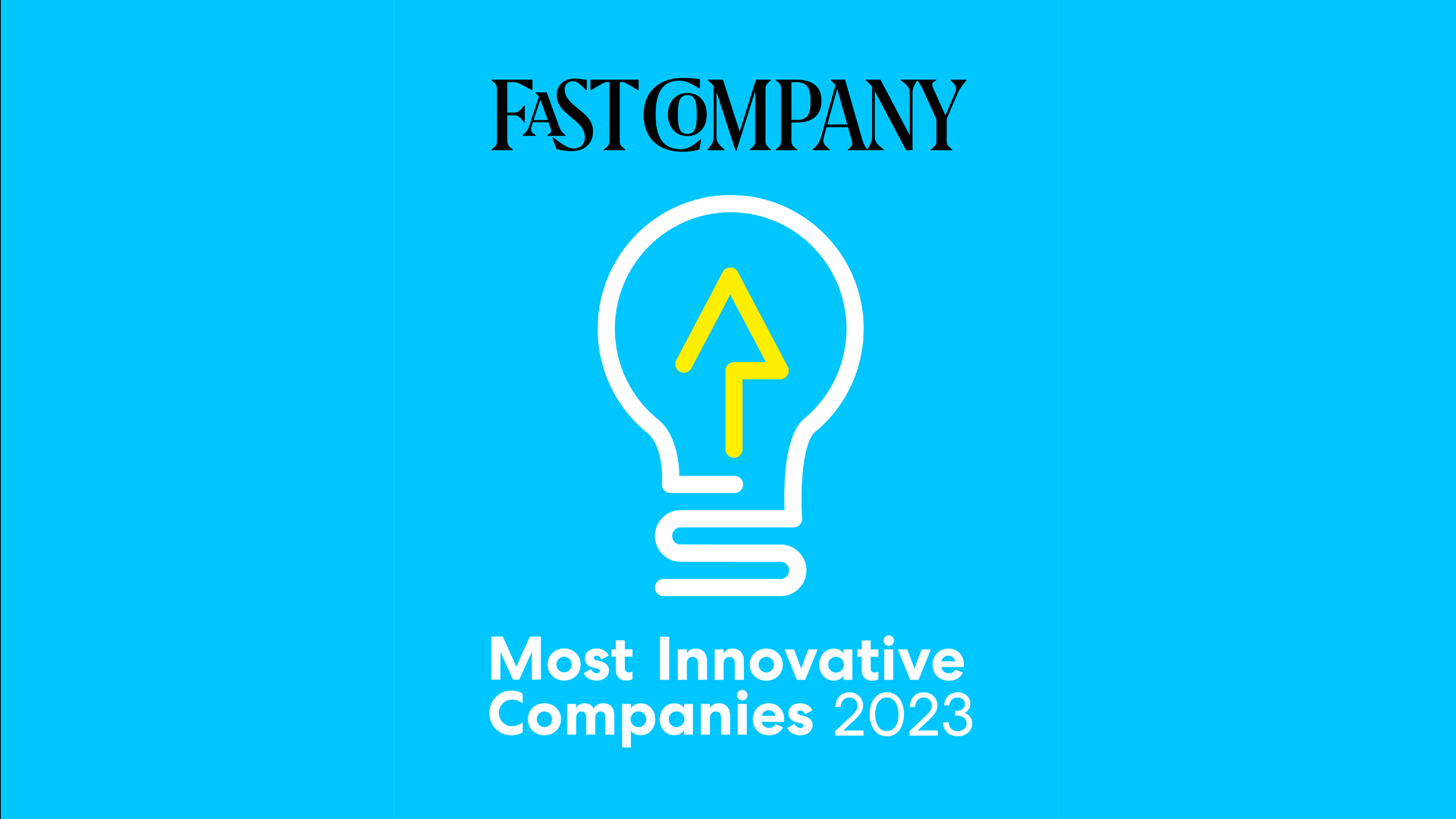 Level Ex Named to Fast Company's Annual List of the World's Most Innovative Companies for 2023
World's leading medical video game studio joins the ranks of OpenAI, NASA, Microsoft, and more.
[CHICAGO] (March 2, 2023) — Level Ex, the world's leading medical video game studio, has been named to Fast Company's prestigious annual list of the World's Most Innovative Companies for 2023. The company earned the No. 8 spot in the healthcare category.
This year's list highlights the businesses at the forefront of their respective industries, paving the way for the innovations of tomorrow. These companies are setting the standard with some of the greatest accomplishments of the modern world. In addition to the World's 50 Most Innovative Companies, 540 organizations are recognized across 54 sectors and regions.
"In medicine, when a better treatment, guideline, or best-practice is launched, it typically takes years or decades to be broadly-adopted. At Level Ex, we are accelerating the adoption curve – and effectively fast tracking medical innovation—by creating medical video games that provide medical professionals with a way to train outside of the clinic or operating room," said Sam Glassenberg, founder and CEO of Level Ex. "Through intentional video game design and technology, we enable medical professionals, students, and now astronauts, to access high-quality medical training and education, building complex mental models that stick. As a team of creatives and innovators, we are constantly pushing the limits of what is possible in game design and technology. It's an honor to be recognized by Fast Company for this work."
Level Ex's medical video games are democratizing medical education and enabling global access to clinically accurate, evidence-based medical training across more than ten key healthcare specialties, including radiology, cardiology, orthopedics, and gastroenterology. In 2022, the company furthered its mission to advance the practice of medicine through play with the launch of new underlying technologies and medical video games rooted in educating medical professionals on difficult to diagnose conditions and challenging treatment methods. In one instance, Level Ex expanded the video game technology it uses to recreate skin diseases on skin of any color to recreate movement disorders on any body part. The team is now using such digital twin technology in the neurology space to train doctors to diagnose disorders such as tardive dyskinesia (TD), a condition associated with involuntary, repetitive body movements.
In addition to advancing the practice of medicine here on Earth, Level Ex is expanding its work with NASA's Translational Research Institute for Space Health (TRISH). In 2022, Level Ex created games that will be used on the upcoming Polaris Dawn spaceflight. On this pioneering SpaceX mission, slated to launch in 2023, the crew will attempt the first-ever commercial spacewalk. They will also be the first crew to train to perform diagnostic medical procedures in microgravity, using video games created by Level Ex. In the meantime, ultrasound simulation technology built by Level Ex for NASA is being used by medical device companies to train clinicians on ultrasound-guided procedures on Earth.
Over the last 18 months, Level Ex has grown to work with 20 out of the top 40 medical device and life sciences companies, helping over one million medical professionals understand the benefits of new devices and treatments in medicine. Most recently, the company published a groundbreaking study that found medical video games improved the clinical decision making of highly experienced doctors – improvements measured long after they have played. These findings support the idea that when physicians experience clinical challenges in a consequence-free setting, such as medical video games, they build confidence, expand their knowledge, and strengthen their skillset.
Fast Company's editors and writers sought out the companies making the biggest strides around the globe. They also judged nominations received through their application process.
The World's Most Innovative Companies is Fast Company's signature franchise and one of its most highly anticipated editorial efforts of the year. It provides a firsthand look at the inspiring and innovative efforts of companies across all sectors of the economy.
"What a strange and thrilling year it has been to honor this year's Most Innovative Companies. This year's list compiles some of the most cutting-edge groundbreakers who are changing our world every single day, from legacy organizations like McDonald's to upstarts like MrBeast and institutions such as NASA. Everyone on this list does something completely, uniquely different, yet, they all have one thing in common: innovation," said Fast Company editor-in-chief Brendan
Vaughan.
Fast Company will host its third annual Most Innovative Companies Summit on April 19 and 20. The virtual summit celebrates the Most Innovative Companies in business, and provides an inside look at cutting-edge business trends and what it takes to innovate in 2023. Fast Company's Most Innovative Companies issue (March/April 2023) is available online here, as well as in-app form via iTunes, and on newsstands beginning March 14. The hashtag is #FCMostInnovative.
About Level Ex: Level Ex is the world's leading medical video game studio. We bring together the best minds across healthcare and interactive entertainment to accelerate the adoption of new skills and treatments in medicine. To learn more, visit our website at www.levelex.com.
ABOUT FAST COMPANY
Fast Company is the only media brand fully dedicated to the vital intersection of business, innovation, and design, engaging the most influential leaders, companies, and thinkers on the future of business. Headquartered in New York City, Fast Company is published by Mansueto Ventures LLC, along with our sister publication Inc., and can be found online at www.fastcompany.com.
Media Contact
Jordyn Comitor
Account Director
Tier One Partners
jcomitor@wearetierone.com
847-504-6935