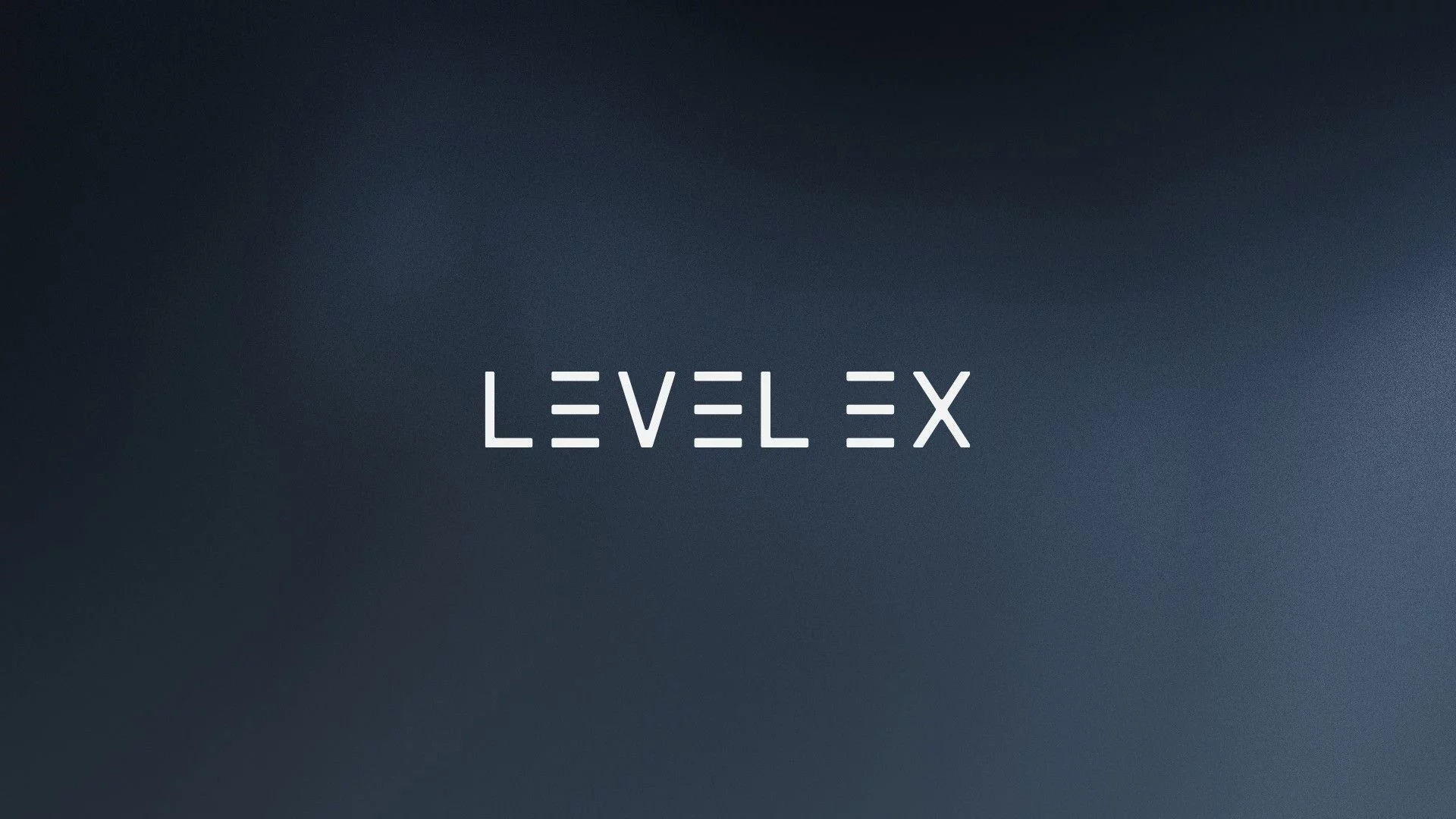 Level Ex is Named Winner of 21st annual Chicago Innovation Awards
Level Ex is Named Winner of 21st annual Chicago Innovation Awards
Chicago, IL— Level Ex, the world's leading medical video game studio, has been named the recipient of the Walgreens Digital Transformation Award Winner at the 21st annual Chicago Innovation Awards.
The winners were announced at this year's event held on Wednesday, November 16th at Morgan Manufacturing. The annual Chicago Innovation Awards is the Chicago region's foremost recognition of the most innovative new products or services brought to market each year.
Level Ex's winning innovation Top Derm is a groundbreaking video game for dermatologists. It has been widely acknowledged that patients of color don't see the same outcomes in diagnosis and treatment when they visit the dermatologist. In their practice, a dermatologist likely hasn't seen enough cases of many diseases presenting on darker skin This is an issue that dermatologists care deeply about – but their resources are limited, as dermatology textbooks have notoriously few images representing skin of color. Leveraging the best minds across healthcare and interactive entertainment, Level Ex designed its Top Derm game to be a medical resource for dermatologists that addresses both common and rare skin conditions and disorders.
The proprietary technology built by Level Ex's game developers makes it possible to create medically accurate, ultra-realistic imagery showcasing any skin disorder or condition on any part of the body on any skin type. With this imagery, Level Ex is helping train dermatologists to recognize rare diseases on a broad range of skin tones, even if they don't see those diseases often in their practice or can't find a reference in literature. This not only helps training and practicing dermatologists accelerate the adoption of new skills and treatments, but also helps address racial disparities in healthcare.
"The Chicago region continues to be a global leader in innovation," said Tom Kuczmarski, co-founder with Chicago journalist Dan Miller of the awards. "The 2022 winners are solving unmet needs impacting the environment, education, workforce development, healthcare, big data, consumer products, restaurants, logistics, marketing, food, water, finance and even zoology."
"Over the past few years we've seen technology exacerbate racial disparities in healthcare: AI systems that are trained only on one skin tone….or pulse oximeters that don't work on dark skin. At Level Ex, we are proud to use game technology and design to start closing racial gaps in diagnosis and outcomes. It's part of our broader mission to advance the practice of medicine through play." said Sam Glassenberg, founder and CEO, Level Ex.
"Top derm was created by an expert team of game designers, artists and engineers working hand-in-hand with over 140 dermatologists. Collaborating across disciplines is what makes this possible. Level Ex was once dubbed the 'Deep Dish Hot Dog' of Chicago high tech because we combine this city's long history in video game development with our incredible healthcare ecosystem. No other city can do this like Chicago can and we are incredibly honored to be recognized by the Chicago Innovation Awards and Walgreens for this work" Glassenberg said.
The winning organizations receive a variety of honors including the opportunity to ring the Nasdaq Bell in New York City, and meetings with the Mayor of Chicago, Governor of Illinois and Cook County President.
"365 organizations nominated for this year's awards," said Luke Tanen, President and CEO of Chicago Innovation. "As a group, these nominees are responsible for generating over $6.2 billion in new revenues, 11,933 new jobs, and 360 patents from their nominated new products and services. The winners represent the best from this very impressive group."
The complete list of this year's Chicago Innovation Award winners can be found at www.chicagoinnovation.com.
The Chicago Innovation Awards are supported by Diamond Sponsors Wintrust, Accenture, SMS Assist, Molex, Walgreens, Dell Technologies and Intel, along with Gold Sponsor Comcast Business, and other organizations.
Contact:
Level Ex:
Jordyn Comitor for Level Ex, jcomitor@tieronepr.com, 847-504-6935
Chicago Innovation:
Luke Tanen, luke@chicagoinnovation.com, 312-988-1516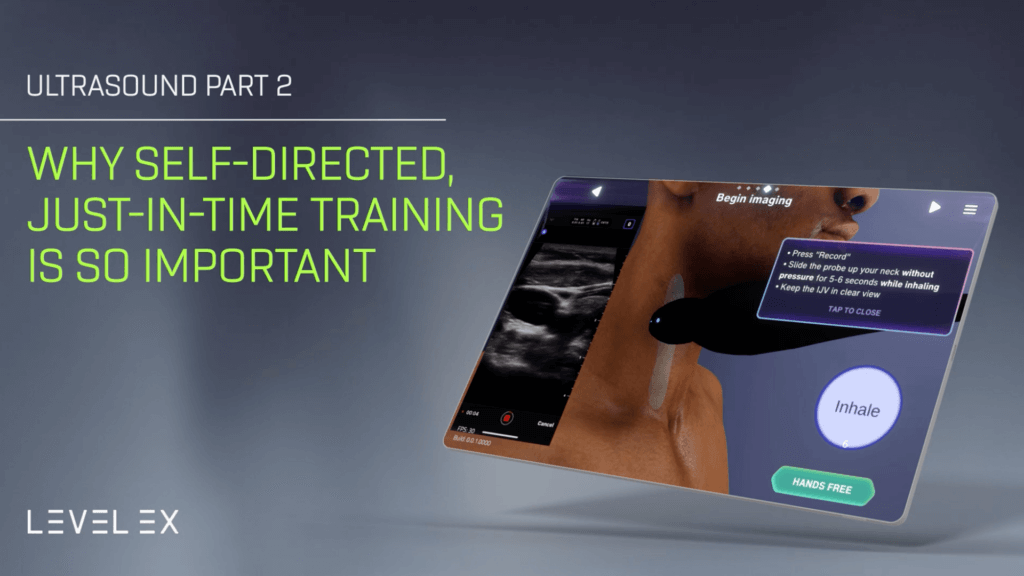 Ultrasound Part 2: Why Self-directed, Just-in-Time Training is So Important 
---
Discover the learning theory behind JIT and why astronauts and surgeons alike, benefit from the training approach.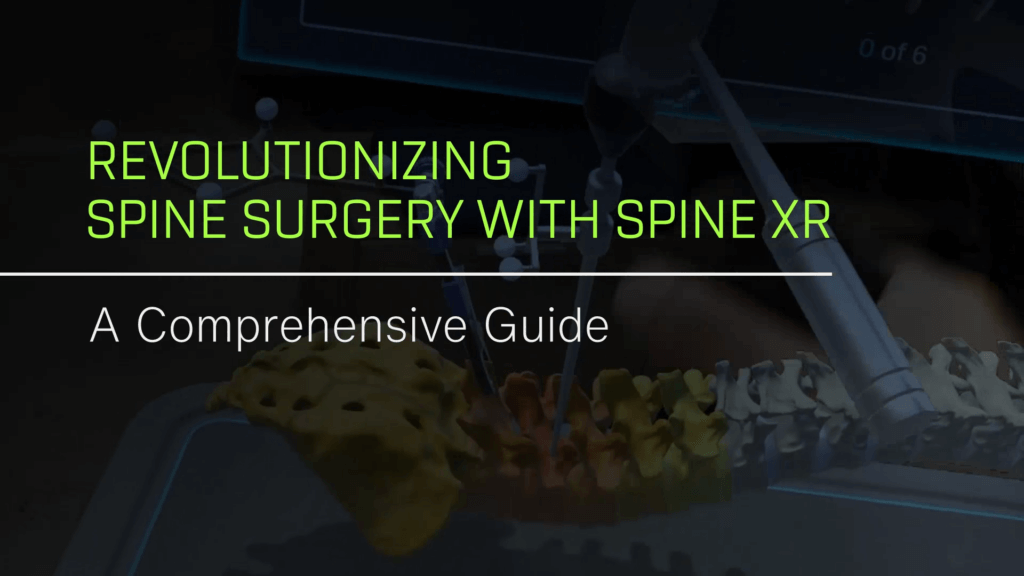 Revolutionizing Spine Surgery with Spine XR: A Comprehensive Guide
---
Explore the advantages of our interactive spine game. Which platform is right for you?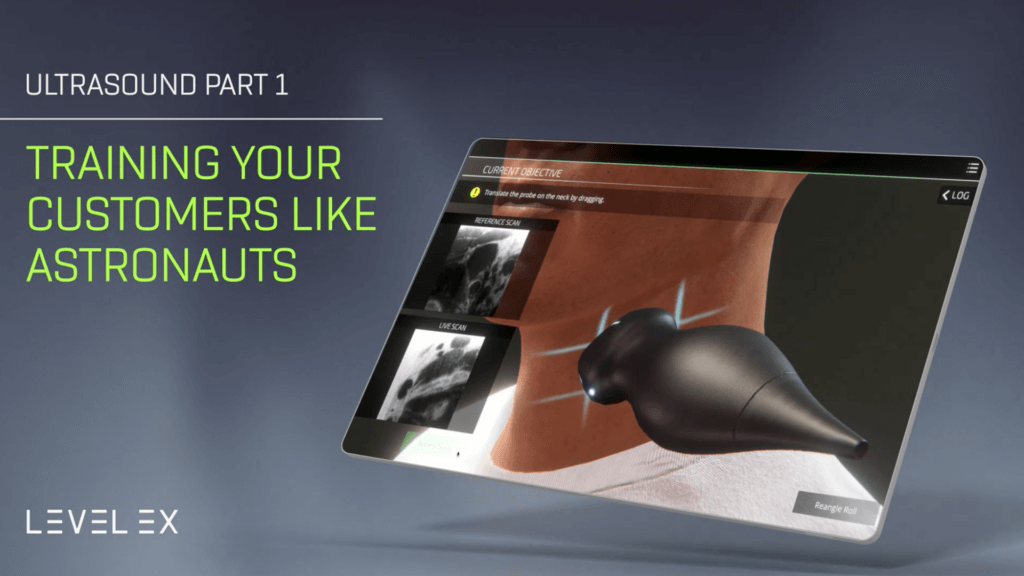 Ultrasound Part 1: Training Your Customers like Astronauts
---
How Med Device Companies are Using Ultrasound Tech Developed for NASA to Accelerate Training and Adoption