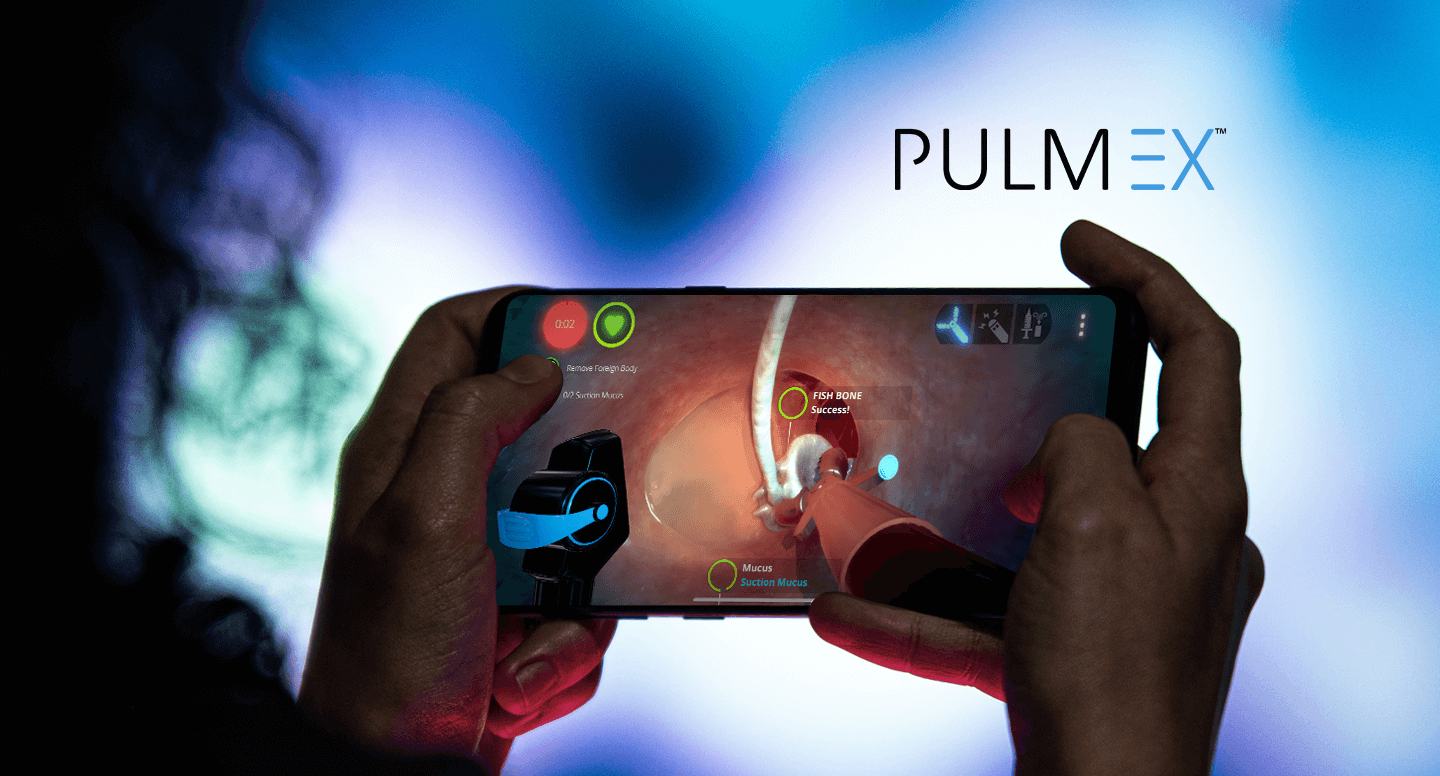 Study Shows Pulm Ex Enhances Confidence During Patient Care
Interactive medical training is no longer relegated to cadaver labs, patient visits, and other expensive, often inaccessible technologies. Although high-fidelity patient simulators give learners the opportunity to train through the process of trial and error in a low-risk environment, even these systems can be inconvenient, costly, and often require physicians to travel hundreds or even thousands of miles to access them.
Medical training video games, particularly mobile games, are a low-cost, accessible augmentation to cadaver labs and simulation centers, giving learners the opportunity to train on challenging scenarios and explore various treatment methods from any location and on their own time. A group of researchers at Loyola University Chicago Stritch School of Medicine recently explored this approach, having students in a pulmonology class supplement traditional lectures with sessions in Level Ex's pulmonology-focused mobile game, Pulm Ex.
The results of the study highlight just how effective games can be when it comes to increasing healthcare professionals' confidence in their clinical knowledge. This enables them to feel better prepared and capable enough to successfully manage patient care throughout their career.
The Study
At Loyola University Chicago Medical Center, a class of second-year undergraduate medical students, who traditionally received lectures on pulmonary pathology, pharmacology, and physical exam skills, was given the opportunity to diversify their medical training with a mobile medical video game. While a control group continued to receive traditional training, a cohort of students was asked to play a minimum of four Pulm Ex cases per week over the course of four weeks.  
These cases included general and interventional pulmonology, challenging players to perform bronchoscopies, foreign object removal, and even manage life-threatening airway pathology.
The Impact
Researchers distributed both pre- and post-intervention surveys, then analyzed the class' responses to determine how Pulm Ex impacted their learning. Results from these analyses showed that interacting with cases in Pulm Ex gave learners an advantage in their medical training in three main areas:
Confidence: In a post-intervention survey, the students who played Pulm Ex reported feeling more confident caring for patients with pulmonary disease, sharing that they improved their ability to recognize anatomical and pathological structures endoscopically. They added that supplemental training with this mobile game solidified what they learned in class, helping them to better understand the material.
Collaboration: With physicians working in tandem to perform a wide range of pulmonary procedures, it isn't enough for clinicians to understand the procedure – they must also collaborate with others to complete it seamlessly. As a result of the students' engagement with Pulm Ex, they reported feeling more confident in their ability to work with a team to deliver patient care.
Engagement: The participants in this study also expressed more interest in pursuing pulmonology than their peers in the control group. Beyond that, they also had fun on the app, enjoying the opportunity to interact with the material they learned in class week over week.
Moving Forward
According to a Merritt Hawkins study, pulmonologists are among the most in-demand specialists, largely due to the rise of COPD in U.S. adults and the majority of pulmonologists reaching retirement age within the next five to ten years. With chronic lower respiratory illnesses like COPD and lung cancer being the fourth leading cause of death in the U.S., training and retaining pulmonologists is truly a matter of life and death.
Game-based learning can empower the next generation of physicians, giving them the tools they need to confidently pursue notoriously difficult specialties. "In COVID-era remote medical education," said student doctor Mark Solinski, the first author of the study, "Game-based learning and simulation offer students an opportunity to begin experiencing specialized fields of medicine while simultaneously adding to their preclinical knowledge."
These preclinical years are crucial and infamously difficult, but interactive and accessible games, particularly specialty-specific mobile games, have a proven ability to solidify a learner's medical knowledge and allow them to have fun while doing it. Equipped with deeper knowledge and improved confidence in their expertise, future and current physicians can gain skills and become more self-assured in their ability to successfully care for patients over the coming years.
Would you like to see your educational content in Pulm Ex or in one of our other games? Contact us to learn more. Medical professionals, download and play Pulm Ex for free.