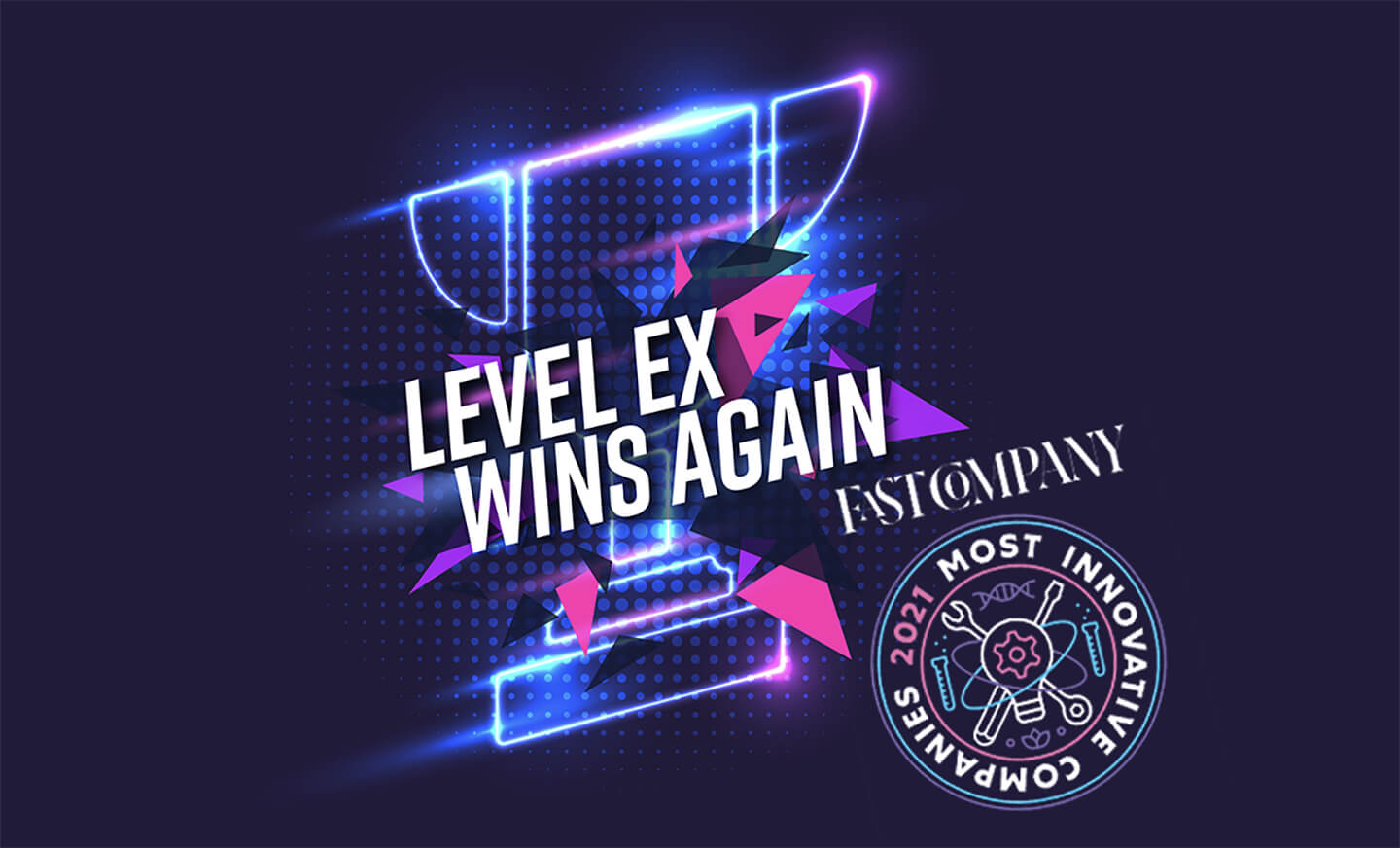 A Reputation of Innovation: Level Ex Wins Fast Company's Most Innovative Company Award a Second Time
At Level Ex we love a good challenge. It's in our DNA. Five years ago, the very idea of fusing medicine and video games to build a thriving business was a challenge that many would have considered absurd.
But we welcomed that challenge. Doctors and game developers have a lot in common. Both are driven by curiosity and the need to find solutions to difficult challenges. By working together, we've solved problems we could never take on alone. Our combined skills enable us to build video games that recreate tough medical scenarios, convey valuable medical information, and, as a result, transform physician learning.
Enter 2020 and COVID-19. Suddenly, best practices were turned upside down. New recommendations could not be disseminated fast enough. We strove to find innovative ways to deliver the most up-to-date medical information to clinicians on the front lines. It's this mindset that led us to be recognized by Fast Company as one of The World's Most Innovative Companies for the second year in a row.
Last year, we appeared in Fast Company's list under the Gaming category, alongside Apple, Microsoft, and Epic Games. This year, we're in the Health category. The 463 featured businesses, hailing from 29 countries, were chosen for finding ways "to be resilient in the past year, but also turn[ing] those challenges into impact-making processes" that influenced industries and culture.
According to Fast Company, its World's Most Innovative Companies list provides both a snapshot and a road map for the future of innovation across the most dynamic sectors of the economy. Fast Company Deputy Editor David Lidsky adds, "In a year of unprecedented challenges, the companies on this list exhibit fearlessness, ingenuity, and creativity in the face of crisis."
Here are some of the advancements that caught the attention of Fast Company and define us as a standout company.
COVID-19 Game Levels
From vaccines, to experimental drugs, to new inventions—so many pivoted in 2020 to improve the COVID-19 crisis. As a medical video game company with thousands of players on the front lines of the pandemic, we were no exception. Our goal was to use our mobile platform, played by 700,000 US medical professionals, to disseminate best practices and techniques to battle COVID-19. We added COVID-19 training content to three games: Read in depth about the levels here.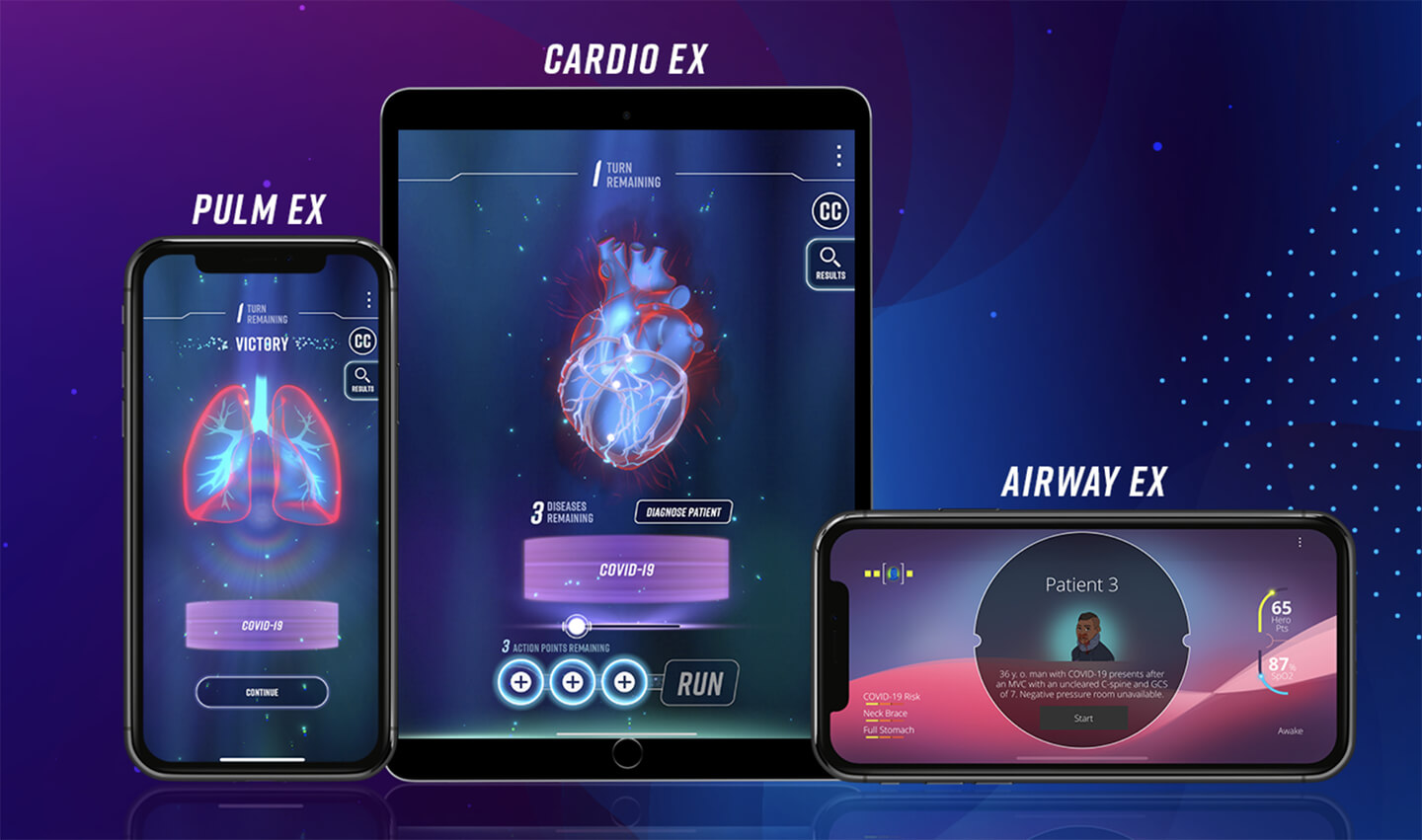 The levels are designed to aid medical professionals' emergency decision-making skills and ability to navigate pandemic medical scenarios. So, do they work? Metrics across all three games show that players improved when they played a level a second time, demonstrating their ability to retain information and apply it in their next attempt. In one of the most difficult cases in the Airway Ex COVID-19 Unit, "COVID Quandary," players were twice as successful in intubating the patient on their second attempt. In Cardio Ex, players were, on average, ten times more likely to successfully diagnose or treat the patient on their second attempt. Now that's what we call a win.
Cloud Gaming Enters Healthcare
COVID-19 also impacted medical professionals' ability to learn and collaborate, as in-person options vanished and everyone struggled for effective virtual alternatives. In October we launched the first cloud gaming platform in healthcare, Level Ex Remote Play™, which allows medical professionals to seamlessly perform surgery or diagnose virtual patients together over web conferencing. Given that medical professionals now prefer a mix of virtual and in-person meetings, regardless of the pandemic, cloud gaming-based training is here to stay.
Expanding Our Brain Power
2020 became a banner year for Level Ex. We were acquired by Brainlab, which marked the first acquisition of a video game company by a major international healthcare company. At the same time that we joined this med tech superpower, we upped our talent game, bringing in some of the best from the entertainment and healthcare industries, like Tom Donnelly (Chief Revenue Officer), Andy Glaister (Chief Technology Officer), Aharon Rabinowitz (SVP, Creative Director), and Jason VandenBerghe (Design Director). These wins kicked development of our next game into high gear. Scheduled to release in 2021, this dermatology-focused game departs from any other title to date in its game mechanics and design, and we can't wait to share it with you.
At Level Ex, we know we are stronger together, and this year put that strength to the test. Innovating during a dumpster fire (also known as 2020) was, at times, hard. But what gets us through hard is what has gotten us through since the beginning: Our passion for games and medicine, and our community of problem solvers who create in the face of challenges and believe in the power of play to advance medicine.
Follow us on LinkedIn, Twitter, Facebook, and YouTube to find out where we're breaking new ground.