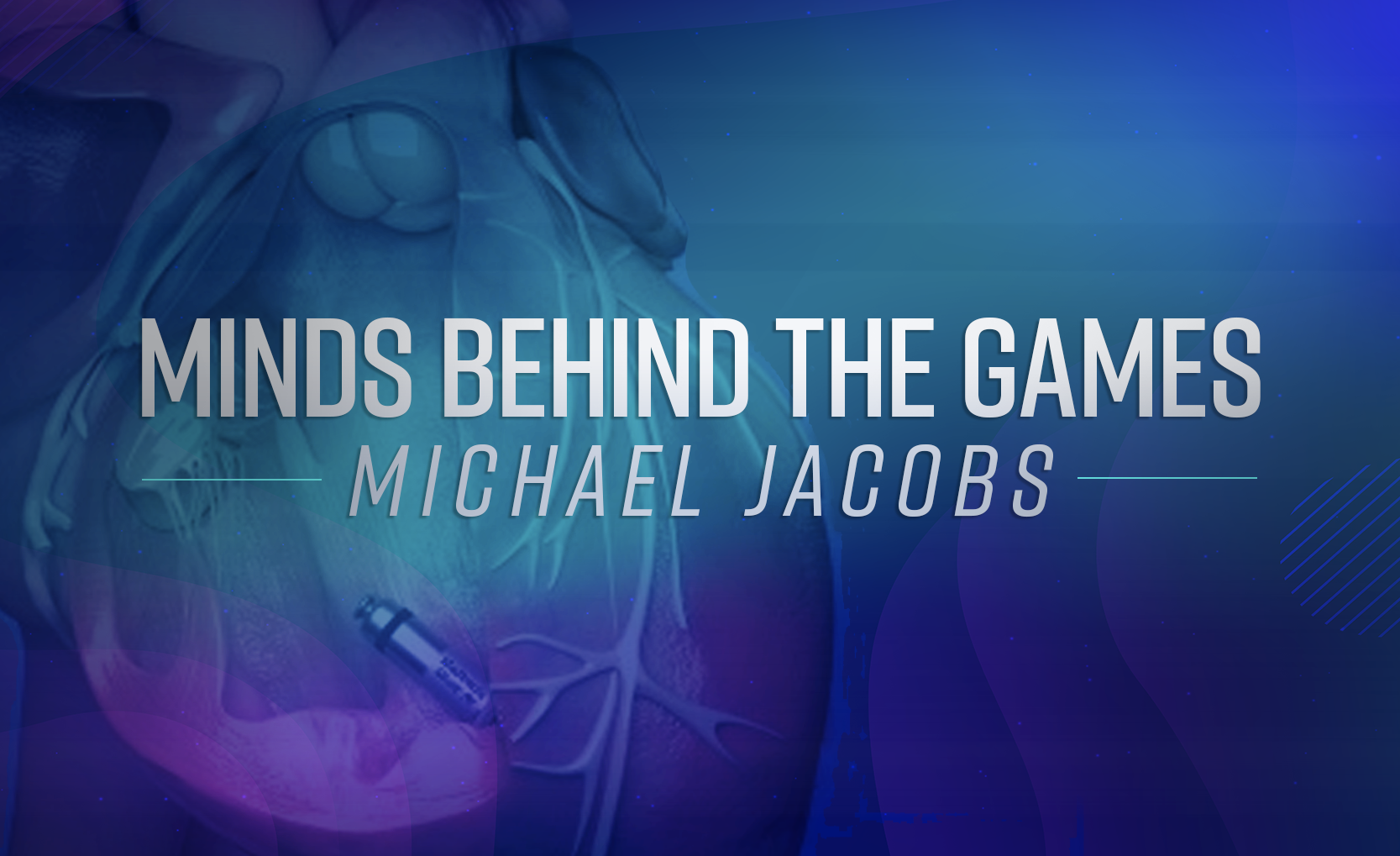 Minds Behind the Games: Michael Jacobs
Everyone loves the thrill of stumbling upon an Easter egg in their favorite video game. We get the same feeling when we discover something new about a Level Ex'er! There's tons of hidden talent behind the scenes at Level Ex, and it's time we share some of it with you.
We're kicking off a new series, Minds Behind the Games, to introduce you to the unique individuals— artists, inventors, writers, researchers, and more—whose skill sets span more categories and specialties than our games. First, meet Michael Jacobs. He's an associate product manager and patent holder!
Q: What is your role at Level Ex?
A: I'm an associate product manager. I work with our designers, developers, and business stakeholders to identify and define areas where our company can offer value to end users. I then team up with the developers to define and prioritize features and simultaneously collaborate with business stakeholders to ensure that they have the context and collateral they need to be successful.
Q: Before joining Level Ex, you worked at Medtronic. Tell us about your role there.
A: I was an engineering intern. I performed a good amount of testing validation to ensure that the fixation hooks on a leadless transcatheter pacing system called "Micra" worked the way they were supposed to. Implant fixation is generally an area of high-risk, and this device was no exception. Once implanted, the device was freely suspended inside of the heart—dangling only by the same hooks I was testing in the lab. [Wow, that sounds like an intense internship! No pressure…]
Q: What discoveries did you make while constructing, testing, and designing the cardiac pacemaker's delivery system?
A: While building prototypes on the bench for use in piggies 🐷, I helped simplify a release mechanism method, which is used in the moment when a physician (or veterinarian) releases the pacemaker following its implantation. This eventually led to a patent filing.
Q: What is the broader impact of your discovery/invention? And why is it significant to you?
A: The design discovery was significant to me because it elegantly reduced the number of steps, variables, and operative time spent performing a cardiac procedure. Generally speaking, if there's ever an opportunity to reduce the number of steps in surgery or eliminate unnecessary variables, it confers a safety benefit to the patient.
Q: What improvements could still be made in this area? Or what direction do you think the industry will go from here?
A: The Micra pacemaker is currently the smallest pacemaker ever implanted in a human. The thinking is that if we make the implants smaller, they'll have fewer failure modes and cause less problems than the bulkier devices. As batteries get more efficient and compact, I'd expect even smaller implants than Micra to exist in the near future.
Q: What brought/attracted you to Level Ex?
A: As far as I can tell, there isn't another company out there that is more committed and more immersed in meeting the needs of physicians than Level Ex. Beyond the commitment to physicians, I deeply appreciated the desire of Level Ex to leverage technology to address complex problems that haven't been given the attention they deserve.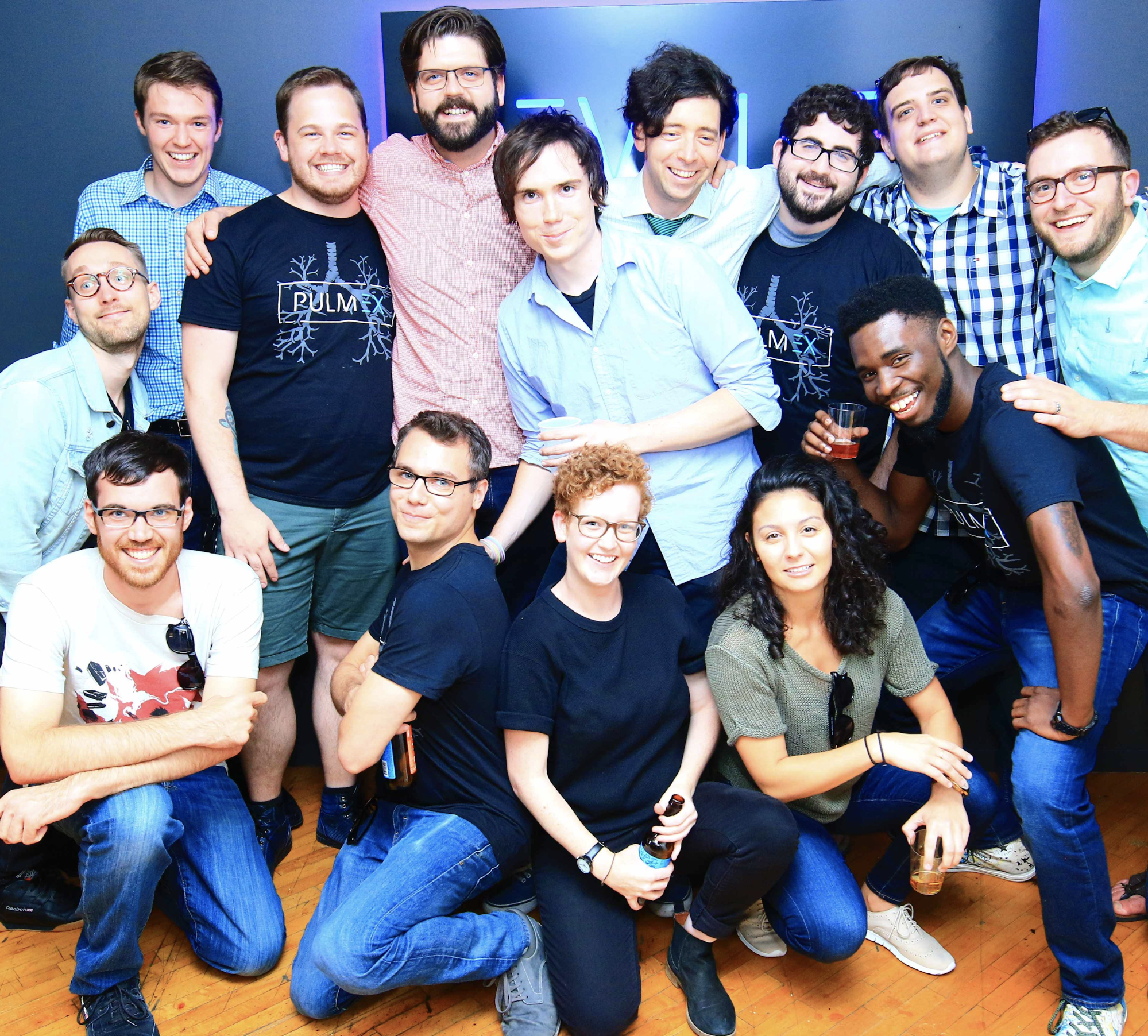 Michael Jacobs (top left) and other Level Ex'ers at the Pulm Ex launch party in 2018.
Q: What do you enjoy about working here?
A: The problem we're trying to solve, and the people we've got here to tackle it.
Q: What do you hope to accomplish in the future with Level Ex?
A: I'd like to continue discovering ways that game design and technology can be used to solve important problems in healthcare. One doesn't have to search too far and wide to discover that there are classes of chronic disorders that take a less than satisfactory amount of time to recognize in clinical practice. Many experiences that we're actively developing aim to address the gaps that can lead to such diagnostic delays.
Interested in solving complex problems in healthcare? Come work with us! Check out our open positions.